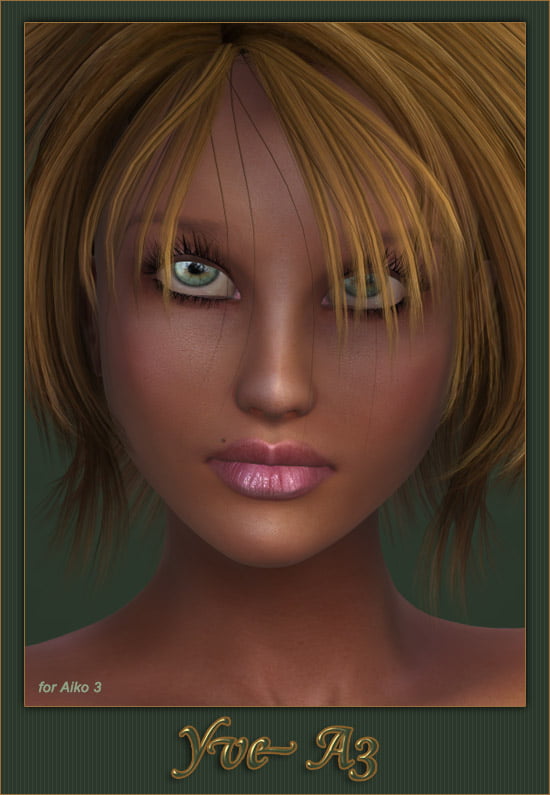 Yve for Aiko 3 is perhaps the most beautiful Aiko 3 character ever created by Illusions Designs. She has tremendous skin color and definition, great body and facial features and she renders excellent with any light set.
She comes with beautiful make up and eye color texture sets and and 3 incredible second skin mats.
System Requirements:
Windows 98, 2000, ME or XP
e-Frontier Poser v4 or above
Package designed for Windows application. MAC users will need to convert to Mac format
You must have Aiko 3 base plus complete set of head and body morphs installed in order to use this product.
---