Z Everyday Couple Poses for Genesis 8 and 8.1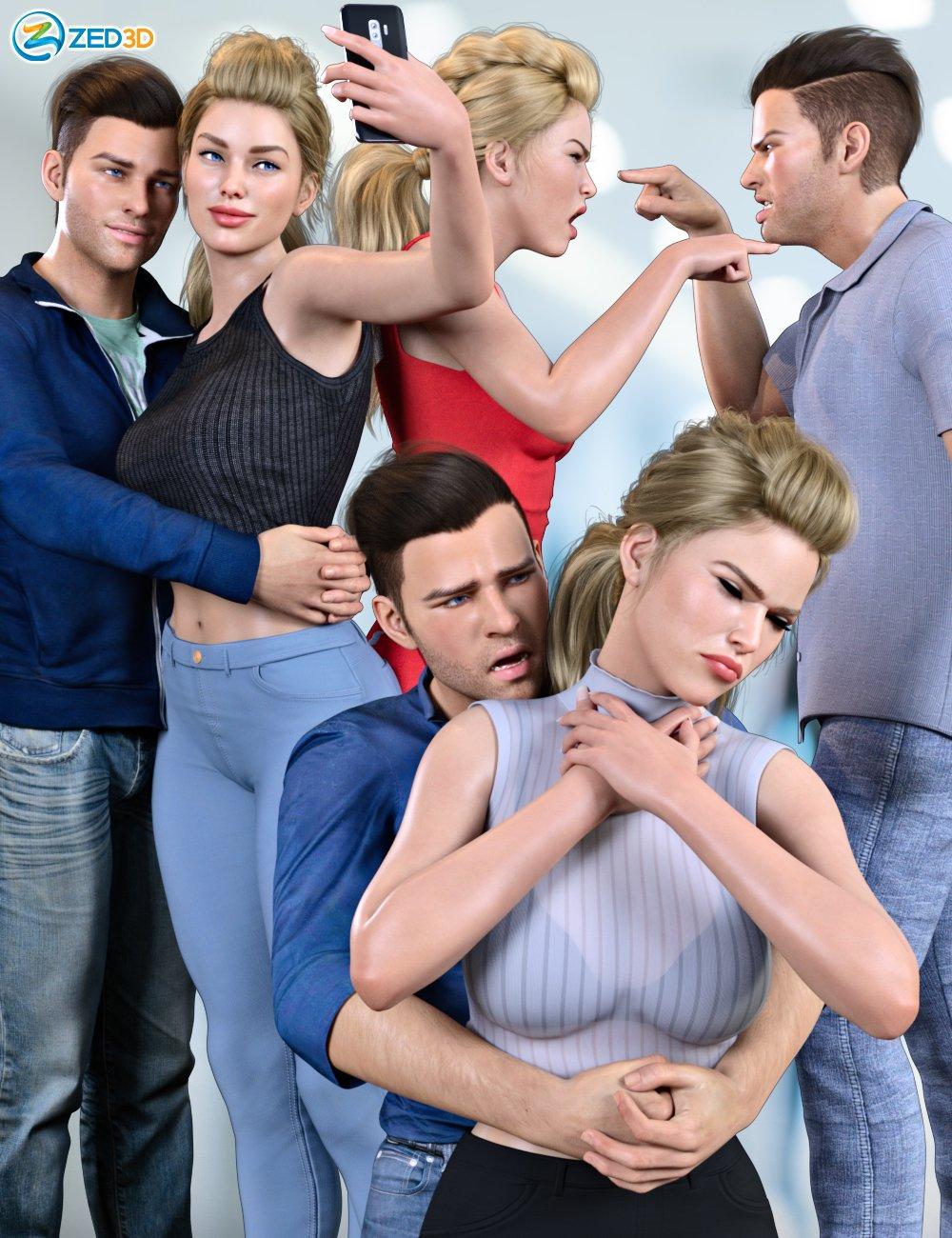 ---
Z Everyday Couple Poses for Genesis 8 and 8.1
Z Everyday Couple is a brand new Utility Poses Collection of Everyday Couple Poses. Are your characters fighting, changing a bulb, or performing the Heimlich manoeuvre, or many other things couples do? Then this set is perfect for you.
The set includes 42 Base Poses and 42 Mirrored Versions. All Poses have been created with focus on the little details such as life-like hands, natural positioning and realism. The poses work with for Genesis 8 and 8.1 Male and Female.
Get Z Everyday Couple Poses now and add this essential pose collection to your runtime.
---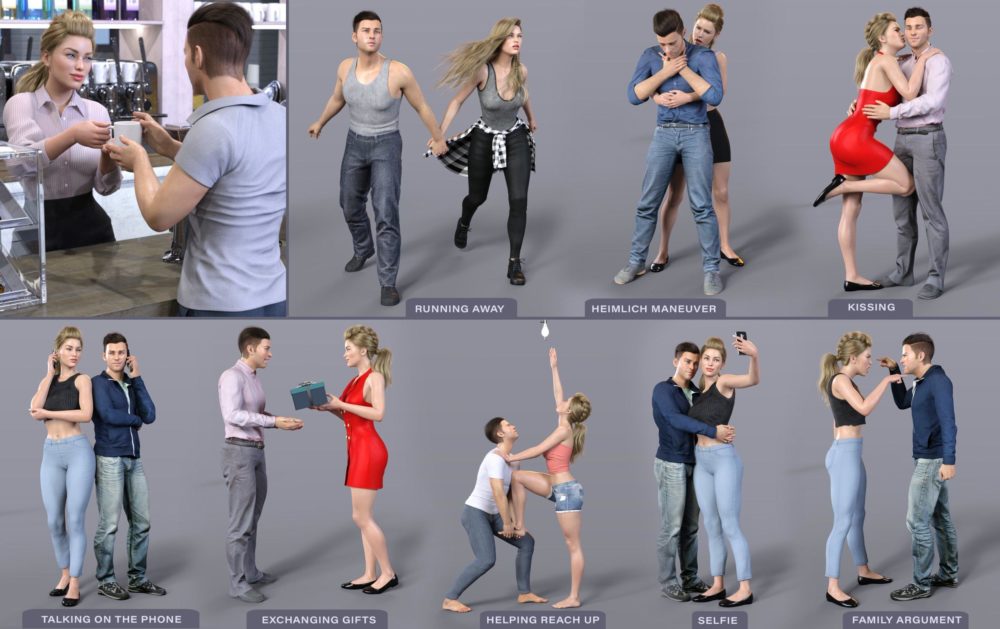 ---