Z High Impact – Morphs, Poses and Expressions for Genesis 8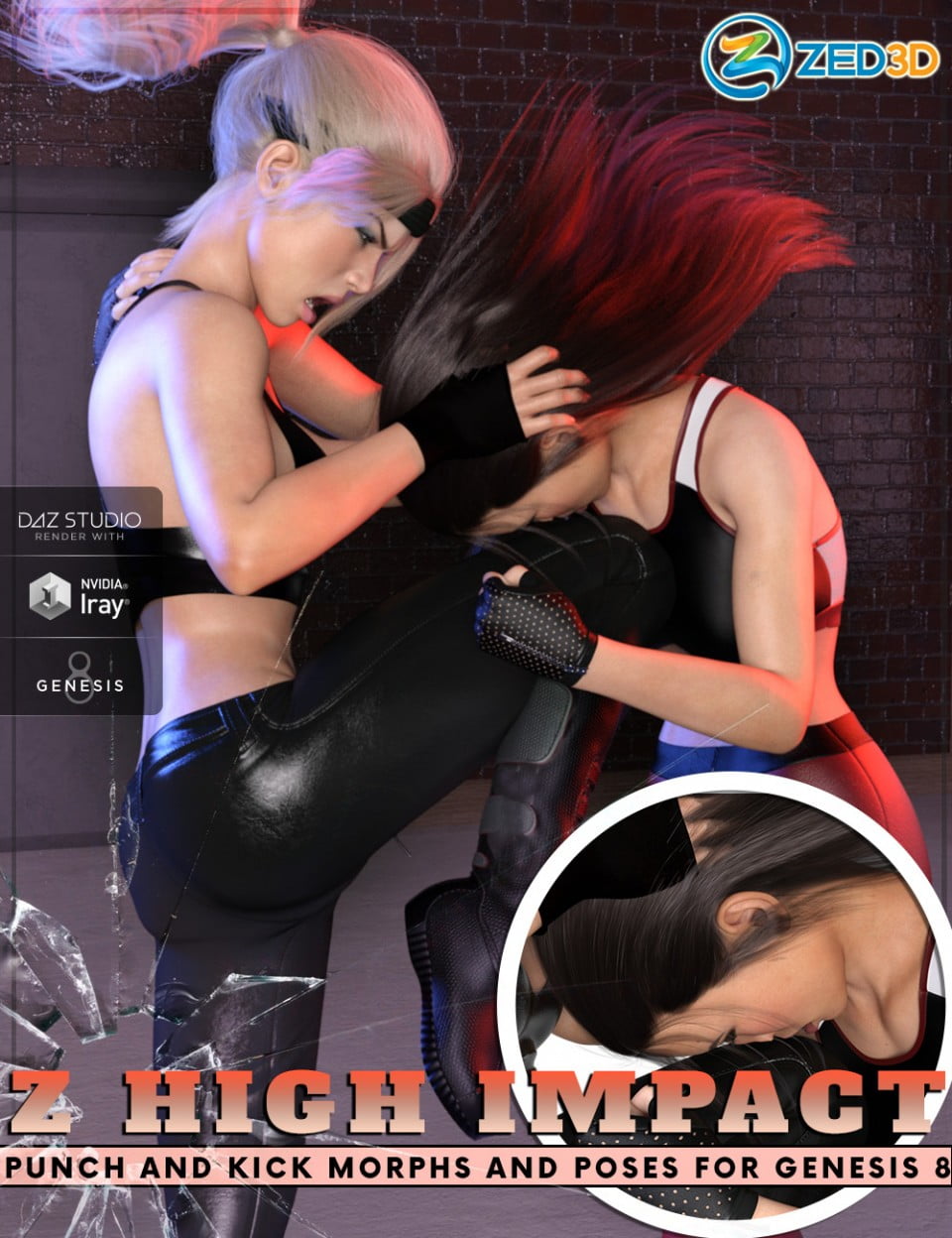 ---
Z High Impact – Morphs, Poses and Expressions for Genesis 8
Z High Impact for Genesis 8 Female and Male is a brand new collection of Punch and Kick Morphs, Poses and Expressions, which will make your renders look fierce and put your characters in a middle of a intense fist fight. You can use them in various different scenarios as they are extremely versatile.
The set includes 12 Complete Kick and Punch Morphs that work easily with only one click.
The set includes 20 Poses with Mirrors and 10 One-Click and Morph Dial Expressions.
---

---