Z Little Miss – Poses & Expressions for Tween Julie 7 & Genesis 3 Female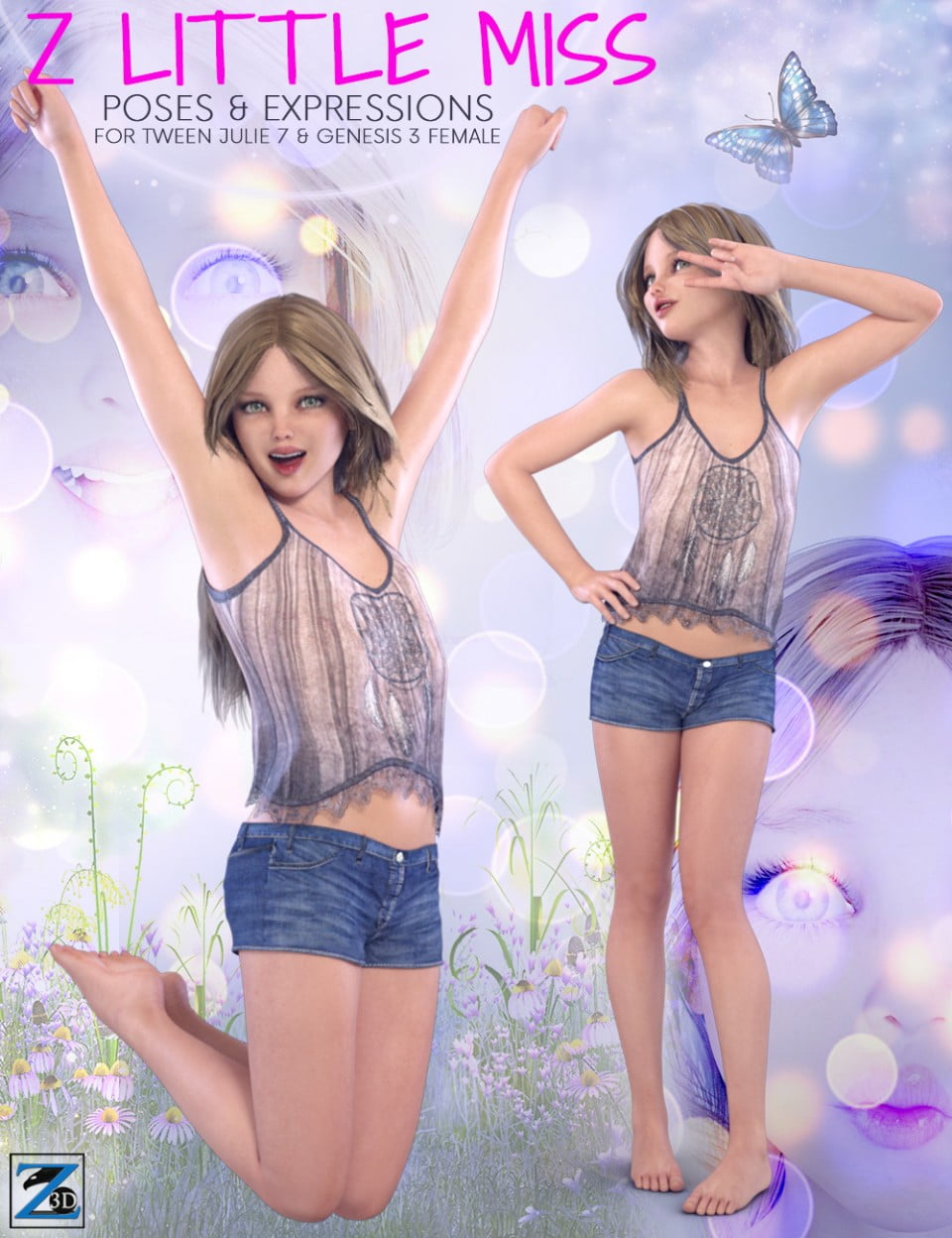 There is no one sweeter than Tween Julie 7!!
This brand new set of Poses & Expressions will cuten up your renders!
The poses included were made to look lifelike and beautiful. Each pose was created with a focus on the little details such as lifelike hands, natural positioning and realism.
The expressions have been carefully crafted so that they compliment the poses and give you great results!
This product includes:
1 DSON Core Installer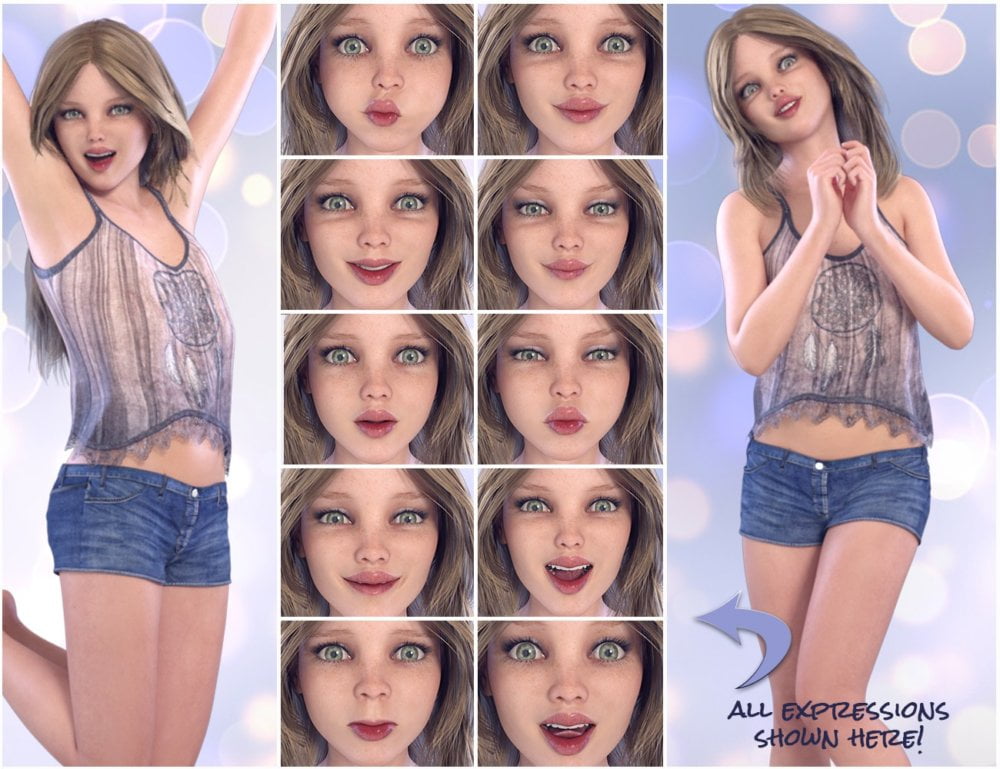 ---