Z Naughty and Nice – Morph Dial and One-Click Expressions for Genesis 3 and 8 Female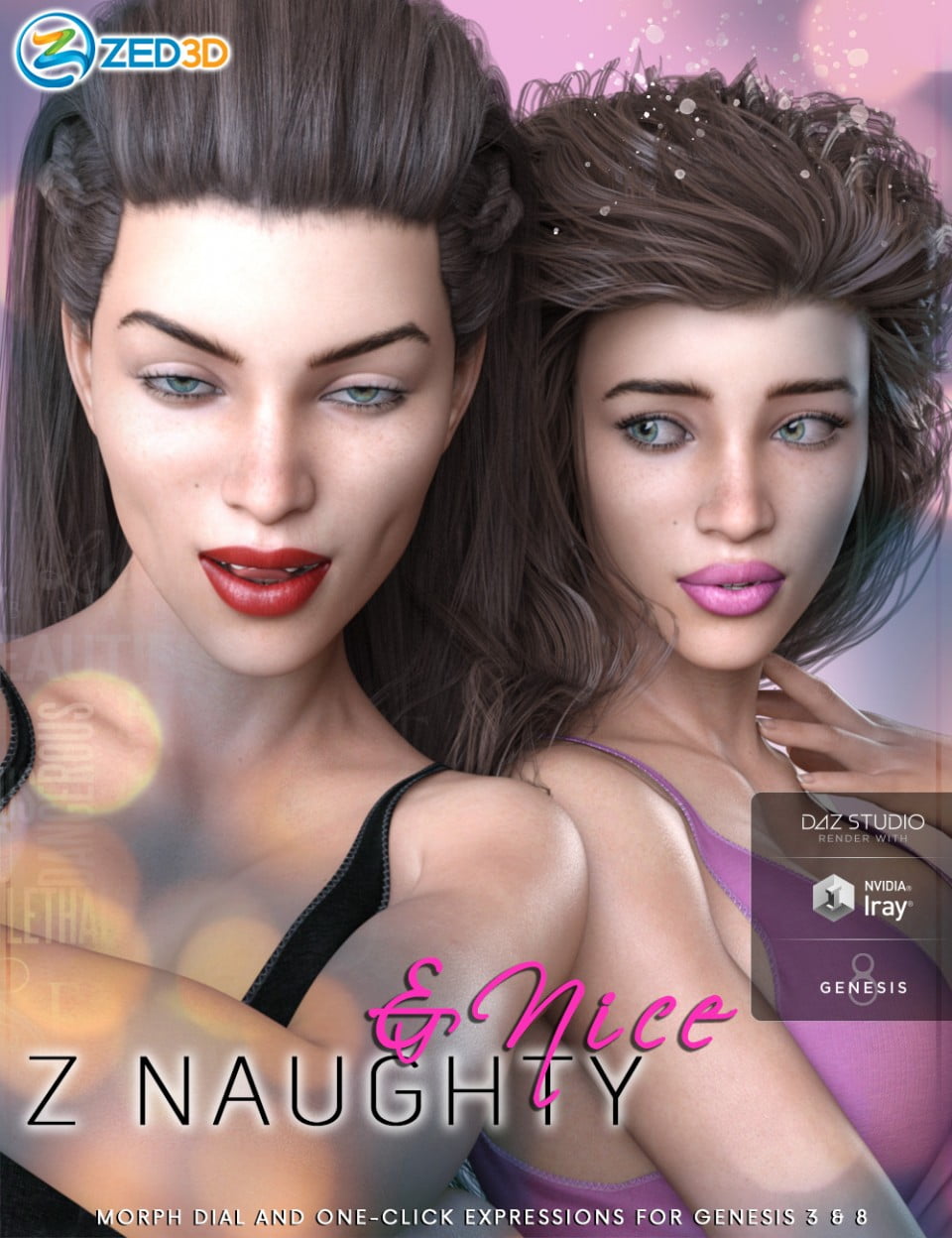 ---
Z Naughty and Nice – Morph Dial and One-Click Expressions for Genesis 3 and 8 Female
Z Naughty and Nice for Genesis 3 and 8 Female are unique expressions that will bring fun and cuteness into your renders! Give your characters the naughty or nice look now!
The Expressions are both Morph Dial or One-Click, depending on what you prefer!
The Expressions included have been carefully adjusted for Genesis 3 and 8 Female. There are 25 Expressions for Genesis 8 Female included.
They will not overshadow your poses, only compliment them!
What's Included and Features
Z Naughty and Nice – Morph Dial and One-Click Expressions for Genesis 3 and 8: (.DUF)
25 One Click Expressions
1 Zero "One Click" Reset
1 Zero "Dial" Reset
Detailed List of Expressions:
Angry Pout
Cheerful
Crooked Smile
Daydream
Devilish
Ecstasy
Gorgeous Smile
Heavenly Smile
In Love
Innocent Kiss
Intense
Naughty Wink
Naughty
Pretty Smile
Romantic
Sexy Growl
Sexy Pout
Sexy
Subtle Smile
Suspicious
Sweetheart Smile
Thoughtful
Upset Pout
Warm Smile
Wasn't Me
Notes
This product includes:
1 DSON Core Installer
---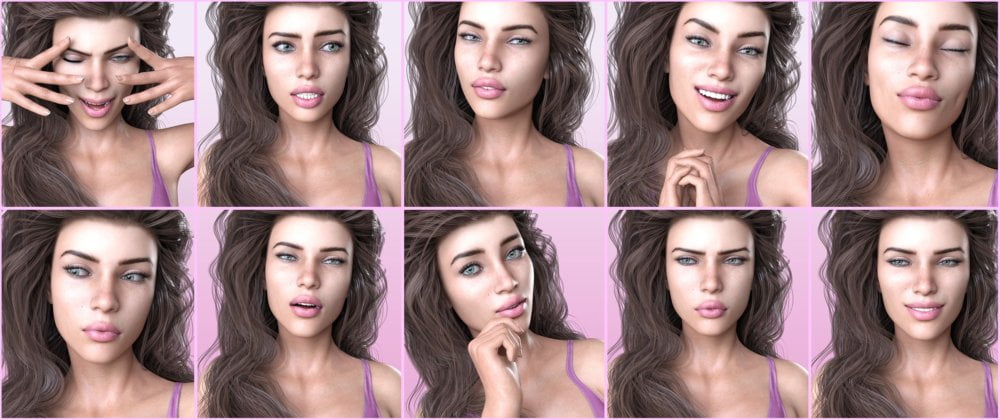 ---