Z PinUp Mania – Prop, Poses & Expressions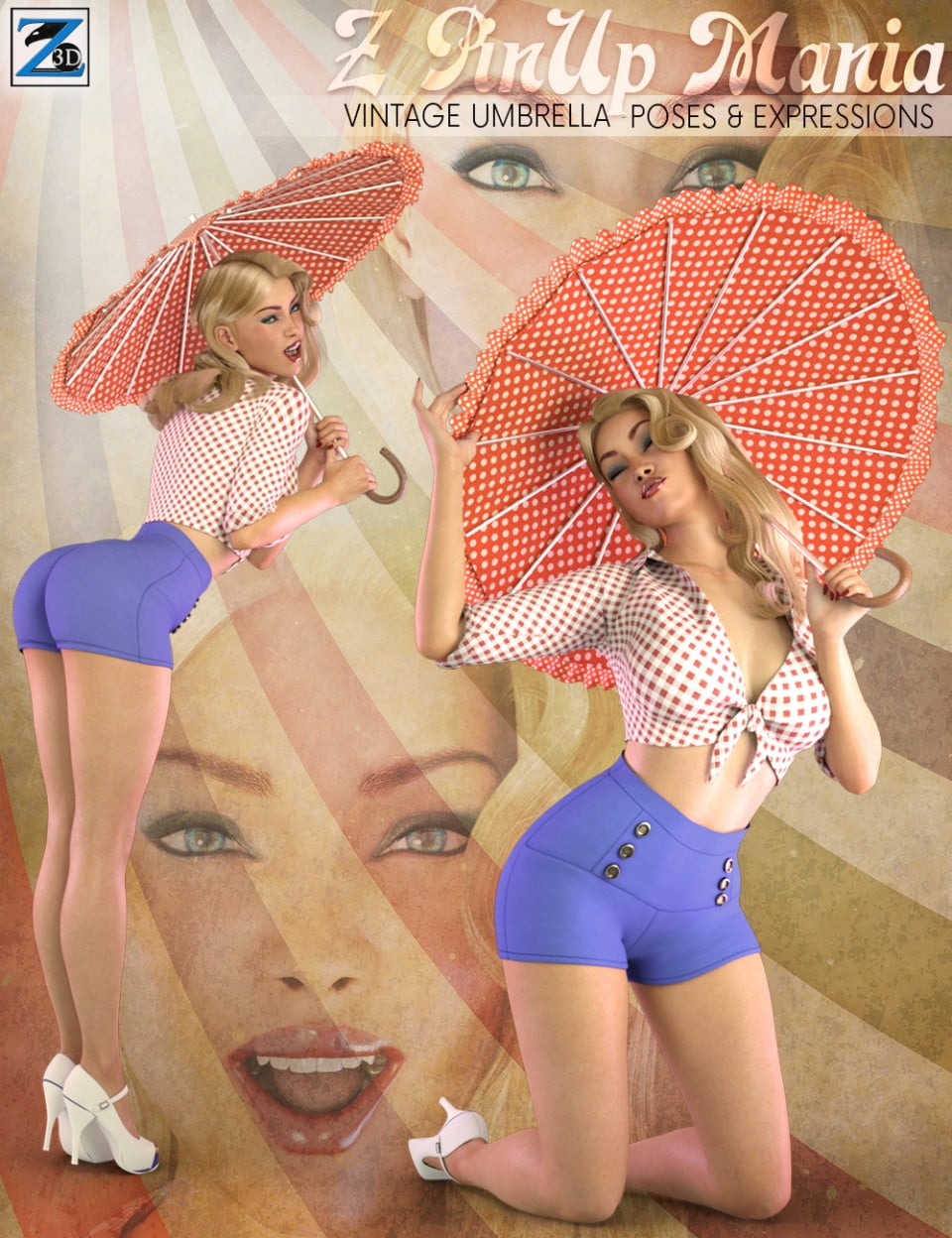 Retro is back in fashion! This new fun Pose, Prop & Expressions collection will bring fun and attitude to your renders! Be classy, be vintage, be glamorous!
The Umbrella Smart Prop has been created with a great attention to detail. There are 10 Materials to choose from for great variety!
The Poses included were made to look lifelike and beautiful. Each Pose was created with a focus on the little details such as lifelike hands, natural positioning and feminine touch.
The Expressions are both Morph Dial or One-Click, depending on what you prefer! They will not overshadow your Poses, only compliment them! There are 15 Eye Positions with mirrors included for flexible render angles.
This product includes:
1 DSON Core Installer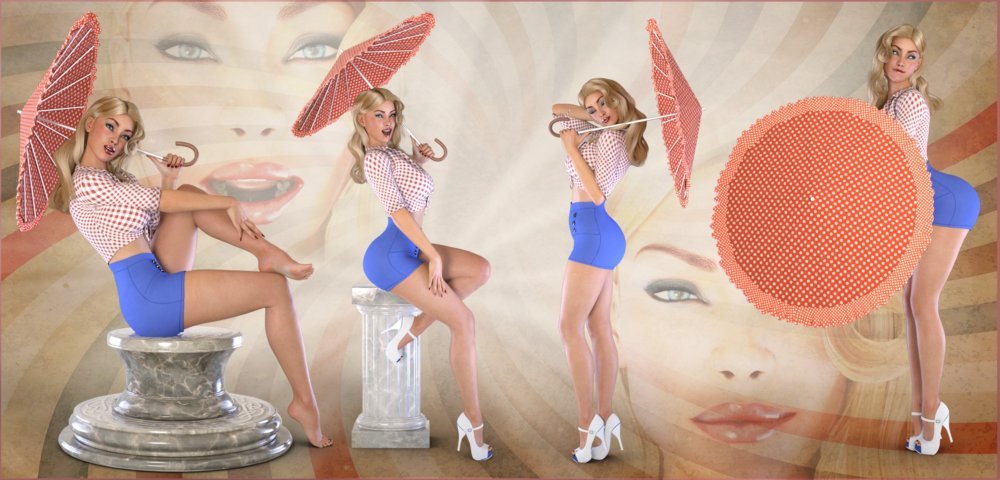 ---