Z Super Heroine – Poses and Partials for Genesis 3 and 8 Female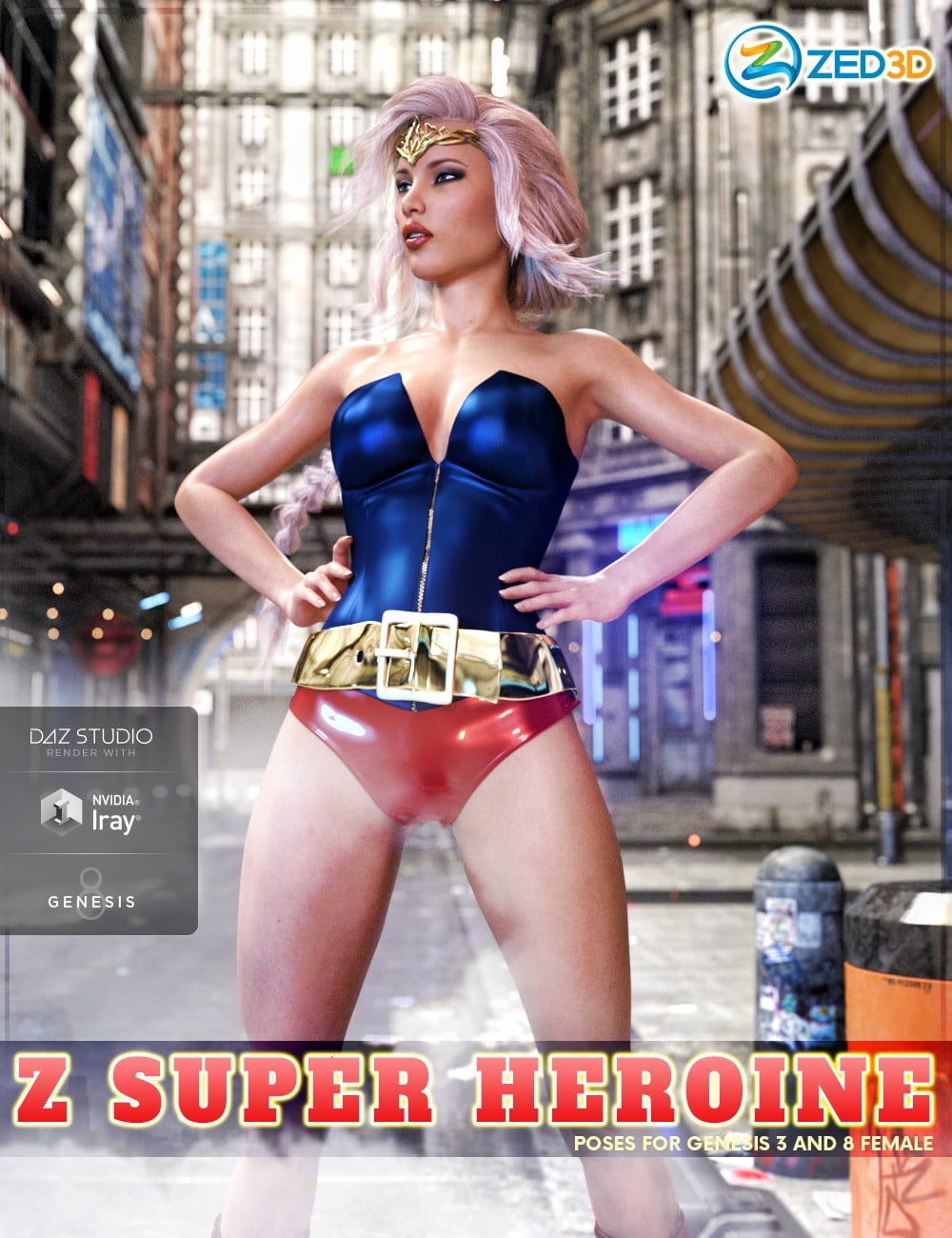 Z Super Heroine is a brand new pose collection of Action Poses and Partials. You can use them with various different scenes as they are extremely versatile.
MIX & MATCH Upper and Lower Body Pose Partials Included. Pair different tops with different bottoms for even more exciting possibilities.
All Poses have been carefully adjusted for both Genesis 3 and 8 Female.
The set includes 25 Poses with Mirrors. Each pose was created with a focus on the little details such as lifelike hands, natural positioning, and realism.
What's Included and Features
Z Super Heroine – Poses and Partials for Genesis 3 and 8 Female: (.DUF)
Z Super Heroine – Poses and Partials for Genesis 3 Female:
25 Full Body Poses
25 Partial Upper Body Poses
25 Partial Lower Body Poses
Reset Full Body
Reset Upper Body
Reset Lower Body
Z Super Heroine- Poses and Partials for Genesis 8 Female:
25 Full Body Poses
25 Partial Upper Body Poses
25 Partial Lower Body Poses
Reset Full Body
Reset Upper Body
Reset Lower Body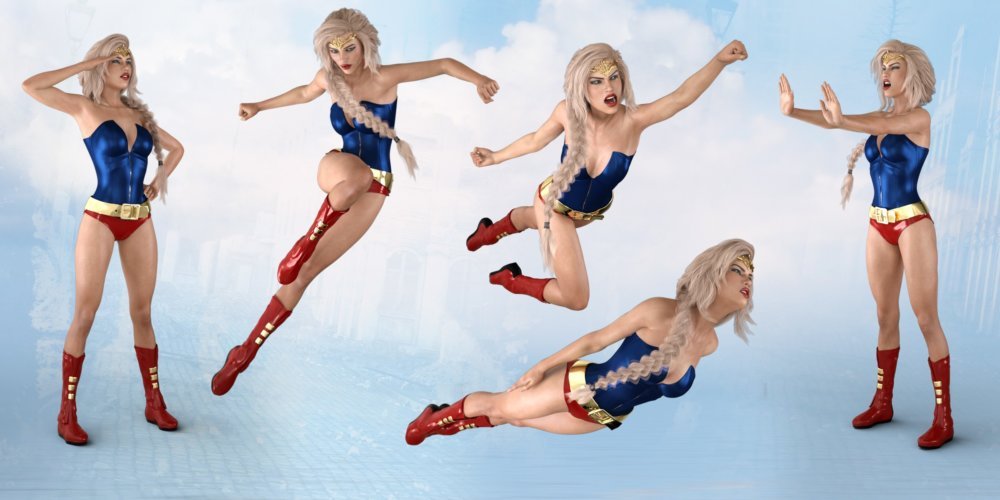 ---