Z Unusual Weapons and Poses with Partials for Genesis 3 and 8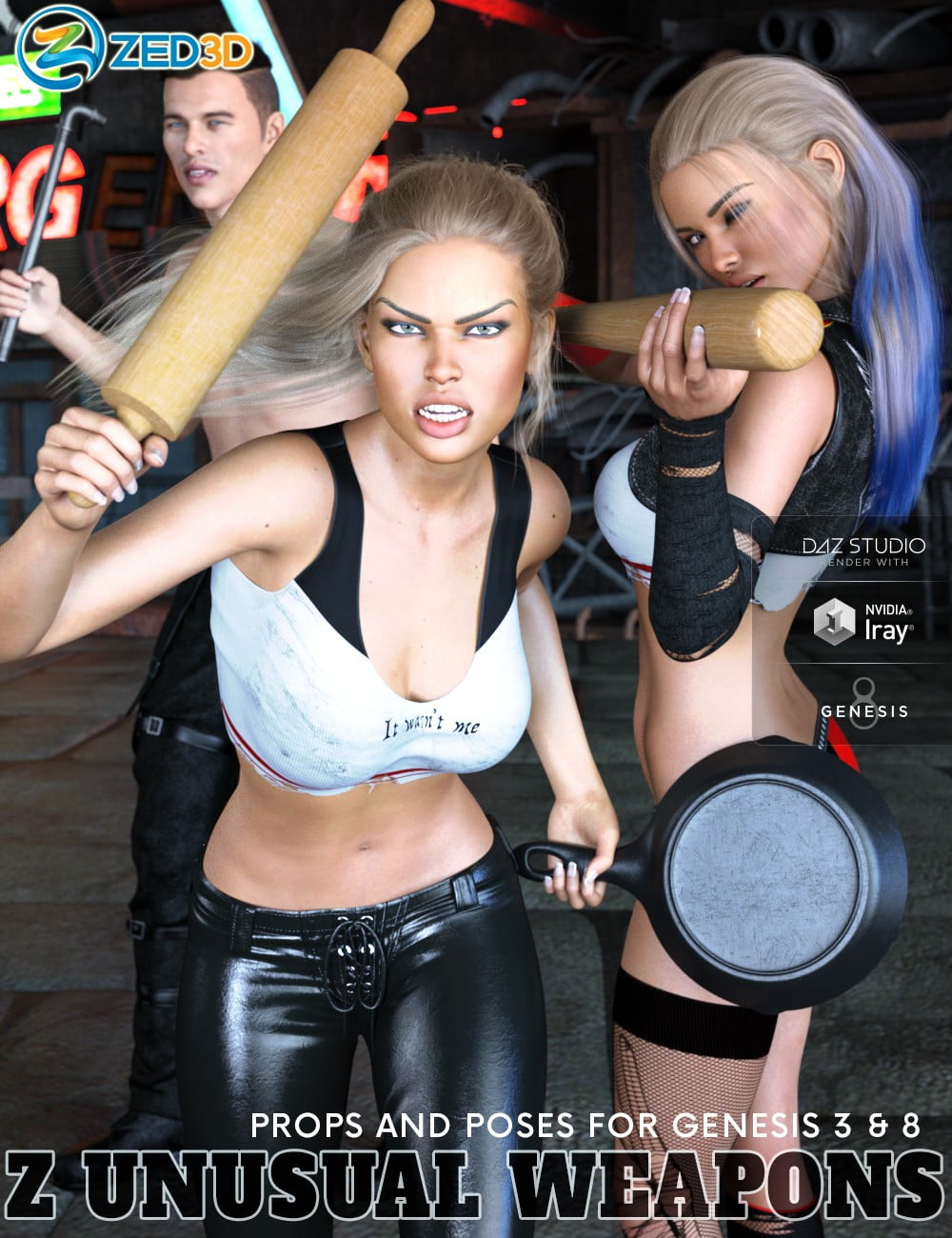 ---
Z Unusual Weapons and Poses with Partials for Genesis 3 and 8
Z Unusual Weapons is a collection of Props and Poses that shows you that anything laying around the house can help you be fierce! Grab that rolling pin and let's go!
The Props and Textures have been created to a high level of detail, so your renders can look fantastic close up as well as far away. The product has been packaged in a way to make it very easy to use, so when you get ready to make your first render, it just works every time.
The Poses have been carefully adjusted for Genesis 3 and 8 Female and Male.
MIX and MATCH Upper and Lower Body Pose Partials Included. Pair different tops with different bottoms for even more exciting endless possibilities.
The set includes 25 Poses with Mirrors. Each pose was created with a focus on the little details such as lifelike hands, natural positioning, and realism.
What's Included and Features
Z Unusual Weapons – Props and Poses for Genesis 3 and 8 (.DUF)
Zero Props:
Baseball Bat
Rolling Pin
Pan
Pipe
Torch
Smart Props:
Available for Genesis 3 and 8 Male and Female Right/Left Hand
Baseball Bat
Rolling Pin
Pan
Pipe
Torch
Hier Archical Hand Poses:
Available for Genesis 3 and 8 Male and Female Right/Left Hand
Baseball Bat
Rolling Pin
Pan
Pipe
Torch
Poses:
Available for Genesis 3 and 8
Zero Full Body Female
Zero Full Body Male
15 Full Body Female Poses With Mirrors
10 Full Body Male Poses With Mirrors
Zero Upper Body Female
Zero Upper Body Male
15 Upper Body Female Poses With Mirrors
10 Upper Body Male Poses With Mirrors
Zero Lower Body Female
Zero Lower Body Male
15 Lower Body Female Poses With Mirrors
10 Lower Body Male Poses With Mirrors
Materials:
Torch On
Torch Off
Textures Include:
10 Texture Maps (512 x 512 to 2048 x 2048)
Daz Studio Iray Material Presets (.DUF)
---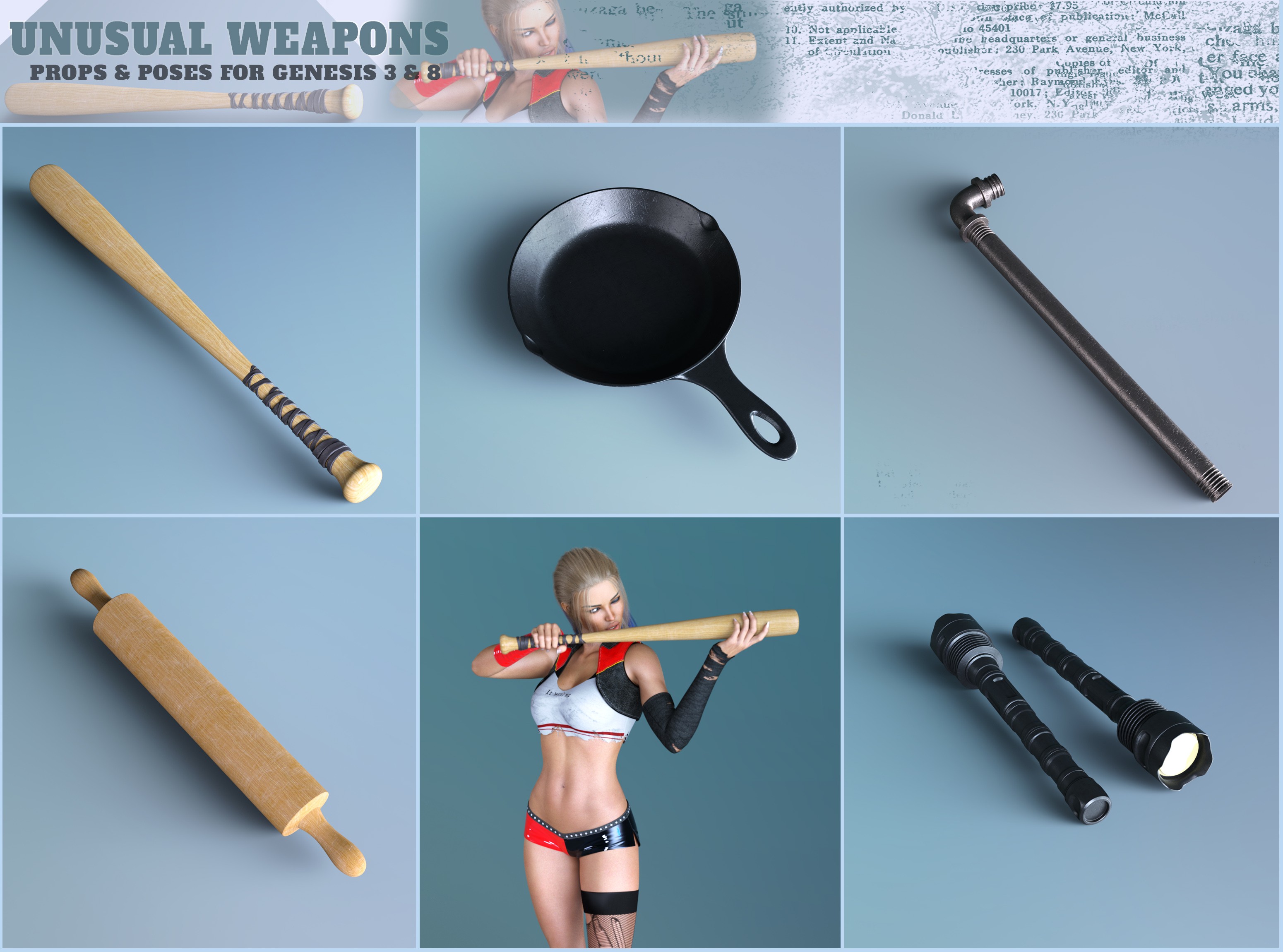 ---