Z Utility Series : Sleep Tight – Poses and Expressions for Genesis 3 and 8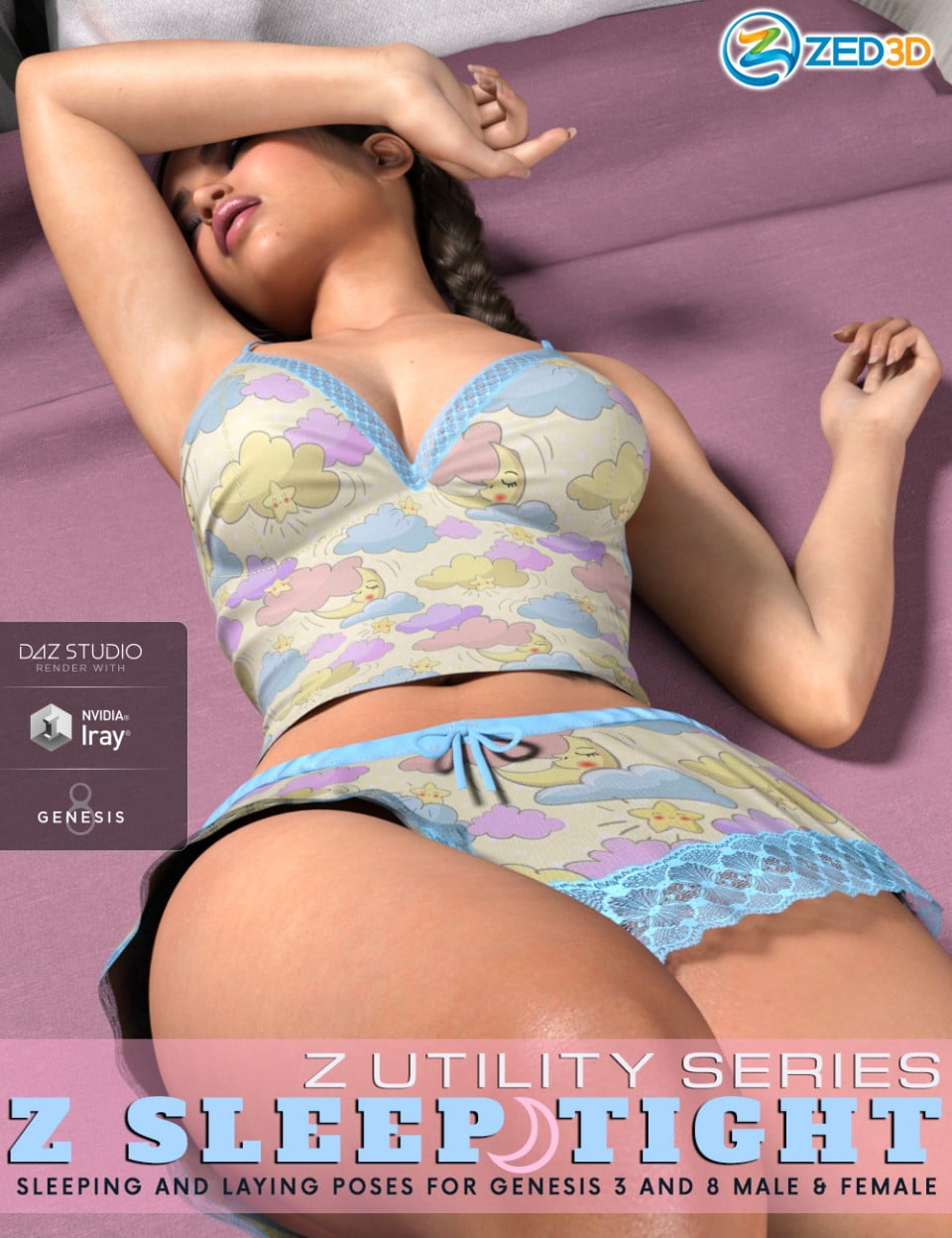 ---
Z Utility Series : Sleep Tight – Poses and Expressions for Genesis 3 and 8
Z Utility Series: Sleep Tight is a brand new and unique pose and expression collection of Sleeping and Laying Down Poses with Mirrors. You can use them with various different scenes as they are extremely versatile.
These useful poses will help you bring a fun and relaxed atmosphere to your artwork.
The Poses have been carefully adjusted for both Genesis 3 & 8 Female and Male.
The set includes 20 Poses with Mirrors Total for Genesis 3 and 20 Poses with Mirrors for Genesis 8. Each pose was created with a focus on the little details such as lifelike hands, natural positioning, and realism. There is also 10 Morph Dial and One-Click Expressions that will help you complete your look.
What's Included and Features
Z Utility Series : Sleep Tight – Poses and Expressions (.DUF)
Expressions for Genesis 3 & 8:
Asleep Open Mouth
Blissfully Asleep
Grumpy Sleepy
Sleepy
Yawning
Zero Expression Dials
Zero Expression Presets
Poses for Genesis 3 & 8:
11 Female Poses
03 Male Poses
03 Couples Poses
01 Reset Full Body
Notes
This product includes:
1 DSON Core Installer
---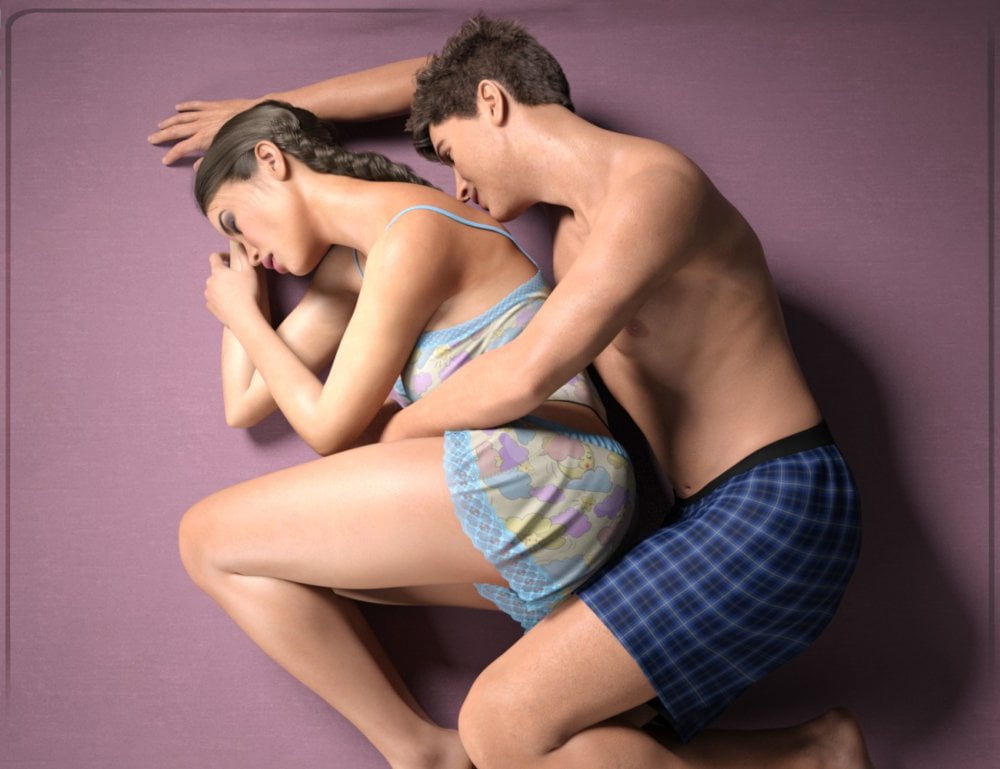 ---