---
Z Villains Pose Mega Set
Don't forget about the Villains! Have you been looking for realistic and one of a kind Real Baddie poses? Well, look no further, as this intricate, fun and elaborate set showcases the villain side of your characters!
The set includes 25 Base Poses with Mirrors with a focus on the little details such as lifelike hands, natural positioning, and realism. Plus, you can mix and match Upper and Lower Body Pose Partials, pair different tops with different bottoms, legs, arms, hand, feet and more and use the included Dial-able and One-Click Expressions for even more exciting possibilities.
Get Z Villains Pose Mega Set for your evil, slightly scary, or antihero characters to see their true power.
---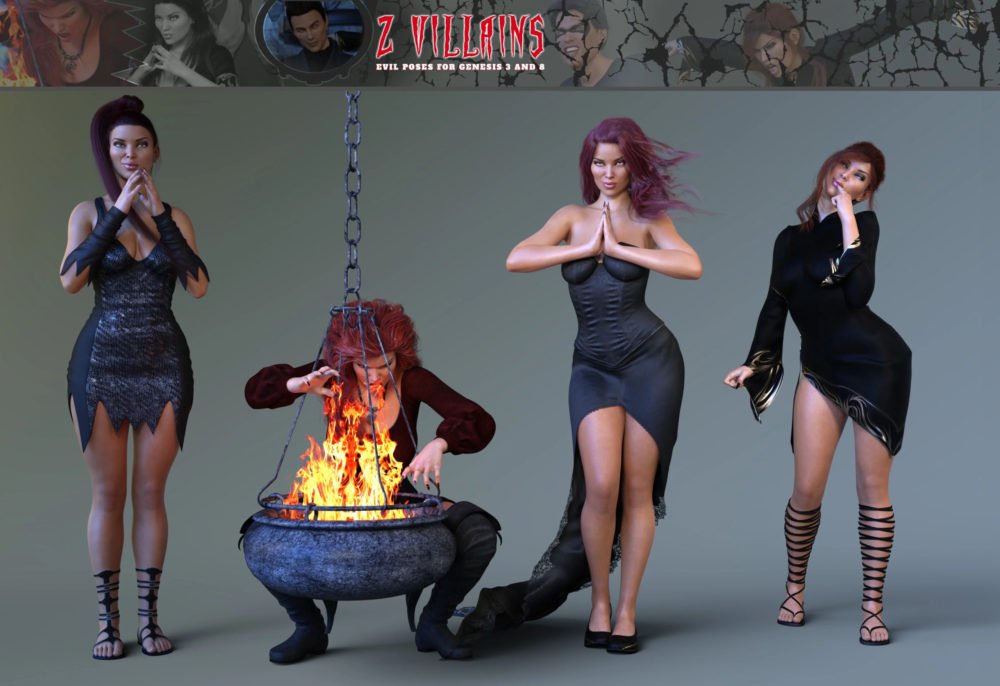 17 GRATEFUL MEMBERS