Zai's Random Hearts Backdrops
Take a romantic sojourn into a world that's at once opulent, decadent and daring, yet also a voyage into an anachronistic, futuristic and vintage amalgamation of styles with this collection of 10 dramatic backdrops for all your romantically-inclined renders!
Presented for your pleasure in crimson, ruby, rose and more, these full-size background files are 300 DPI high resolution JPEGS at 8.5″ x 11″. Easily change color themes using just a touch of hue or
saturation, gradient overlays or other color changing methods for use all year long. Use as imported backgrounds in your favorite 3D program or as postwork bases in your favorite image editor and see what romantic interludes YOU can create!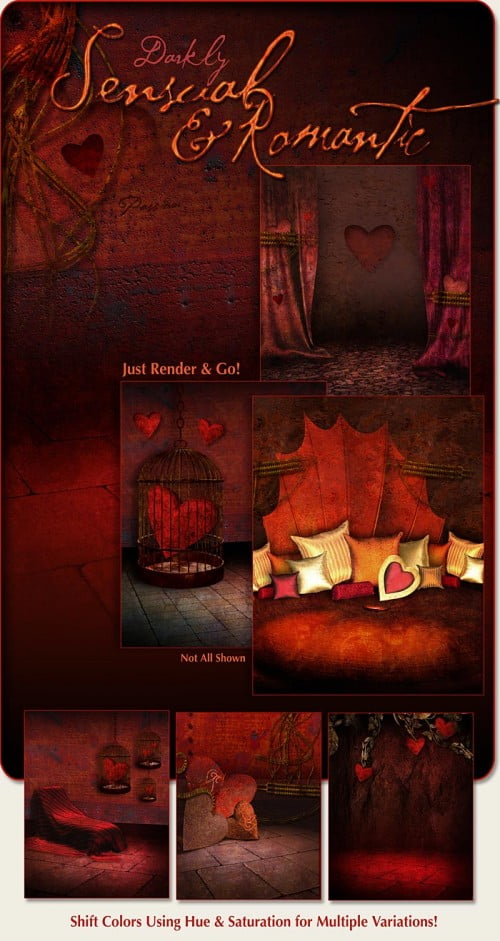 ---