Zone Smoother for Genesis 3 Female(s)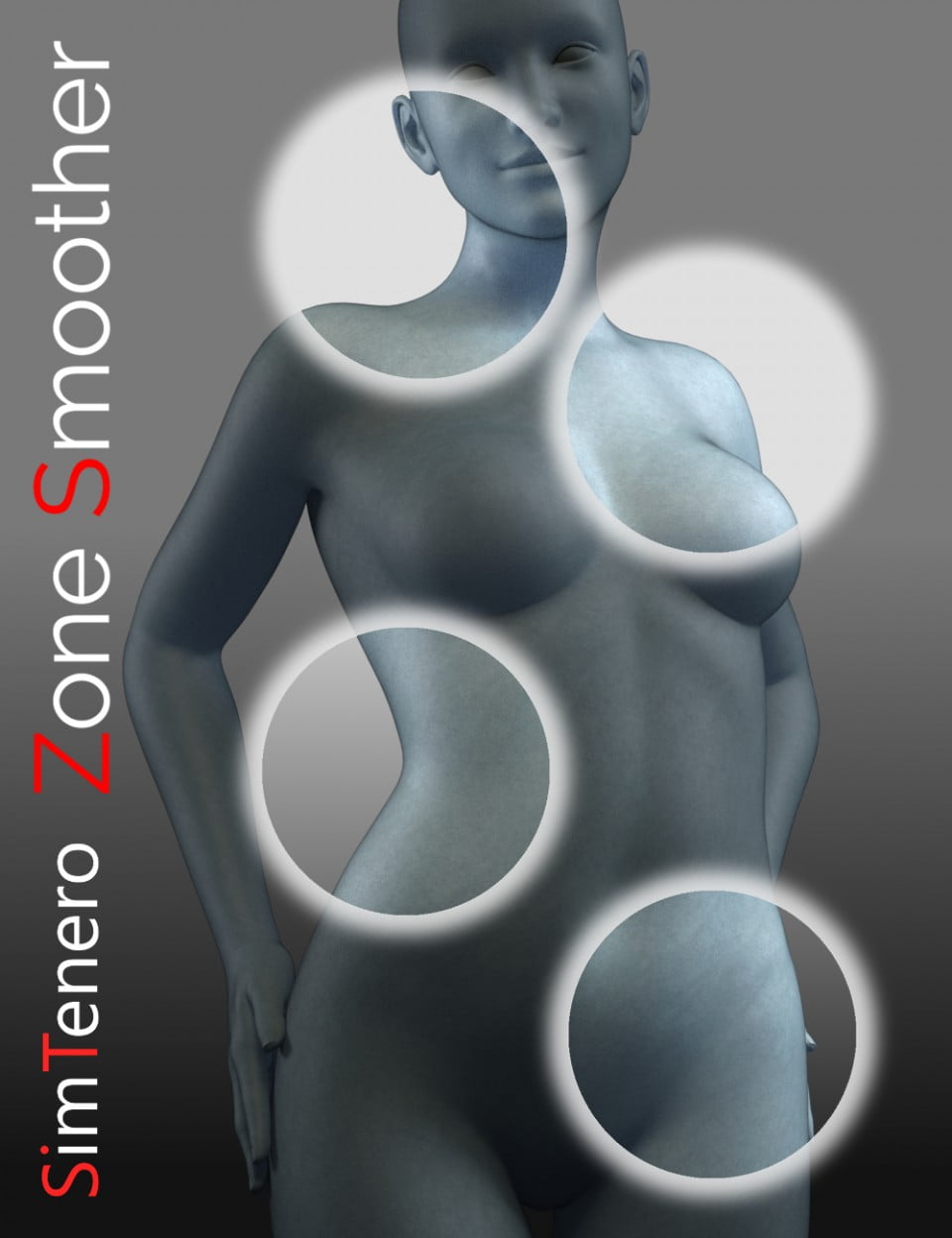 Genesis 3 Female bends beautifully, but some poses and morphs can still prove a challenge. SimTenero's Zone Smoother addresses this problem by applying an efficient smoothing algorithm to any combination of 26 Zones on Genesis 3 Female based figures.
This edition of Zone Smoother works with any figure based on Genesis 3 Female, including (but not limited to) Victoria 7, Bethany 7, The Girl 7, et al. Simply apply your morphs and poses as you normally would, load up Zone Smoother's intuitive interface, and pick the zones that need a little smoothing (or a lot of smoothing!). These are not pre-sculpted morphs. Zone Smoother reviews your current figure's geometry, applies smoothing, and generates a new smoothed morph specifically tailored to your pose!
What's Included and Features
Zone Smoother for Genesis 3 Female(s) Scripts: (.DSE)
Zone Smoother Genesis 3 Female
ReApply
ReApplyManual
Detailed User Guide (.PDF)
Notes
This product includes:
1 DSON Core Installer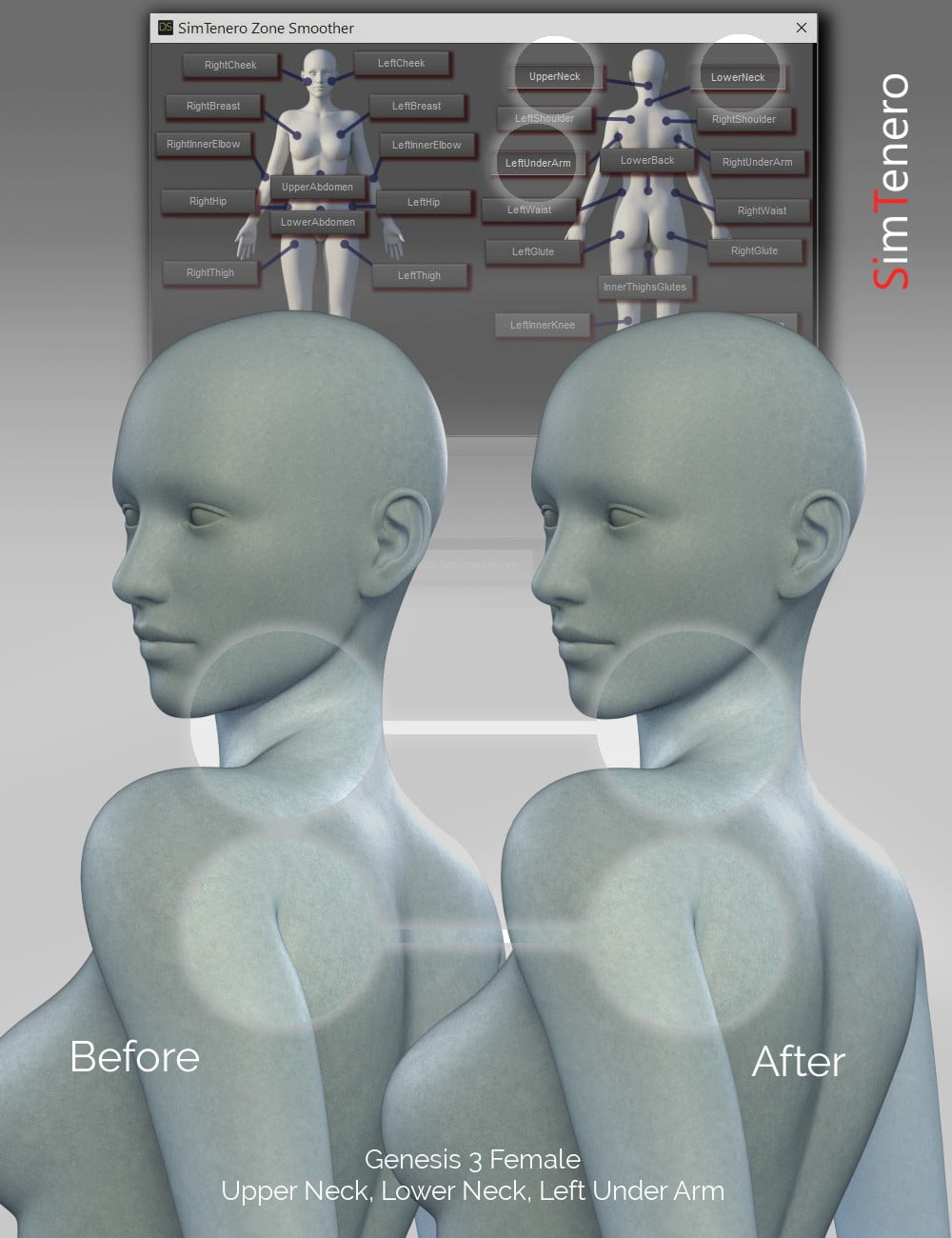 ---