CC Character Accessory Kit: Sprite Sundries for Genesis 9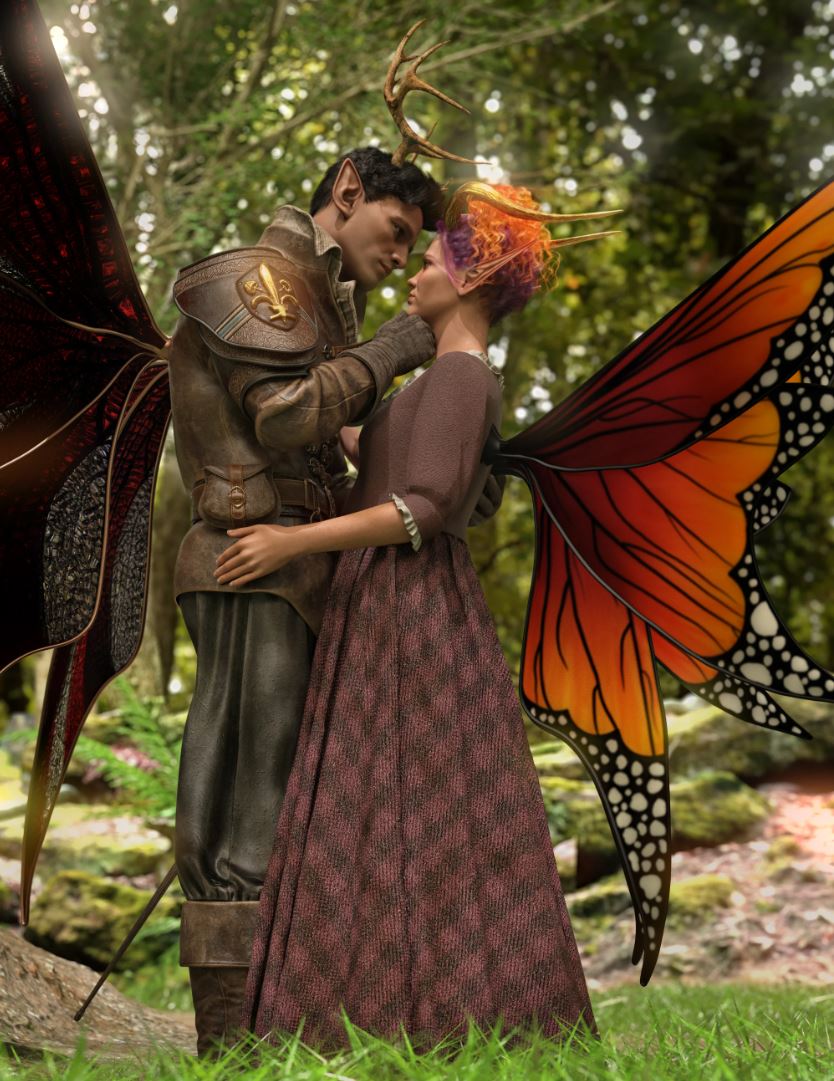 ---
CC Character Accessory Kit: Sprite Sundries for Genesis 9
The first in a series of character kits to expand your Genesis 9 character stock, Sprite Sundries brings you everything you need to bring a little fae magic to your renders. Five horn styles are included: antlers, swept horns, ram horns, satyr horns, and a unicorn horn. Each comes with 10 material setups so your fae characters can be as Seelie or Unseelie as you desire.
No faerie kit would be complete without a set of fae wings. These are 3 layer wings that have a huge variety of color and style options. There are 5 base material setups so your fairy can be styled with butterfly, moth, or dragonfly wings as well as more fantastical glass and obsidian glass wings. Once your base is picked, you can add any color combinations you like for thousands of custom possibilities. There are 16 different coloring options each with 20 colors to choose from. Use as many or as few as your heart desires so that every character you render has a truly unique look.
To give your characters a more elfin or spritely appearance, 4 pointed ear styles are also in this kit as well as modifiers to make ears large, remove ear lobes and remove the ears completely. With each of the horn styles, there are also three levels of optional connections for your figures: simple, moderate, and strong. There are also two optional connection styles for the wings as well, and finally, there is a more elven head shape to add to your figures, masculine or feminine.
Bring a little fae magic to your renders.
---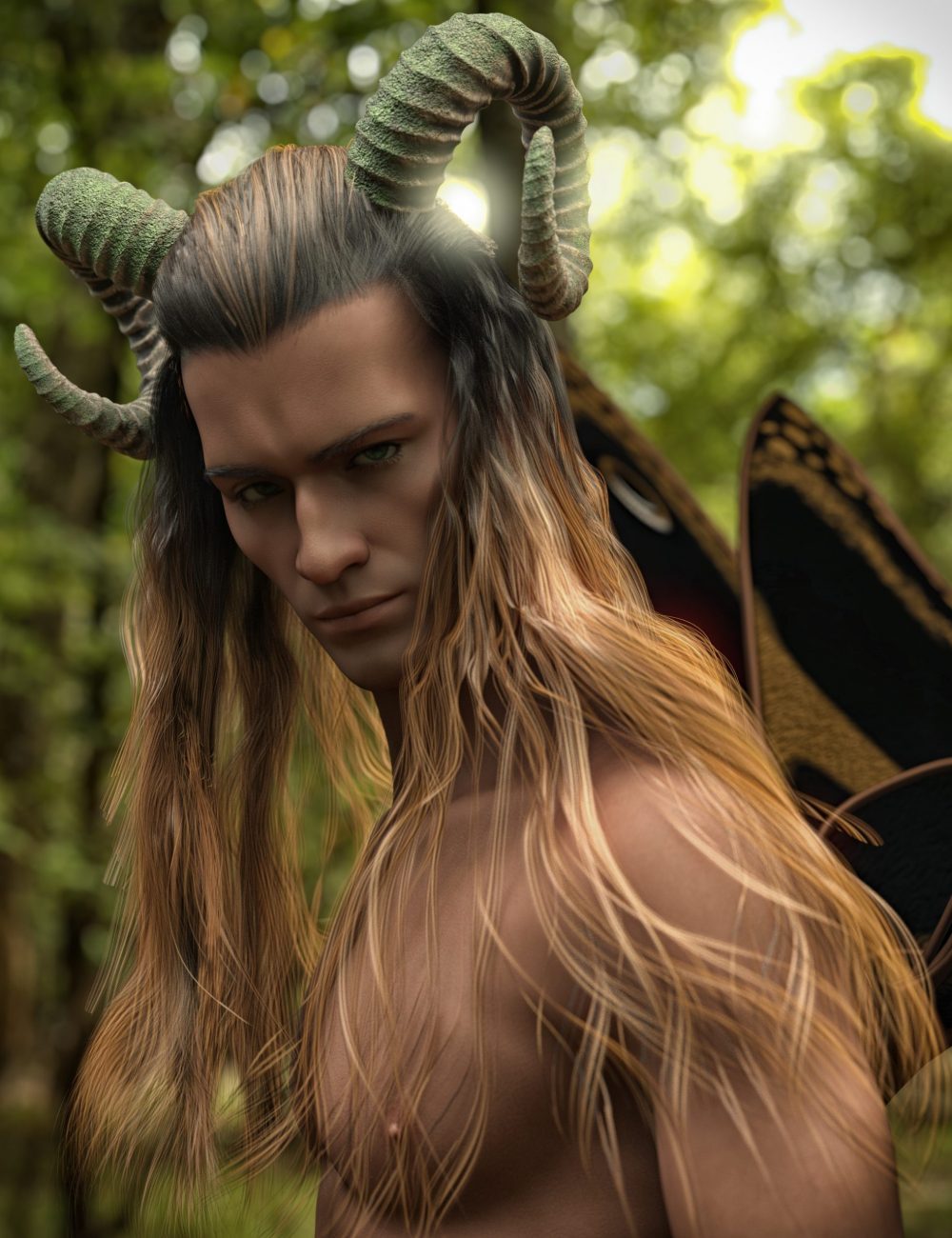 ---