CGI Long Shapes for Genesis 9
---
Did you need to add those extra centimeters to existing characters, make them look taller and more stylized, or even create a new supermodel?
Introducing Long Shapes for Genesis 9. It includes an essential variety of shapes to make your characters gain more height, and as a merchant resource you can use it to create new characters for sale.
Add Long Shapes for Genesis 9 to your library today!
Please refer to the ReadMe for Merchant Resource usage terms.
CGI Long Shapes for Genesis 9 (.DUF)
Shape Dials:
CGI Long Arm Left
CGI Long Arm Right
CGI Long Fingers Left
CGI Long Fingers Right
CGI Long Foot Left
CGI Long Foot Right
CGI Long Forearm Right
CGI Long Forearm Left
CGI Forehead
CGI Long Hip
CGI Long Neck
CGI Long Shin
CGI Long Thigh
CGI Long Toes Left
CGI Long Toes Right
CGI Long Torso
Shape Presets:
CGI Long Shapes !Zerot
05 Long Shape Mix Presets
---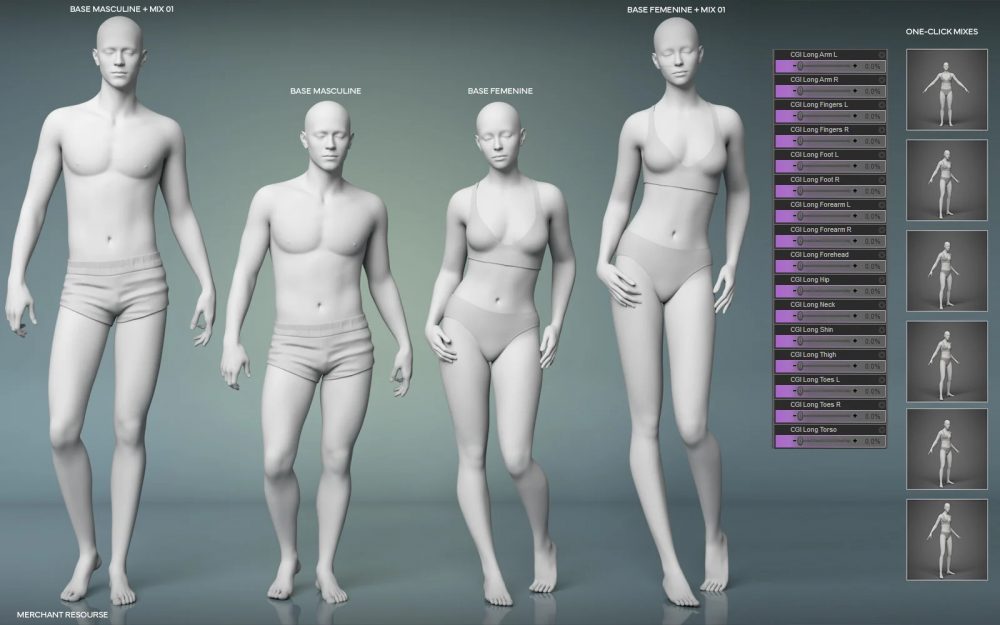 Download from QtyFiles Service
---