Chaotic Realms for Chaos Seed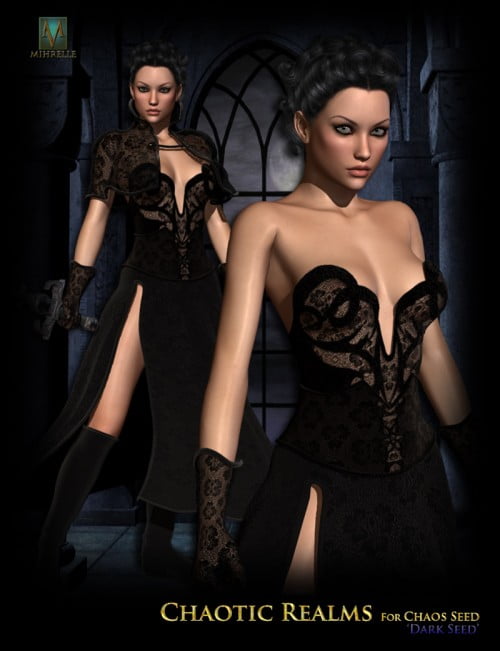 A range of six highly detailed and hi res character inspired textures for the Chaos Seed?outfit: Dark Seed, Elven Born, Forest Guardian, Fey Paladin, Ice Queen and Bloodline. This pack includes a total of 119 texture maps (including maps for bump, specularity, transparency, displacement etc) and 42 Mat Poses.
Additional Notes
Character, Hair and Clothing are not included. No postwork on promotional images except for composition. Promotional images rendered in Poser 7 using the Firefly Render Engine.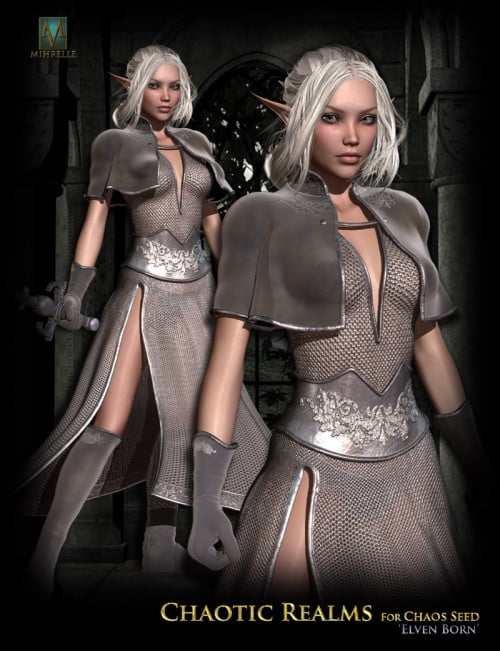 ---