Charming Standing Poses Vol. 3 for Genesis 8 and 8.1 Females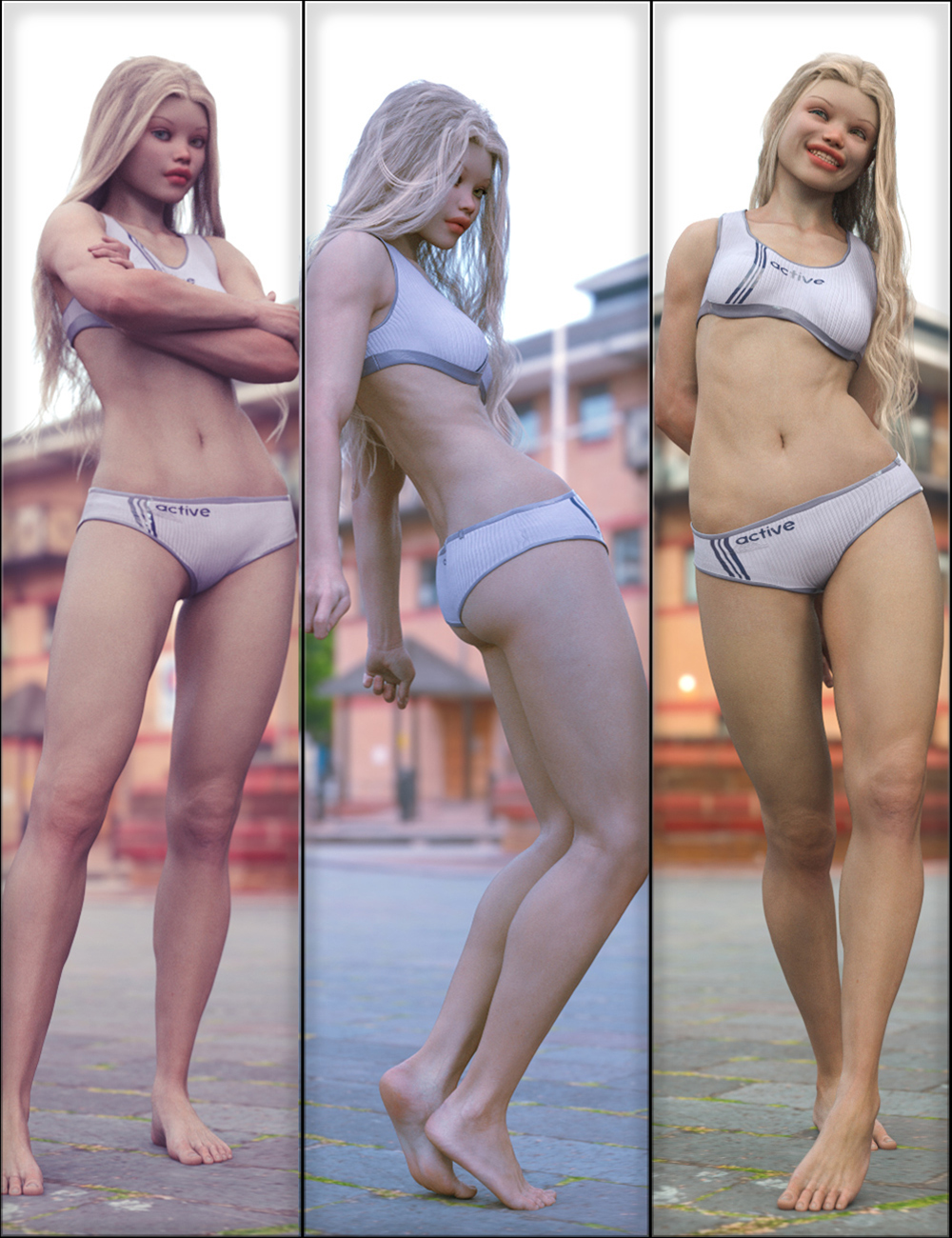 ---
Charming Standing Poses Vol. 3 is a huge set of 16 standing poses and 240 fine-tuned mixed full-body poses for stylish and charming standing shots.
We optimized ALL the upper and lower partial pose mixes into full-fledged poses, thus creating an additional 240 fine-tuned, well-balanced standing poses, for a total of 256 unique poses. We also included all the most useful partial body poses (lower body, upper body, arms only, left arm only, right arm only, and legs only), from the original 16.
This offers even more room for customization as the fine-tuned poses can be further adjusted with different arms or legs. It also offers as much variety and customization as possible while maintaining balance and a natural feel for all the poses.
In the Charming Standing Poses library folder, you will find:
16 original standing poses
240 fine-tuned mixed poses
96 partial body poses: upper body, lower body, arms only, left arm only, right arm only, legs only
256 full-body mirrored versions
96 partial-body mirrored versions
All of the poses were carefully created or adjusted with balance and flair in mind and will look so from any angle, so feel free to rotate your character's body or frame them from anywhere. In fact, we encourage anybody to explore them all around.
What's Included and Features
16 Full Body Poses
+ 16 Mirrored Versions
96 Partial Body Poses
16 Lower Partial Poses
+ 16 Mirrored
16 Upper Partial Poses
+ 16 Mirrored
16 Arms Only Partial Poses
+ 16 Mirrored
16 Legs Only Partial Poses
+ 16 Mirrored
16 Left Arm Only Partial Poses
+ 16 Mirrored
16 Right Arm Only Partial Poses
+ 16 Mirrored
240 Fully Curated And Fine-tuned Mix And Match Poses:
15 Pose 1 Mixes
+ 15 Mirrored
15 Pose 2 Mixes
+ 15 Mirrored
15 Pose 3 Mixes
+ 15 Mirrored
15 Pose 4 Mixes
+ 15 Mirrored
15 Pose 5 Mixes
+ 15 Mirrored
15 Pose 6 Mixes
+ 15 Mirrored
15 Pose 7 Mixes
+ 15 Mirrored
15 Pose 8 Mixes
+ 15 Mirrored
15 Pose 9 Mixes
+ 15 Mirrored
15 Pose 10 Mixes
+ 15 Mirrored
15 Pose 11 Mixes
+ 15 Mirrored
15 Pose 12 Mixes
+ 15 Mirrored
15 Pose 13 Mixes
+ 15 Mirrored
15 Pose 14 Mixes
+ 15 Mirrored
15 Pose 15 Mixes
+ 15 Mirrored
15 Pose 16 Mixes
+ 15 Mirrored
---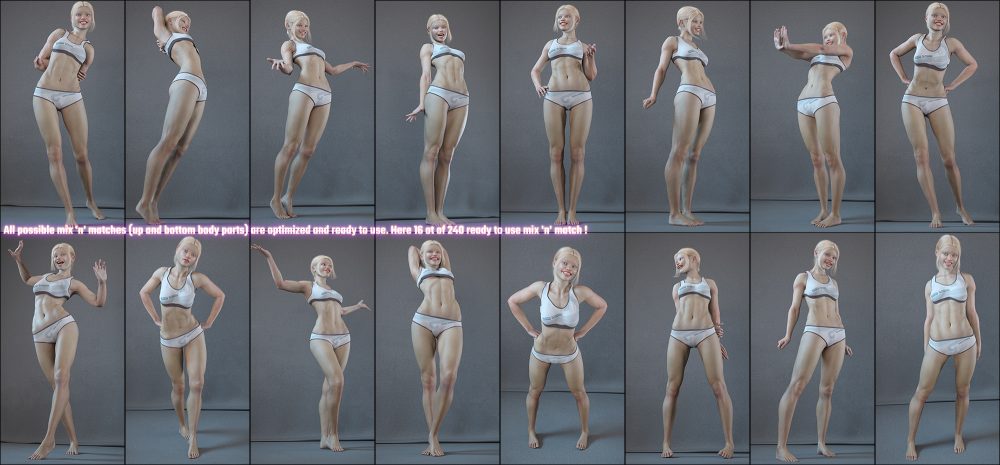 [mycred_sell_this]

Download from QtyFiles Service
[mycred_content_sale_count] GRATEFUL MEMBERS
[mycred_content_buyer_avatars number=500 size=50]
[/mycred_sell_this]
---