Chinese Erhu and Poses for Genesis 3 and 8 Female(s)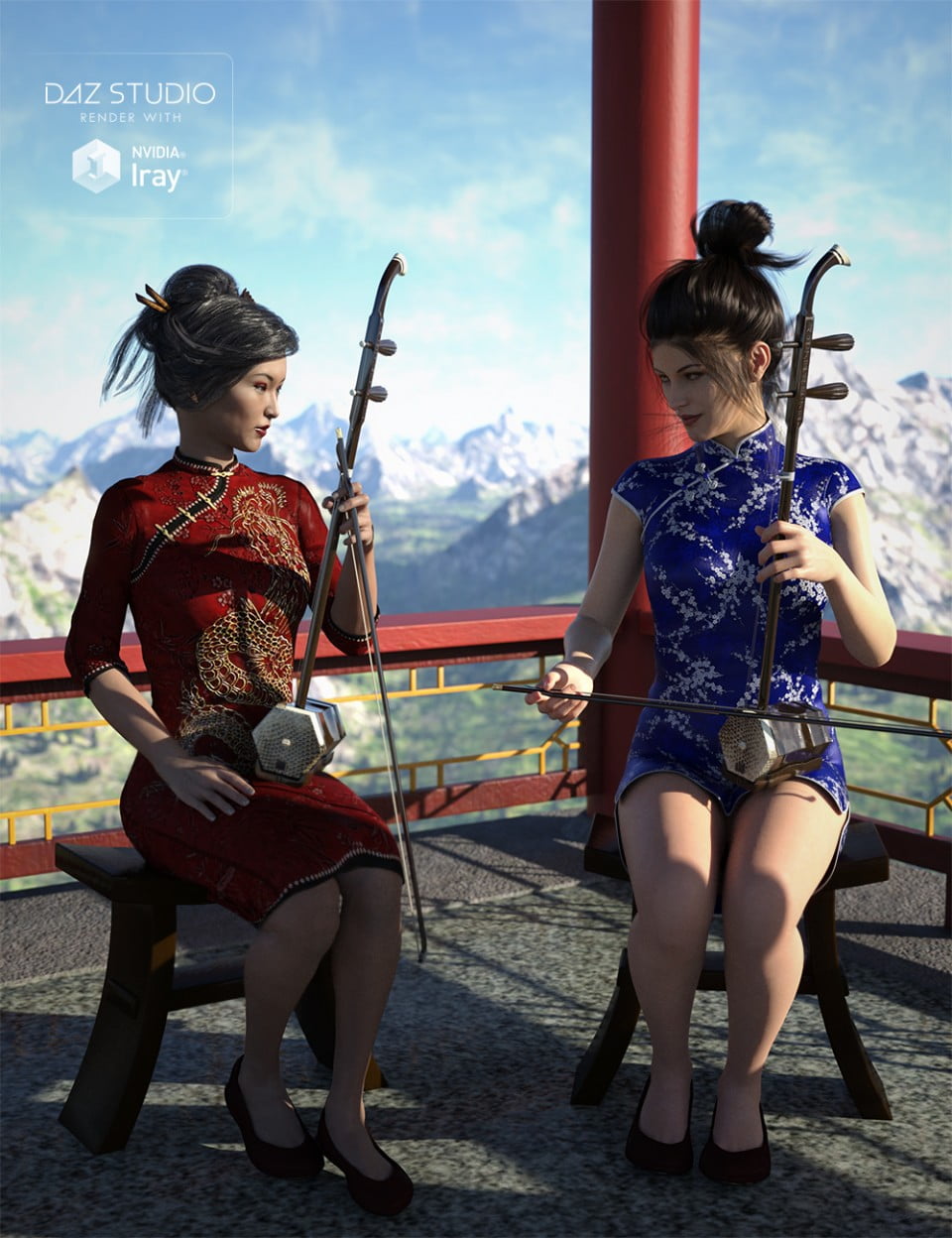 ---
Music soothes the soul of even the fiercest of warriors. The Erhu is a two-stringed, bowed musical instrument and is sometimes known in the Western world as the Chinese Violin.
This set includes an Erhu, Bow and Chinese Bench props.
Also included are 21 Partial Body Poses, 6 Expressions and 2 Full Body Poses for all your Erhu-music ambitions.
There are 4 sets of the Partial and Full Body Poses each set specifically tailored to Genesis 8 Female, Genesis 3 Female, Mei Lin 7 and Victoria 7!
---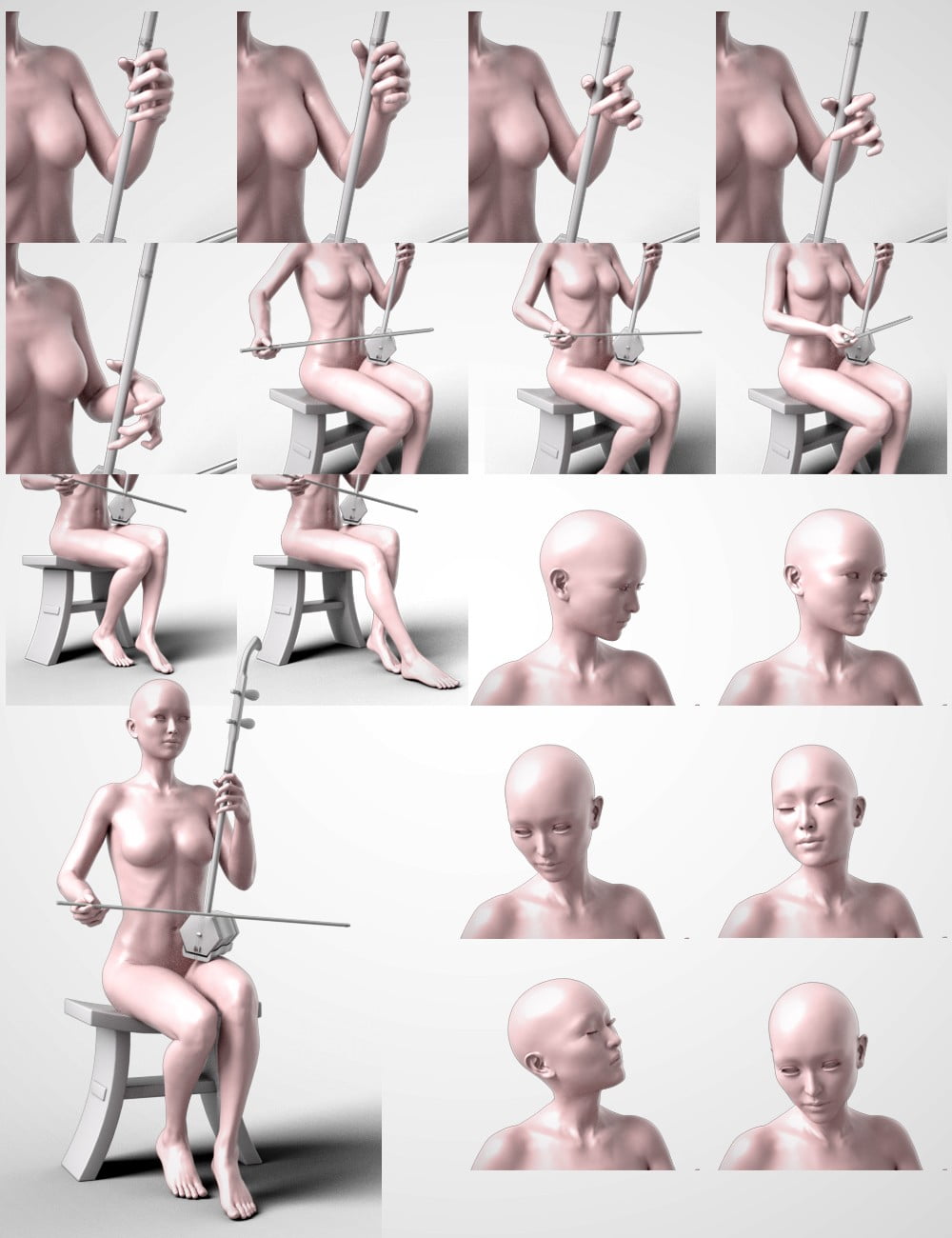 Download from QtyFiles Service
---