Cinematics for Grovebrook Park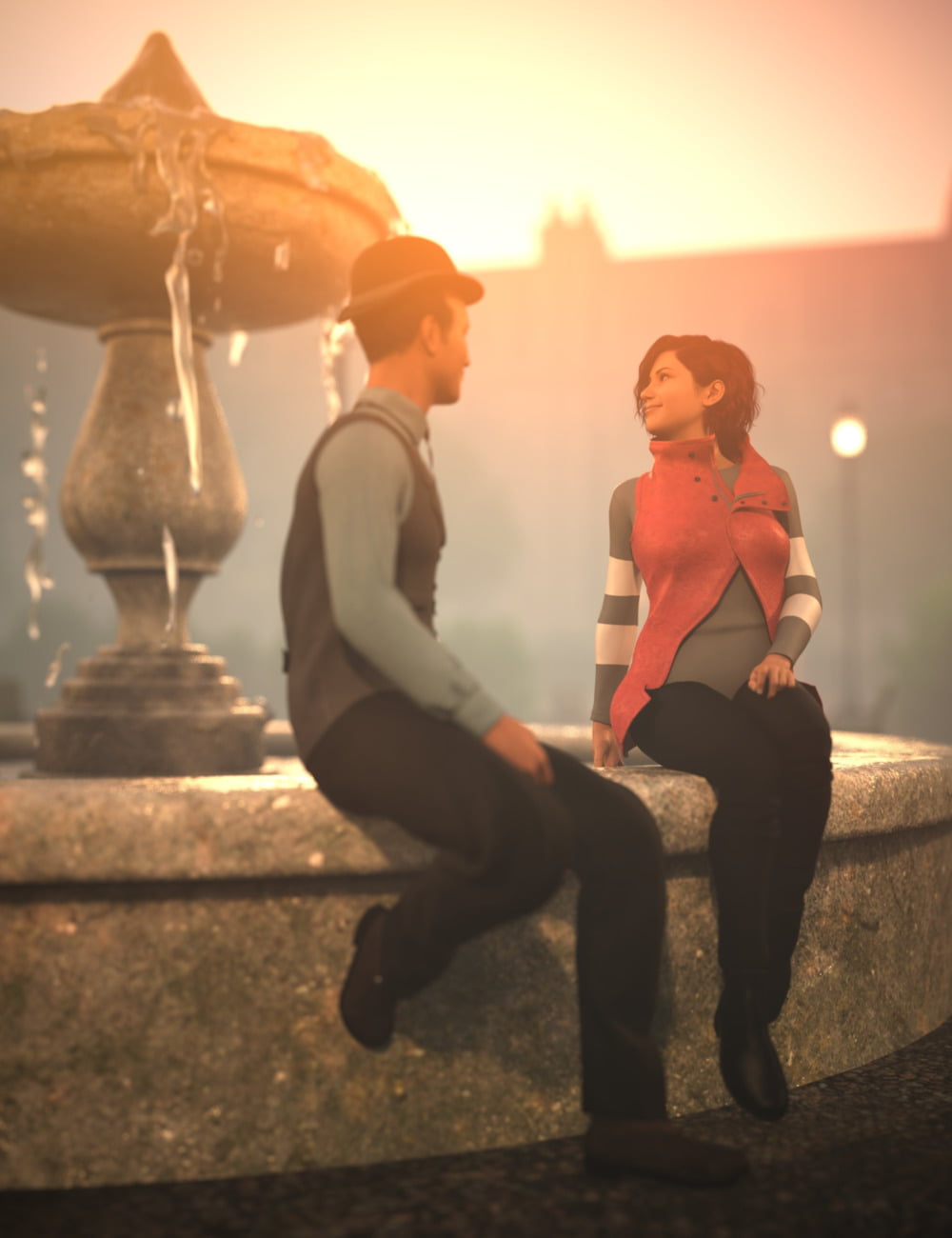 ---
Give your Grovebrook Park set new life with the Cinematics for Grovebrook Park add-on.
Eight scenes have been crafted to offer exciting moods to create new stories.
Load your set and add a Genesis 8 or 8.1 Male, Female, or both.
Use the poses provided that will automatically put the characters at the exact right place in the Grovebook Park set.
Select a camera preset based on the pose set you chose — the camera will have the perfect focus and depth of field on your characters. The cameras have a "Dimension On" preset to them that will change the aspect of your render to a cinematic one. You can change that in the dimension panel of the camera, or you can just set it to "Off" with the preset included and handle your render size on your own from the render panel.
The last step is to choose a render setting that will dramatically change the mood of the whole scene, from sunny afternoon, dark and gloomy night, or even a foggy morning. There are 21 render presets to choose from. Those render presets will not change your render settings (quality, image size, render time, etc.), but they will change the lighting, atmosphere, fog (if any), bloom (if any), etc.
Voila! You just turned your park into a magnificent cinematic scene.
You will also be able to reuse all of those nice render settings on any other scenes or sets you might want to give a nice cinematic mood.
---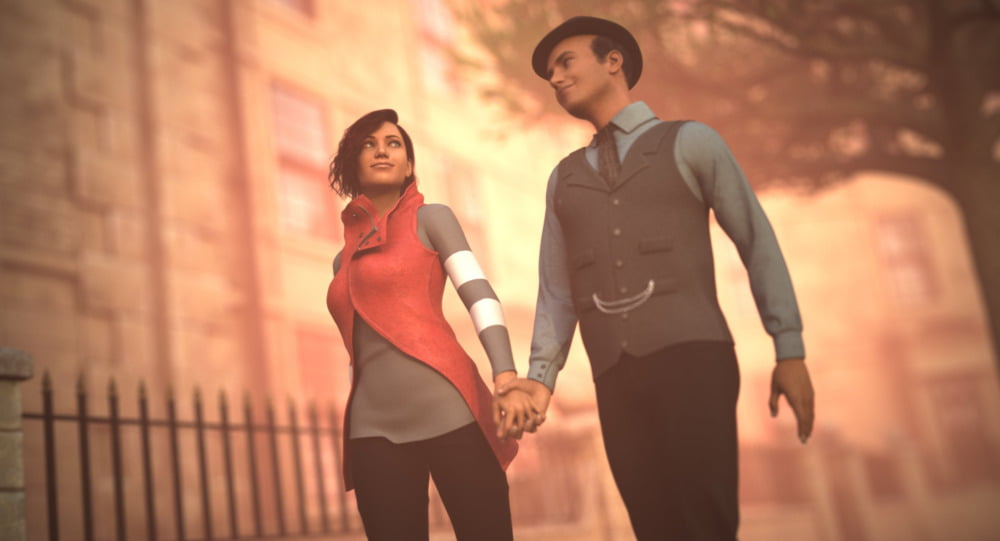 Download from QtyFiles Service
---