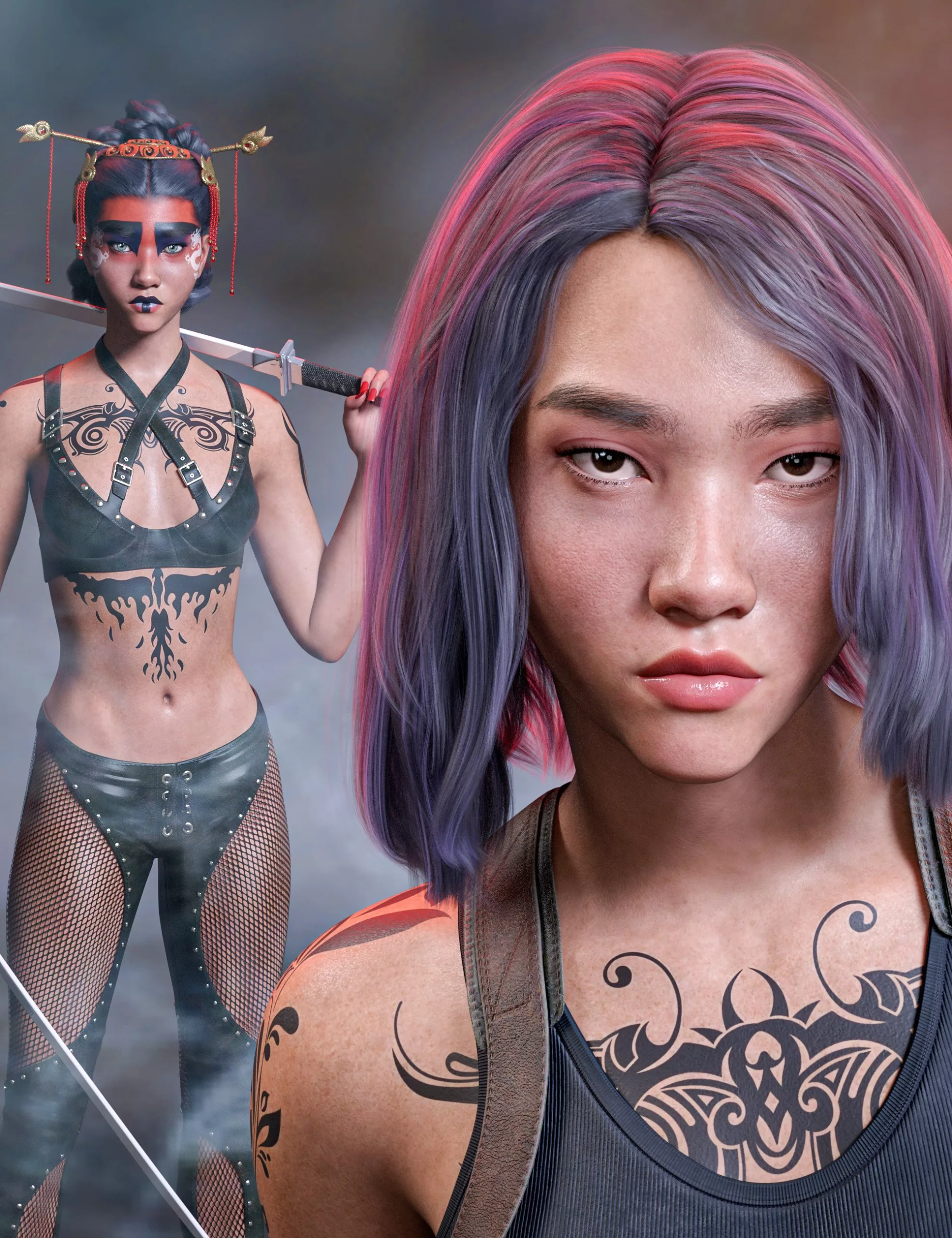 Zhen, guided by her ancestors, harnesses the power of the dragon to protect those who cannot defend themselves. Fearless and formidable, her Kabuki inspired face paint represents her mystery and strength. She is a street warrior and a beacon of hope in the darkest of times.
Zhen for Genesis 9 was created in ZBrush, Photoshop, and Substance Painter. She comes with two full makeup and lip sets. One Kabuki inspired, and one vibrant and colorful. Four totally different eye Mats, four blush options, two lash options, multiple skin and lip gloss settings, fingernail morph, nail colors, and a full body Metallic Flakes option for smooth glowing skin. Zhen is also packed to the brim with mix-and-match L.I.E decorative options including facial dragon tattoos, separate white and red face under-paint, and a full body tattoo.
Zhen 9 is a perfect addition to your content library as a vigilante superhero, street warrior, or futuristic renegade.
CJ Zhen For Genesis 9: (.DUF)
CJ Zhen 9 Character Preset
CJ Zhen 9 Head Apply/Remove
CJ Zhen 9 Body Apply Remove
CJ Zhen 9 Full Shape Apply/Remove
Brows Apply
Lash Long
Lash Short
Lash Restore
Nails Apply/Remove
Genesis 9 Base Feminine Apply/Remove
Material Options:
CJ Zhen Base Mat
04 Eye Colors
04 Kabuki Style Makeup Options
04 Standard Makeup Options
03 Eyeliner Options
04 Kabuki Style Lip Options
04 Standard Lip Color Options
02 Lip Gloss Options
04 Blush Options
08 Nail Color Options
01 Black Face Dragon Tattoo
01 White Face Dragon Tattoo
Full Body Tattoo
04 Full Face Decor Presets
02 Red Face Under-Paint
01 White Face Under-Paint
01 Metallic Flakes Skin Glow Apply/Remove
04 Skin Shine Options
Textures Include:
46 Texture, Normal, Specular, and Transparency Maps (2048 x 2048 to 4096 x 4096)
Daz Studio Iray Material Presets (.DUF)
---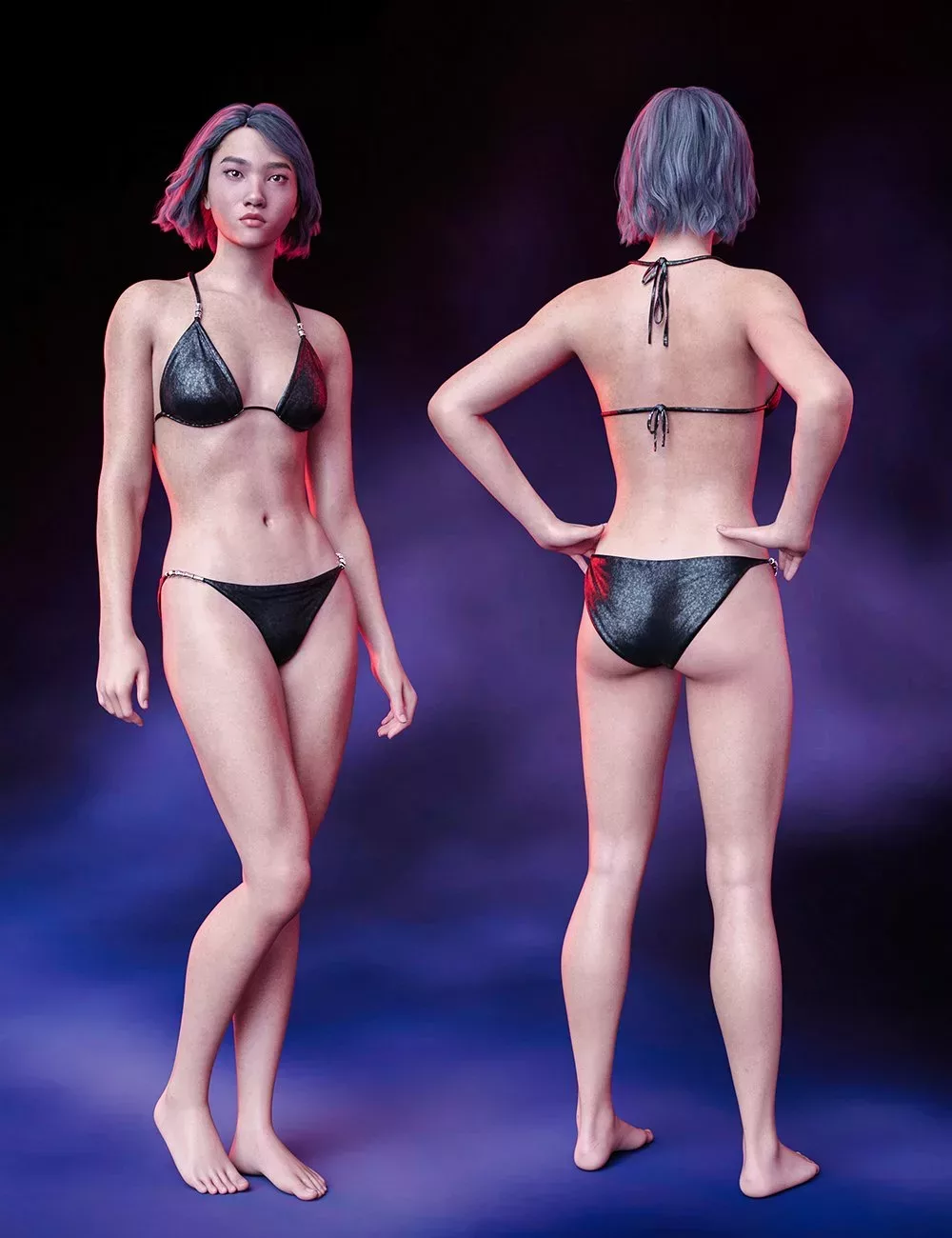 Download from QtyFiles Service
---