Classic Rock Poses for Genesis 9, 8, and 3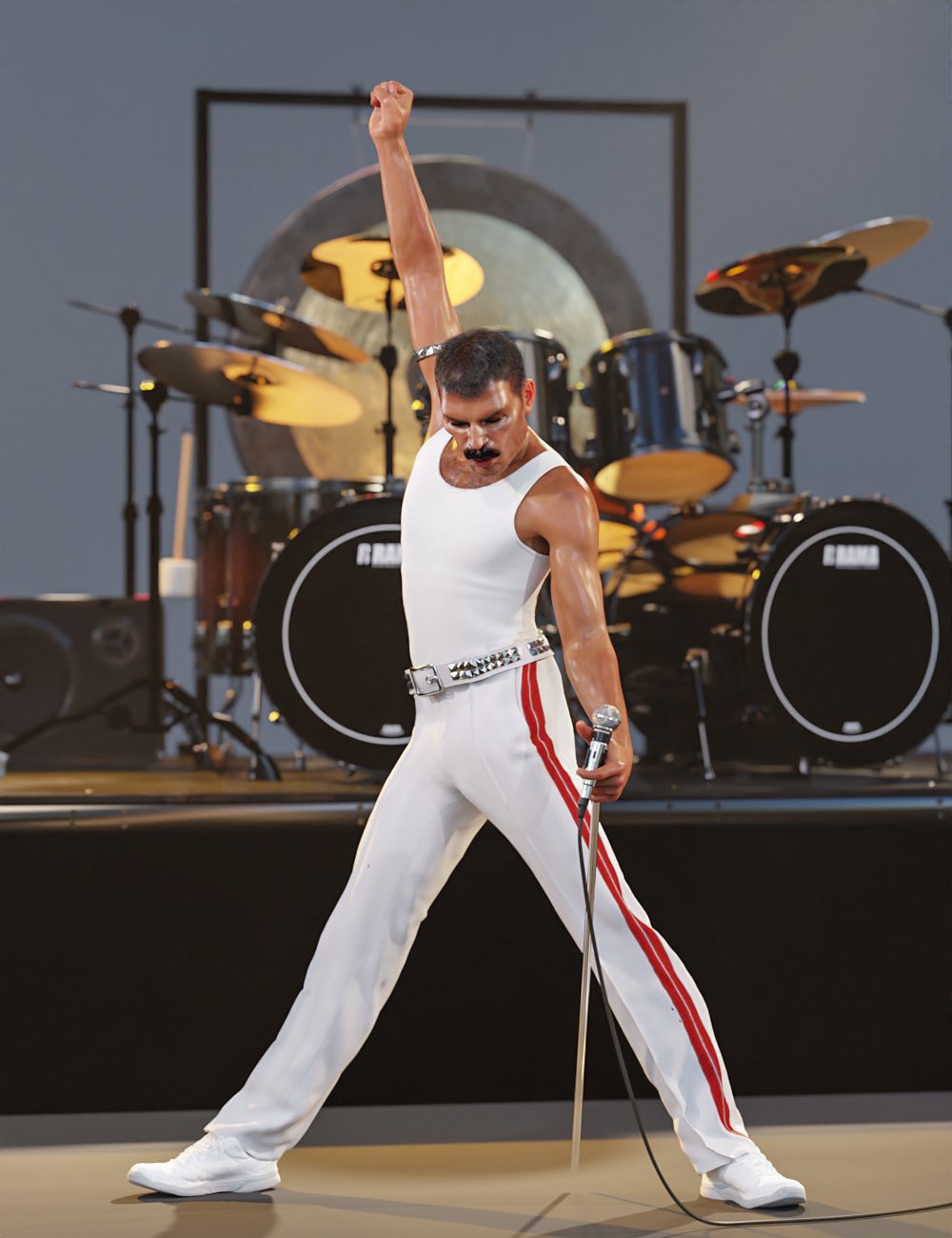 "Ay-Oh!" Classical Rock Poses are an essential set of poses and microphone props to start your characters' rock star career instantaneously.
The set includes a very detailed classic vintage microphone with a stand and a poseable (with easy dials or dForceable for the most realistic) cable.
Also included are 16 classic recognizable poses from the golden era of rock ready to render or as a starting point for your own poses.
As a bonus, you'll also get a pyramid-studded leather armband. With this set, there's nothing to stop you from rocking hard! "All right!"
Classic Rock Poses for Genesis 9, 8, and 3: (.DUF)
Smart Props:
Classic Rock Poses Arm Band for Genesis 3 Base Male
Classic Rock Poses Arm Band for Genesis 8 and 8.1 Base Male
Classic Rock Poses Arm Band for Genesis 9
Classic Rock Poses Microphone for Genesis 3 Base Male
Classic Rock Poses Microphone for Genesis 8 and 8.1 Base Male
Classic Rock Poses Microphone for Genesis 9
Zero Props:
Classic Rock Poses Microphone Set
Materials:
Classic Rock Poses Arm Band 00 Default
Classic Rock Poses Microphone 00 Default
Classic Rock Poses Microphone 01 Black
Classic Rock Poses Microphone Cable 00 Default
Classic Rock Poses Microphone Stand Base 00 Default
Classic Rock Poses Microphone Stand Base 01 Black
Classic Rock Poses Microphone Stand Shaft 00 Default
Classic Rock Poses Microphone Stand Shaft 01 Black
Poses and Expressions
16 Hierarchical Classic Rock Poses for Genesis 3 Male
16 Hierarchical Classic Rock Poses for Genesis 8 and 8.1 Male
16 Hierarchical Classic Rock Poses for Genesis 9 Base
16 Hierarchical Classic Rock Poses for Genesis 9 Masculine
06 Classic Rock Expressions for Genesis 3 Male
06 Classic Rock Expressions for Genesis 8 and 8.1 Male
06 Classic Rock Expressions for Genesis 9
Microphone Cable Reset
Textures Include:
16 Texture, Bump, Normal, and Glossy Roughness Maps (1024 x 1024 to 4096 x 4096)
Daz Studio Iray Material Presets (.DUF)
---
Download from QtyFiles Service
---