Clothing Breast Fixes For Genesis 2 Female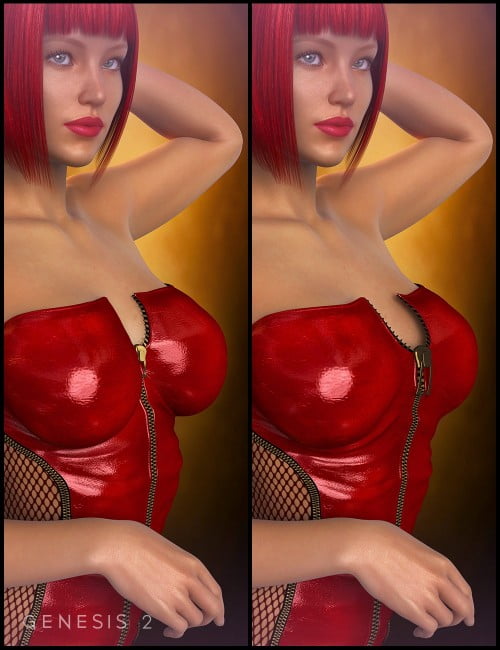 The Clothing Breast Fixers for Genesis 2 Female improve the look of clothing by eliminated the "shrinkwrap" look of items that fit over the breasts. This system works both on items converted from Generation 4 and 5 and on items native to Generation 6.
Since these are morph dials in the Genesis 2 figure herself, they can be controlled by the user – which places every degree of alteration completely under user control. You can have the look of a sweater that gently hugs the figure, or a sports bra under a tee shirt that stretches straight across; it's all up to you.
Further, each pair of morphs (one that corrects cleavage only and one that softens the area around the bottom of the breasts) is tailored to the morph it supports, for better fit, greater smoothness and improved accuracy.
?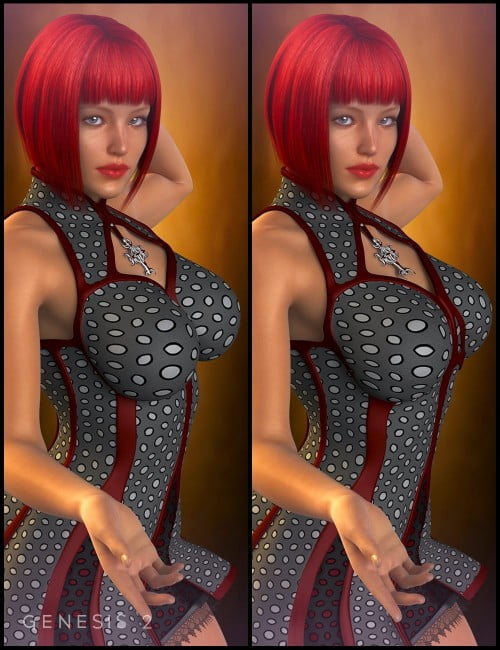 ---