Cocktail Girl Outfit Set for Genesis 9, 8.1, and 8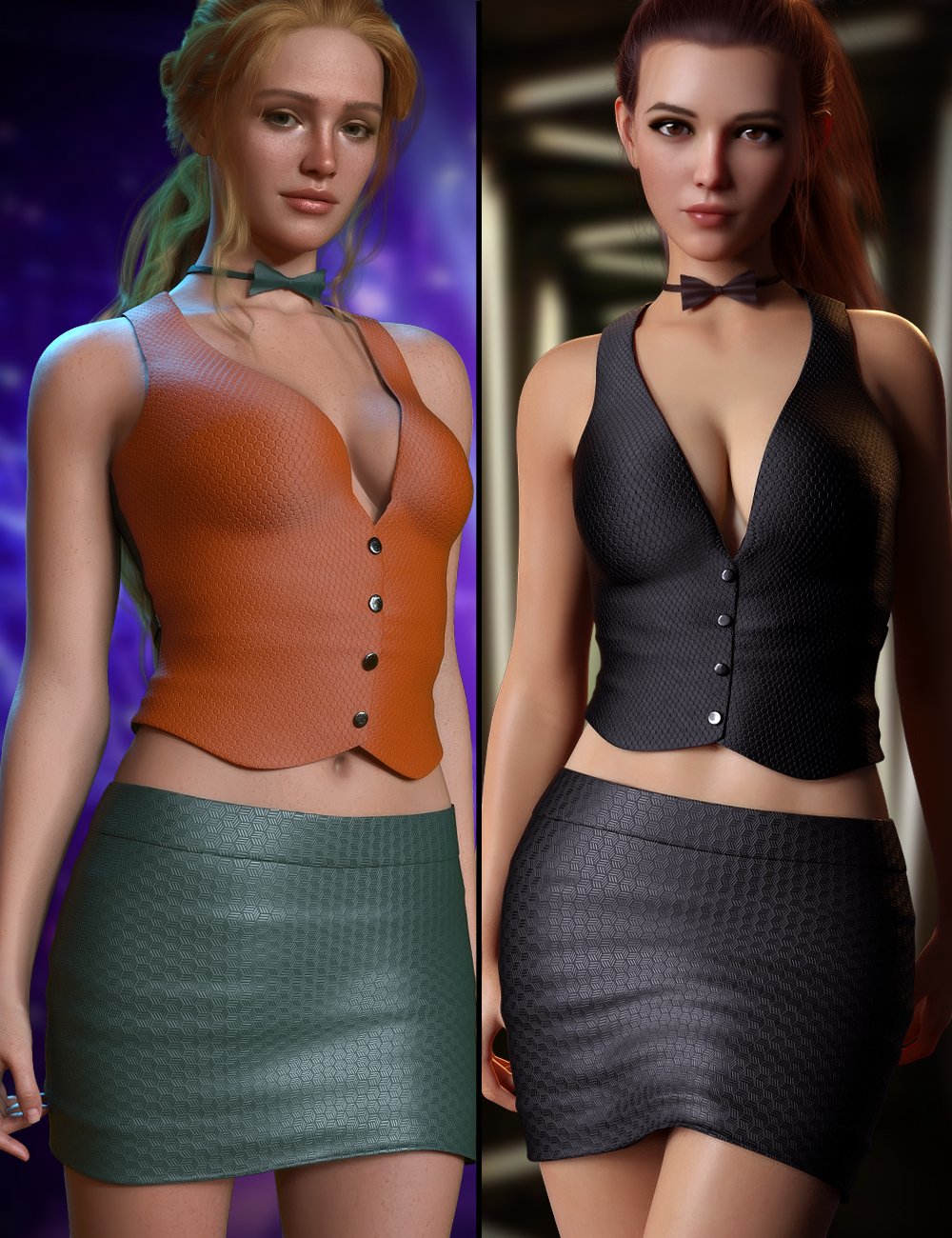 ---
Hi mates! Here you are, another cool outfit set from Mytilus and Proshot cooperation which is compatible with both Genesis 8 Females and Genesis 9. We did what we do best and produced this product for you in the best way possible. We work together from time to time and present you beautiful projects. We are very exciting for the future projects. Please keep following. 🙂
The Cocktail Girl Outfit Set for Genesis 9, 8.1, and 8 comes with a vest, a skirt, and a cool bowtie. There are also 8 material options for each parts in the pack that provide you mix and match options.
It was designed to give you high-quality mesh models along with multiple dynamic, styling, and adjust morphs, allowing each individual part of the outfit to follow each sassy step Genesis 9 and Genesis 8 take.
These morphs provide you advanced movements realistically with a perfect conforming, so you get more flexibility and freedom with your work.
Models in this pack are modeled as high quality but low polygons as not to strain your PC, allowing you to use high realism without losing any performance. All the textures are extremely detailed. All meshes have their own high-quality textures.
All included morphs have been carefully crafted and refined to give you realistic fits. Morphs that are not listed here automatically follow through Auto-Follow in Daz Studio 4.8+.
Cocktail Girl for Genesis 8 Females and Genesis 9: (.DUF)
Cocktail Girl ALL
Cocktail Girl Bowtie
Adjust Front
Adjust Neck
ExpandAll
Style Narrow
Style Wide
Cocktail Girl Skirt
Adjust All
Adjust Glutes
Adjust Hip
Adjust Thigh L
Adjust Thigh R
Length Long
Length Short
ExpandALL
Cocktail Girl Vest
Adjust Back
Adjust Breast 1
Adjust Breast 2
Adjust Breast 3
Adjust Breast 4
Adjust Breast 5
Adjust Chest
Adjust Waist
Decollete Close
Decollete Open
ExpandAll
Length Long
Length Short
Materials:
Cocktail Girl Bowtie Black
Cocktail Girl Bowtie Blue
Cocktail Girl Bowtie Camel
Cocktail Girl Bowtie DarkBrown
Cocktail Girl Bowtie Green
Cocktail Girl Bowtie Orange
Cocktail Girl Bowtie Purple
Cocktail Girl Bowtie Yellow
Cocktail Girl Skirt Black
Cocktail Girl Skirt Blue
Cocktail Girl Skirt Camel
Cocktail Girl Skirt DarkBrown
Cocktail Girl Skirt Green
Cocktail Girl Skirt Orange
Cocktail Girl Skirt Purple
Cocktail Girl Skirt Yellow
Cocktail Girl Vest Black
Cocktail Girl Vest Blue
Cocktail Girl Vest Camel
Cocktail Girl Vest DarkBrown
Cocktail Girl Vest Green
Cocktail Girl Vest Orange
Cocktail Girl Vest Purple
Cocktail Girl Vest Yellow
Supported Shapes Genesis 8 Female:
Bodybuilder
BreastsImplants
BreastsNatural
Fitness
Karyssa 8 Body
Kaylee 8 Body
Mika 8 Body
Sakura8Body
Aiko8
Alexandra8
Babina8
BodySize
BodyTone
Bridget8
Charlotte8
Emaciated
Eva8
FitnessSize
Girl8
Heavy
Height
Kanade8
MeiLin8
Millawa8
Monique8
Olympia8
PBNG8Body
PearFigure
Penny8
Shizuka
Stephanie8
TeenJosie8Body
Thin
Victoria8
Voluptuous
_JA_Charity
Mirlande Body
Karyssa 8 Breasts
BreastsCleavage
BreastsDiameter
BreastsDownwardSlope
BreastsGone
BreastsHeavy
BreastsPerkSide
BreastsSize
BreastsSmall
BreastsUnderCurve
BreastsUpwardSlope
HipBoneSize
LatsSize
LoveHandles
NeckSize
Nipples
NipplesDepth
NipplesDiameter
NipplesLarge
NipplesSize
Pregnant
ShouldersSize
StomachDepth
StomachLowerDepth
StomachSoften
TorsoLength
TrapsSize
UpperArmsSize
WaistWidth
SCLChestDepth
SCLChestWidth
SCLShldrsScale
SCLShldrsWidth
GlutesSize
GlutesWidth
HipBoneCrest
HipBoneSize
HipSize
IliacLine
LegsLength
LoveHandles
Pregnant
SacralDimples
StomachDepth
StomachLowerDepth
StomachSoften
ThighsSize
ThighsTone
TorsoLength
WaistWidth
NeckSize
TrapsSize
Supported Shapes Genesis 9:
Angela9_body_bs_Body
Angela9_figure_ctrl_Character
BaseFeminine_body_bs_Body
BaseFeminine_figure_ctrl_Character
BaseMasculine_body_bs_Body
FID_Genesis9
Freja9_body_bs_Body
Freja9_body_bs_BodyBulk
Freja9_figure_ctrl_Character
Minerva9_body_bs_Body
Pixie9_body_bs_Body
Pixie9_figure_ctrl_Character
Victoria9_body_bs_Body
body_bs_BodyEmaciated
body_bs_BodyFitnessDetails
body_bs_BodyFitnessMass
body_bs_BodyHeavy
body_bs_BodyLithe
body_bs_BodyMuscularDetails
body_bs_BodyMuscularMass
body_bs_BodyOlder
body_bs_BodyPearFigure
body_bs_BodyPortly
body_bs_BodyStocky
body_bs_BodyThin
body_bs_BodyTone
body_bs_BodyVoluptuous
body_bs_BreastsCleavage
body_bs_BreastsDiameter
body_bs_BreastsDownwardSlope
body_bs_BreastsFullnessLower
body_bs_BreastsFullnessUpper
body_bs_BreastsGone
body_bs_BreastsHeavy
body_bs_BreastsLarge
body_bs_BreastsLargeHigh
body_bs_BreastsNatural
body_bs_BreastsPerkSide
body_bs_BreastsShape01
body_bs_BreastsShape02
body_bs_BreastsShape03
body_bs_BreastsShape04
body_bs_BreastsShape05
body_bs_BreastsShape06
body_bs_BreastsSidesDepth
body_bs_BreastsSmall
body_bs_ExpandAll
body_bs_LatsSize
body_bs_LoosenButtocks
body_bs_LoosenCollars
body_bs_LoosenMidriff
body_bs_LoosenNeck
body_bs_LoosenWaistLower
body_bs_LoosenWaistUpper
body_bs_MassBody
body_bs_MassShoulders
body_bs_MassUpperTorso
body_bs_NipplesAreolaeDepthMasculine
body_bs_NipplesDepthFeminine_HD3
body_bs_NipplesDiameterFeminine
body_bs_NipplesFeminine_HD3
body_bs_NipplesMasculine_HD3
body_bs_PectoralsCleavage
body_bs_PectoralsDiameter
body_bs_PectoralsHeight
body_bs_PectoralsHeightOuter
body_bs_PectoralsSag
body_bs_PectoralsSize
body_bs_PectoralsWidth
body_bs_Pregnant
body_bs_ProportionChestDepth
body_bs_ProportionChestWidth
body_bs_ProportionHeight
body_bs_ProportionLarger
body_bs_ProportionShoulderWidth
body_bs_ProportionSmaller
body_bs_ProportionSmallerBO
body_bs_ScapulaDepth
body_bs_ScapulaSize
body_bs_WaistDepth
body_ctrl_BodyFitness
body_ctrl_BodyMuscular
body_ctrl_ProportionChestSize_scl
body_bs_GluteCrease
body_bs_GluteDepthLower
body_bs_GluteDepthUpper
body_bs_GluteSize
body_bs_GluteWidth
body_bs_HipBoneSize
body_bs_HipGenitalBulge
body_bs_HipSize
body_bs_LoosenButtocks
body_bs_LoosenSkirtAboveKnee
body_bs_LoosenSkirtMini
body_bs_LoosenWaistLower
body_bs_LoosenWaistUpper
body_bs_MassBody
body_bs_MassThighs
body_bs_Pregnant
body_bs_ProportionHeight
body_bs_ProportionLarger
body_bs_ProportionSmaller
body_bs_StomachDepth
body_bs_StomachDepthLower
body_bs_StomachSoften
body_bs_ThighDepth
body_bs_ThighTone
body_bs_WaistWidth
head_bs_ProportionNeckLength
Textures Include:
25 Texture, Bump, Displacement, Normal, Reflection, Specular, and Transparency Maps (4096 x 4096)
Texture Templates available through the Product Library
Daz Studio Iray Material Presets (.DUF)
---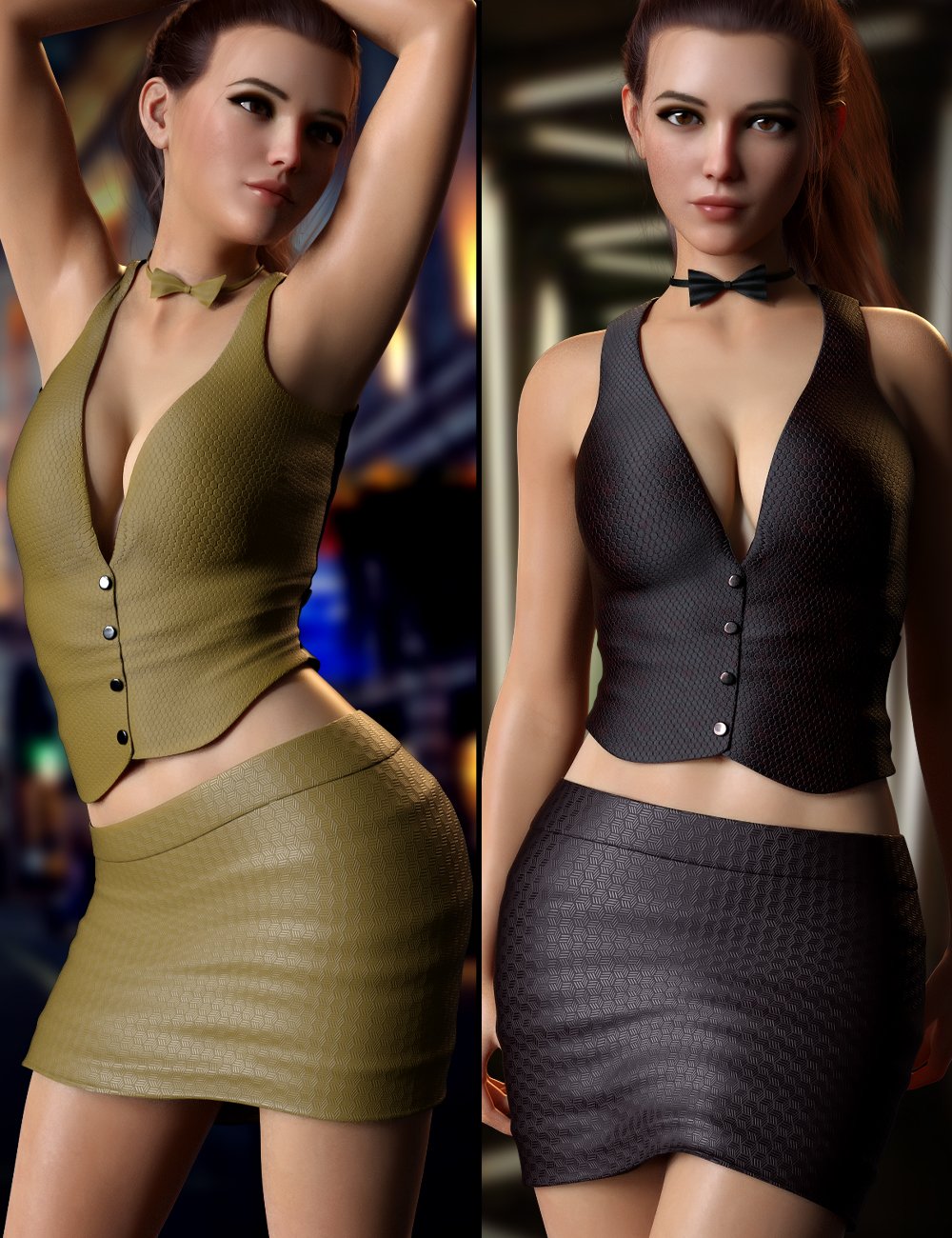 Download from QtyFiles Service
---