COG Swimsuit for Genesis 8 and 8.1 Females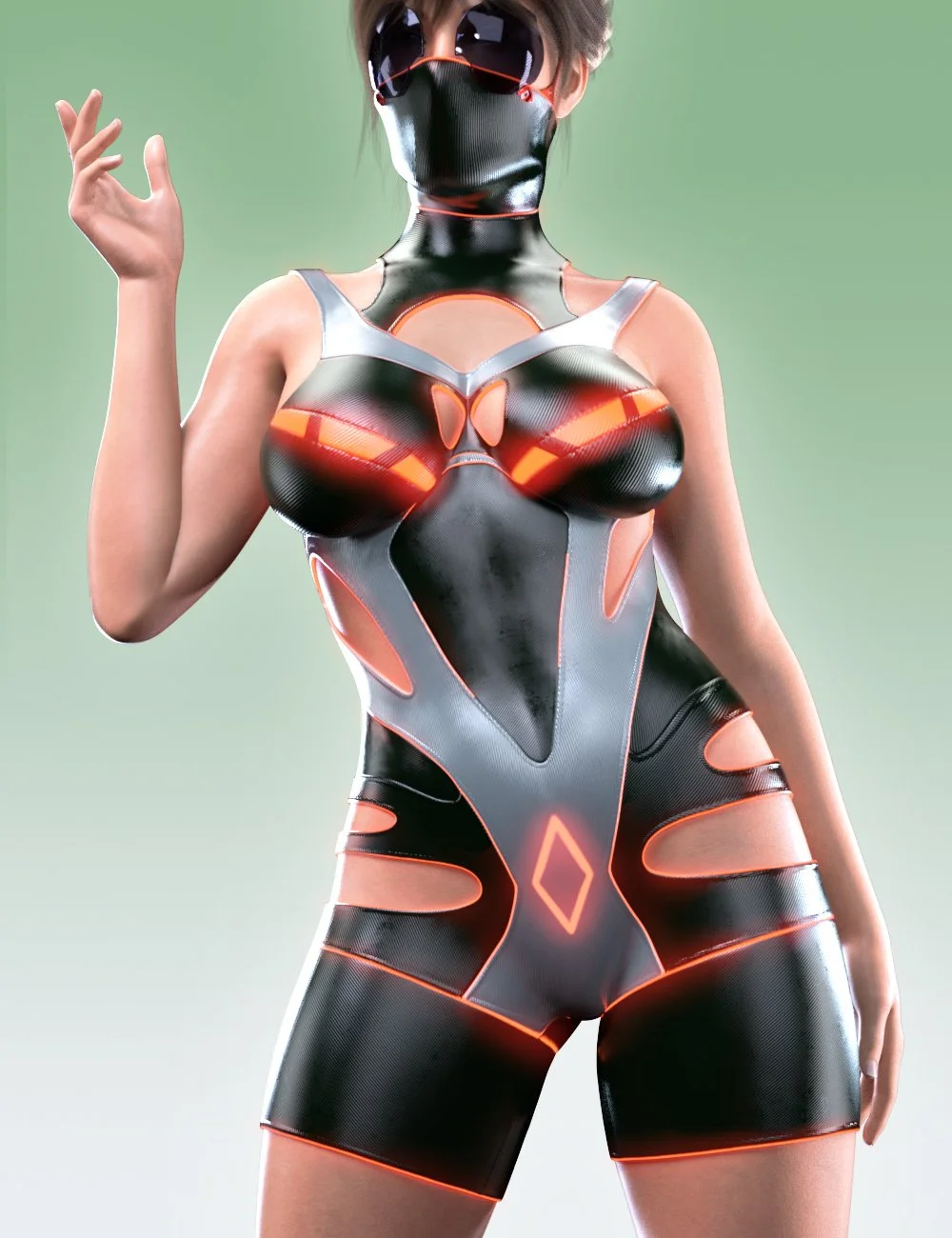 ---
COG Swimsuit is a versatile outfit with four main sets. Full swimsuit, swimsuit with panties, swimsuit without panties, and the panties separately.
It has eleven parts (material zones) and five materials: Nylon, Bologna, Denim, Leather, and Veil which can be used in any variations on any part. The Nylon, Bologna, Leather, and Veil colors can be changed by yourself with plain "Any Color" materials.
The Veil material has four opacity variations, while the Collar fabric has five patterns. There are Hide/Unhide options for every part.
There are also glowing border options (L.I.E.) that can turn your suit into a cyberpunk style.
Also, there are thirteen wearable presets, six morphs for transforming collar to bandana, numerous adjustments morphs, and a lot of Genesis 8 Female shapes are supported.
Use COG Swimsuit for creating casual, outdoor, sports, or sci-fi and cyberpunk scenes.
*Shoes not included in product.
---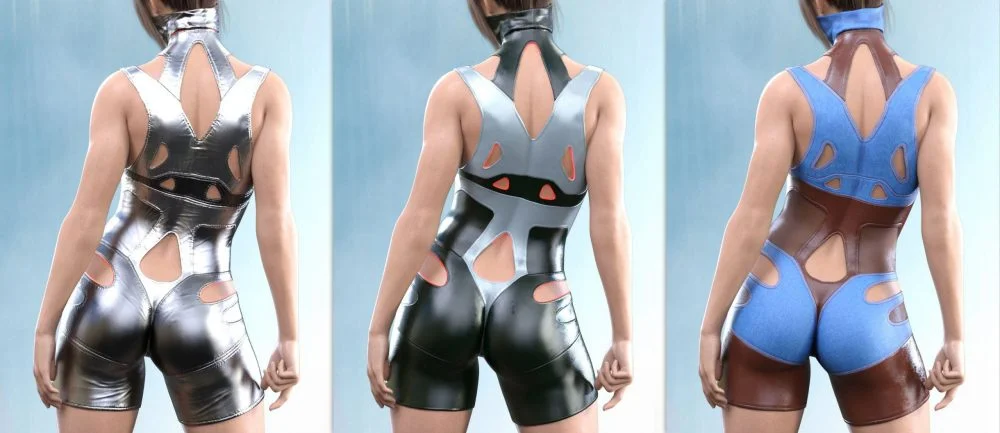 Download from QtyFiles Service
---