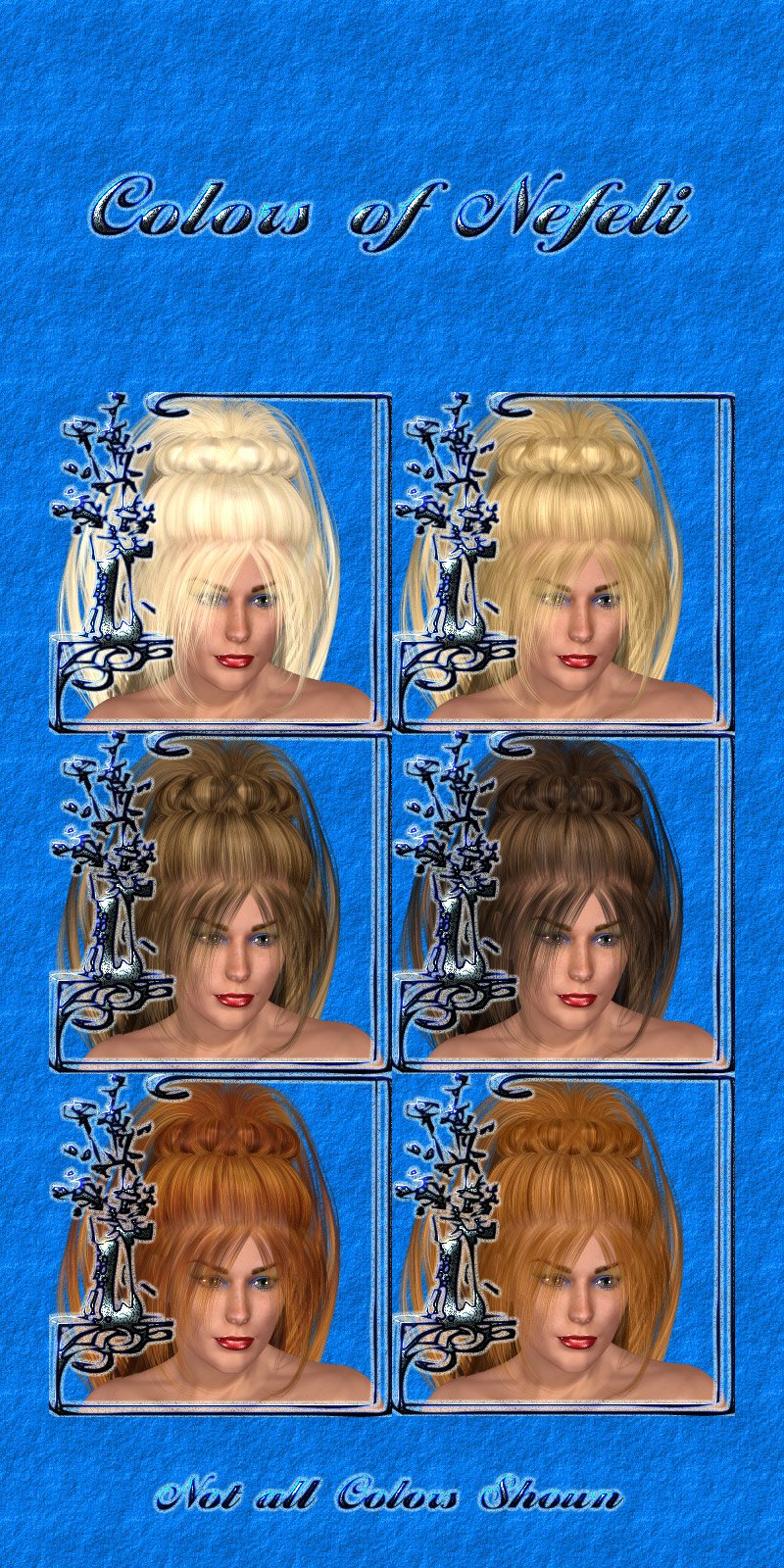 Victoria_Lee Presents: Colors of Nefeli for Nefeli Hair by plus3d & Mairy
Have you been looking for a texture collection for the Nefeli Hair that provides not only Real hair textures but a selection of Fantasy Hair textures?
Look no more.
This package provides you with 25 different textures based on Real and Dyed hair for an amazing selection.
There are, also, 10 Custom Jeweled Bun Wrap textures and 5 Custom Bun Ribbon textures for an unlimited choice of options.
If you are familiar with the Material Room in Poser, you are, also, able to apply any of the different textures to the different material zones, thus giving you even more options for colors.
Features:
MAT Pose files and included for Poser 5 and up and allow for simple application of the entire color with one click.
Poser users need only to install the VL_ColorsofNefeli_PS zip file.
DAZ Studio users need only to install the VL_ColorsofNefeli_DS zip file.
This product is compatible with Poser 5 and higher and DAZ Studio 2.0 and higher.
Compatible with all DAZ Millenium characters.
Required Products:
Nefeli Hair by plus3d, Mairy & 3Dream
Note:
All renders done in Poser 7 with no postwork except composition.
---