Combat Raiding Rubber Craft by Third Degree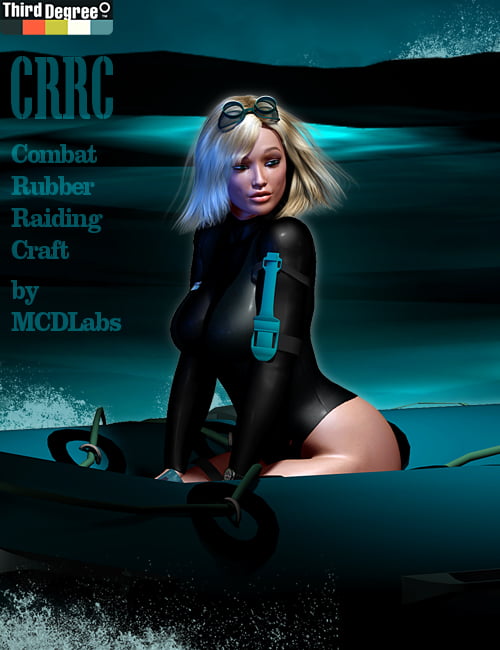 'I was being inserted into …. by night. The Third Degree sub came to periscope depth, the doors of the lockout chamber opened and I held on tight as the hyper-buoyant CRRC and I shot to the surface of a green, rolling sea. Ahead lay my target, a darkened beach, but before I revved the motor, I was captured by the most breathtaking sight.
The ocean around me was glowing. Bioluminescent plankton, billions of them, were shining like a city in the sea. It would have been rude not to pause and watch the show.'
Whether you?re going on an over-the-horizon raid, or an under-the-radar beach incursion, the Combat Rubber Raiding Craft from Third Degree, or CRRC, will take you there. For stealth, versatility, light weight and compact size when stowed, there is no substitute.
Custom-crafted by MCDLabs, this finely-detailed craft comes in five bold styles, including Third Degree Teal and Coast Guard Orange, and is accurate down to the hand-grips and righting lines. The two-stroke outboard engine swivels and tilts and features a shrouded impeller for safety.
Don?t just go in stealth, go in style! Get the CRRC today, and take adventure to the Third Degree!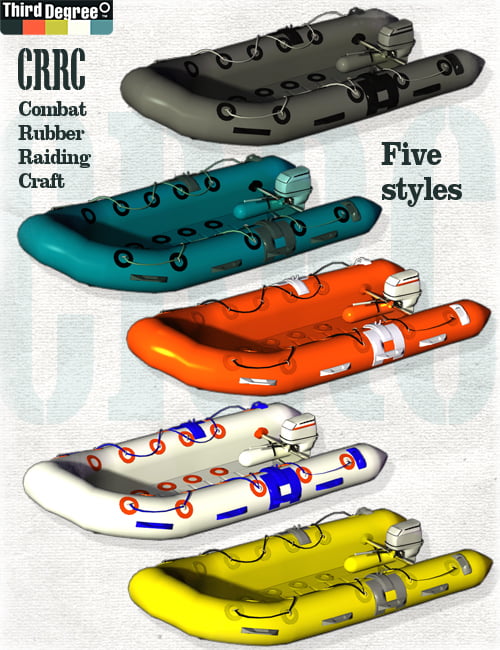 Download from QtyFiles Service
www.daz3d.com/shop/combat-raiding-rubber-craft-by-third-degree/
---