Cute & Fun Expressions for G3F and G8F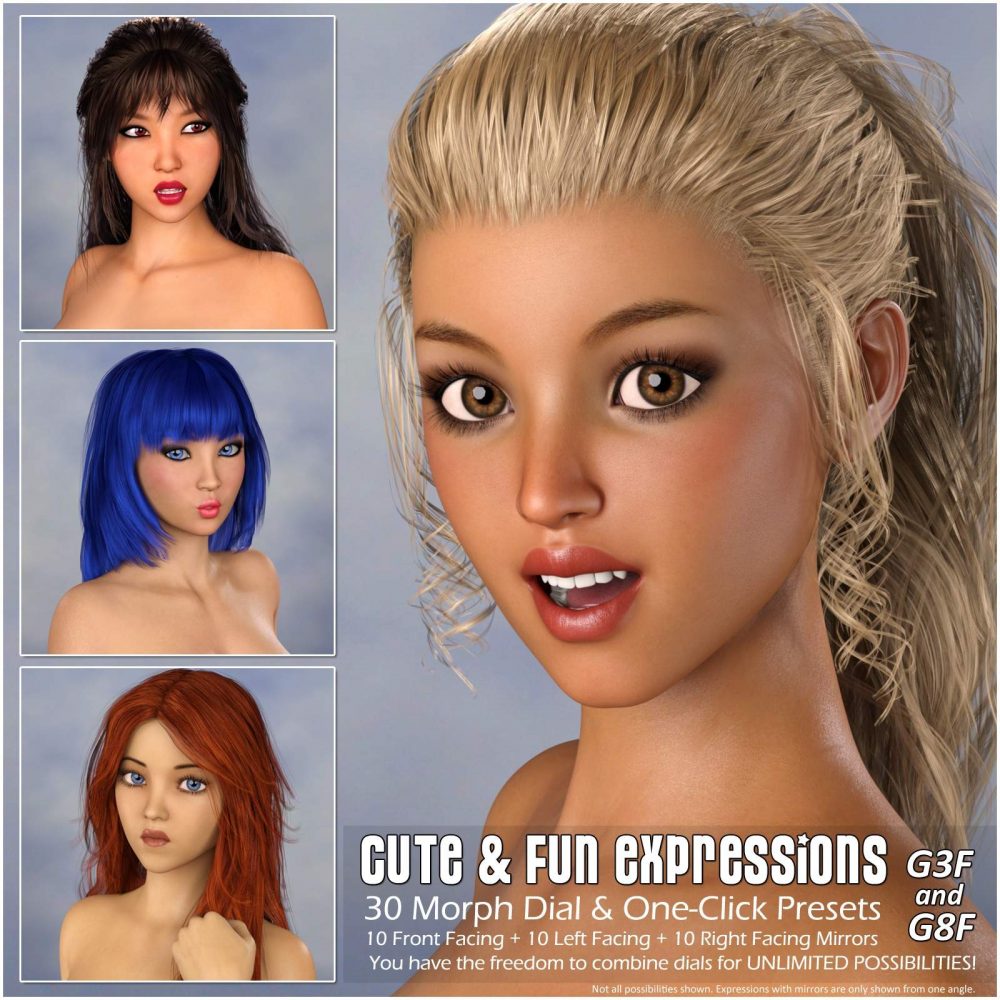 ---
Cute & Fun Expressions for G3F and G8F
This package contains 30 morph dial expressions and one-click presets for both Genesis 3 and Genesis 8 Females.
Are you sick and tired of over-exaggerated expressions that make your Daz character look all crazy? Don't worry. With this new pack, the sliders will give you full control to dial up or down the amount of expression you desire.
In addition, the expression sliders can be combined to create an unlimited variety of your own looks. Another cool thing is that our presets are tied to the sliders. So go ahead and choose a one-click, then dial the slider back if you want. As usual, you can also fine tune the eye positions as you like after the expression is set. You have all the control!
---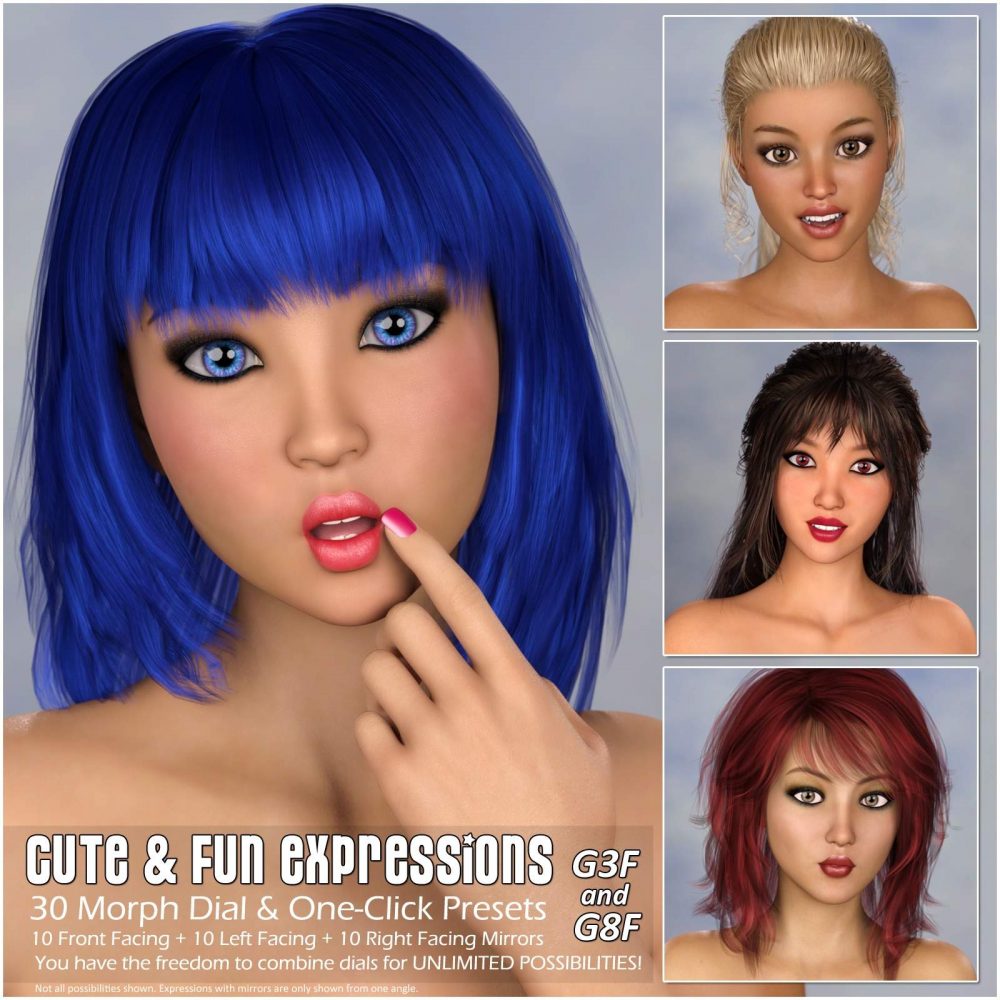 ---