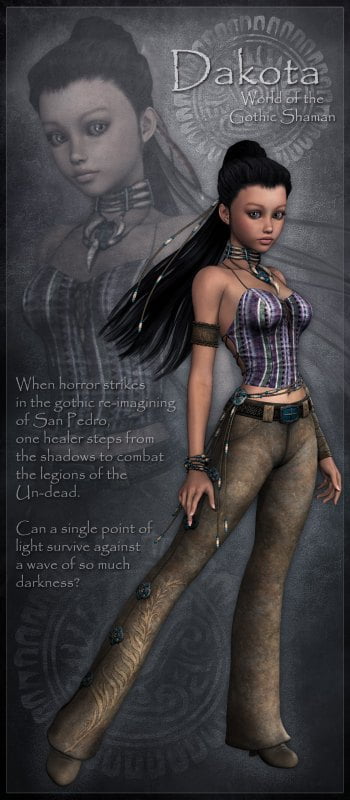 "When darkness descends upon the Gothic re-imagining of the small village of San Pedro, terror consumes the land. But even in this, the darkest hour, the light of a single candle can hold back the tide.
Dakota, a new Gothic Shaman born from the heart of a village possessed. Her heritage and her heart all she has to guide her power. A healer by nature, a warrior by circumstance, open a whole new world of adventure from a new perspective."
Features:
2000×2000 textures and bum/displacement maps
Morphed movement dials for the bead strands and ties of the shirt.
Morph fits include: Breast Sizes 1-4, Waist Narrow, Hip Small, Realistic, Stylized, Voluptuous, Full Figured, Muscular, and Young.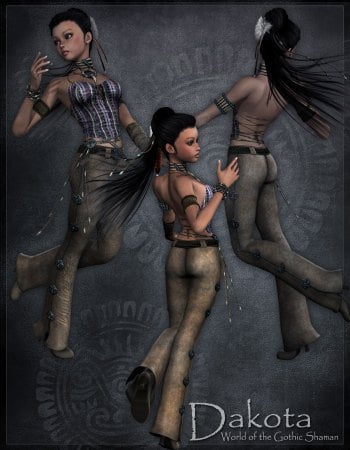 ---