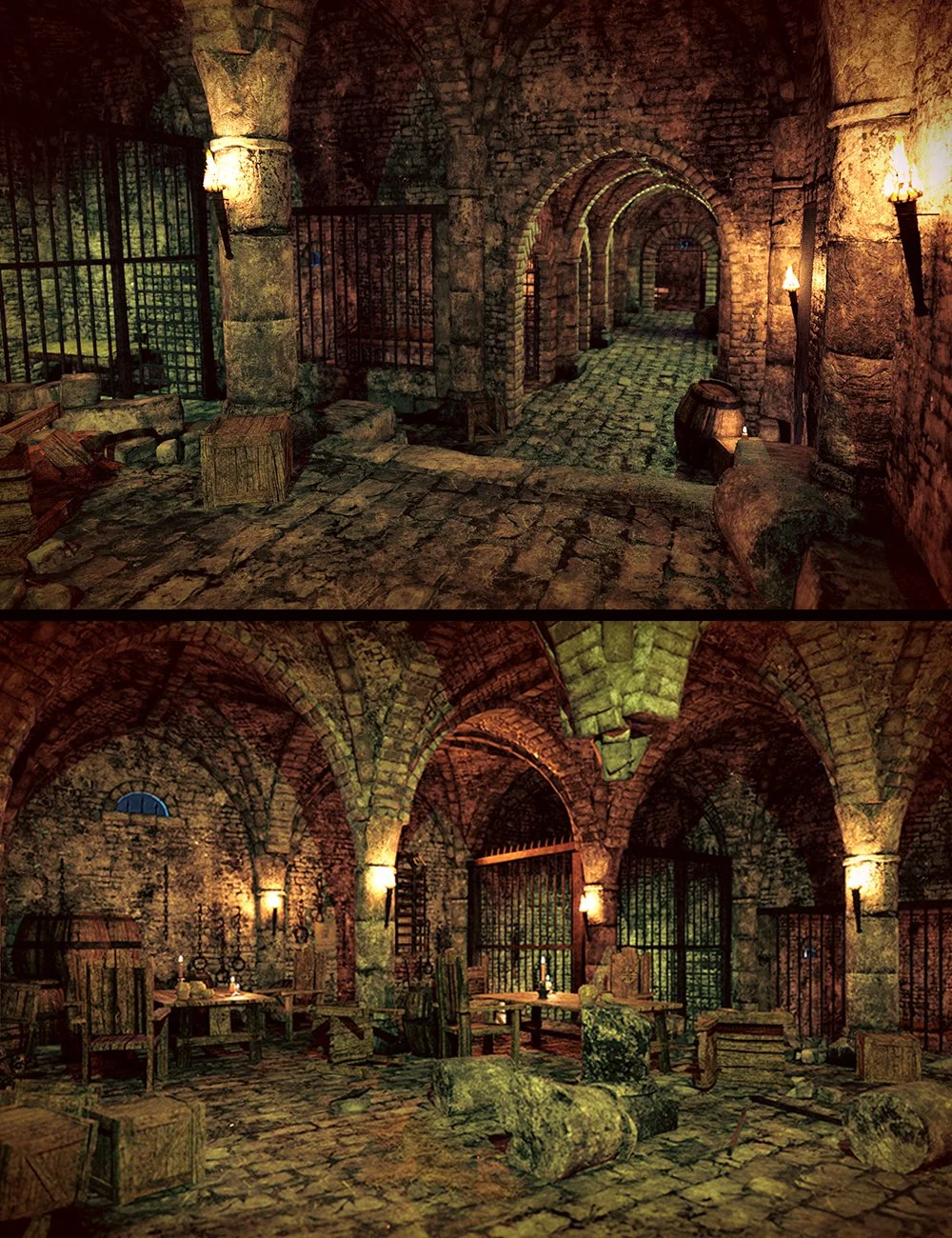 A dark prison is a place full of undead, dark magical creatures, lurking around.
How many secrets are hidden in a dark dungeon?
Dark Age Prison is precisely the dark dungeon scene for you. You will have a medieval fantasy dark prison scene equipped with torture tools, cages, stone corridors, prison cells, etc., including wood tables, chairs, barrels crates, banners, and more.
All the props and materials are set up for Iray. There are lights and camera presets set up and ready to render.
For those who like dark fantasy scenes, the Dark Age Prison is a must-have.
You'll love the dark fantasy video game vibe you get with this set!
Dark Age Prison (.DUF)
Dark Age Prison Preload Scene
Table Chair Group
Props:
DAP Barrel Cover
Barrel Pile
Barrel
Barrels And Crates
Candle 01
Candle 02
Candle 03
Candle Lamp
Chain 01
Chain 02
Chair
Crate 01
Crate Broken
Flag
Half Barrel
Hanging Cage
Pillar 01
Pillar 02
Pillar Piece 01
Pillar Piece 02
Pillar Piece 03
Pots
Prison Bed
Prison
Shackle 01
Shackle 02
Table
Torch
Wanted Note 01
Wanted Note 02
Wooden Shackle
Materials:
Emissive Off
Emissive On
Dark Age Prison All-In-One Material Preset
Textures Include
60 Texture, Bump, Metallic, Normal, Specular, and Transparency maps (4096 x 4096).
Daz Studio Iray Material Presets (.DUF)
---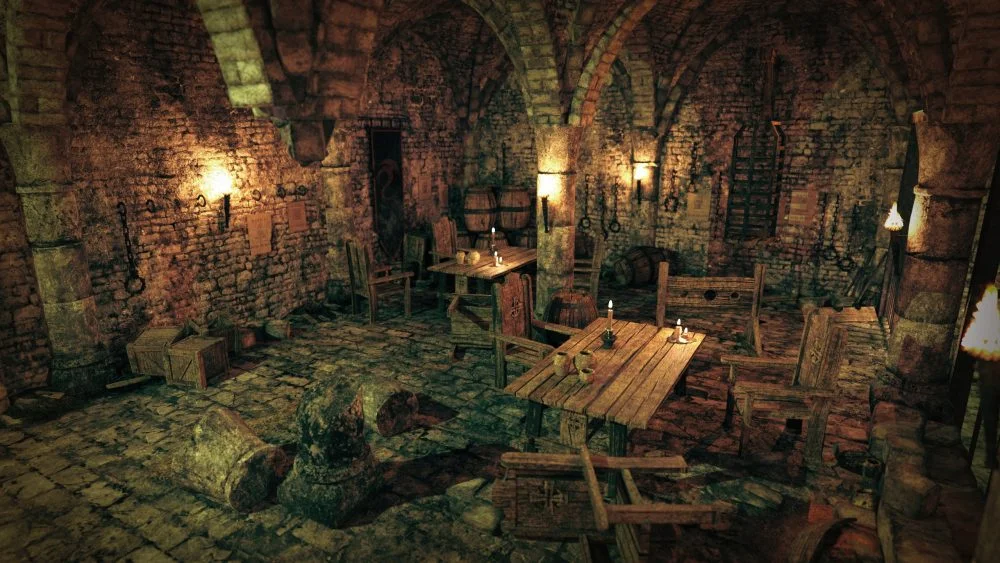 Download from QtyFiles Service
---