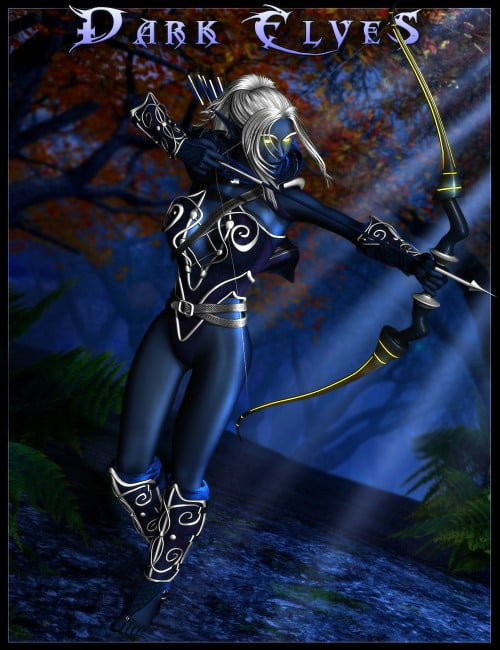 Like shadows in the night, they come… blood-thirsty hunters that are as stealthy as the darkness. Now you can harness their power.
Dark Elves for Genesis includes a fully customized Dark Elf character for Genesis, with six texture options ranging from the dark blue and black Drow, to the lighter skinned Night Elves and Blood Elves of lore (light blue, green, pink, and purple) There are five humanoid eyes, as well as five glowing eye options for your perusal. The eyes will actually glow, but require the Subsurface Shader by Age of Armor.
Additionally, there is a No Ears Morph option, in case you want to use the set without elven ears (also good for situations when using certain hair or head wear).
Also included are conforming Dark Elf eyebrows, with six colors (Blue, Black, White, Green, Red, Purple).

---