Dawn Ultimate Breasts Shapes – Merchant Resource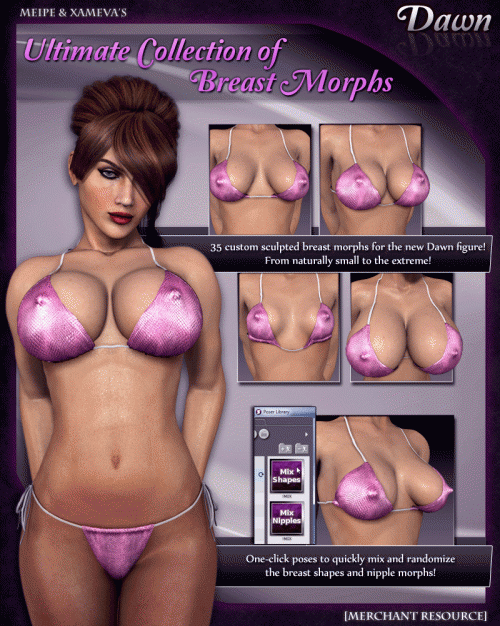 Each morph has been carefully created using real life photo references, and the fantasy shapes were created based on anime characters.
There are also a variety of nipple and areola morphs to create a ton of unique shapes. Use the dials to get the look you want, or use one of the 15 nipple presets to quickly create a new shape.
And last but not least, included are two very useful shape mixer poses, which randomize Dawn's breast morphs for you. One randomizes Dawn's breast shape, and one randomizes the nipple/areola shape! This gives you an endless amount of possibilities and is very fun to try.
Don't forget, this is also a merchant resource! You can create your very own custom breast shape, and then include it in your character package for sale at the store! Offer customers a little extra bonus. 🙂 (Or a big boobed bonus!) **See the ReadMe for Merchant Resource distribution information**
*** This product works in both Poser and DAZ Studio. Separate Poser and DAZ Studio .zips are included. Be sure to download and install the right one that you need! ***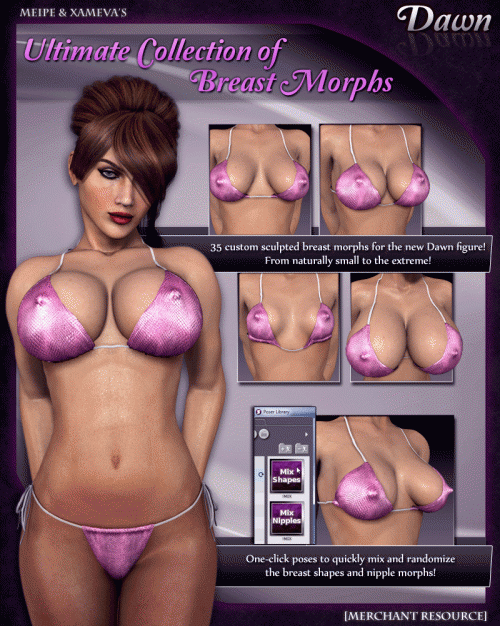 ---