Daz Studio Content Creation Mastery Parts 4 and 5 : Rigging & Morphing Props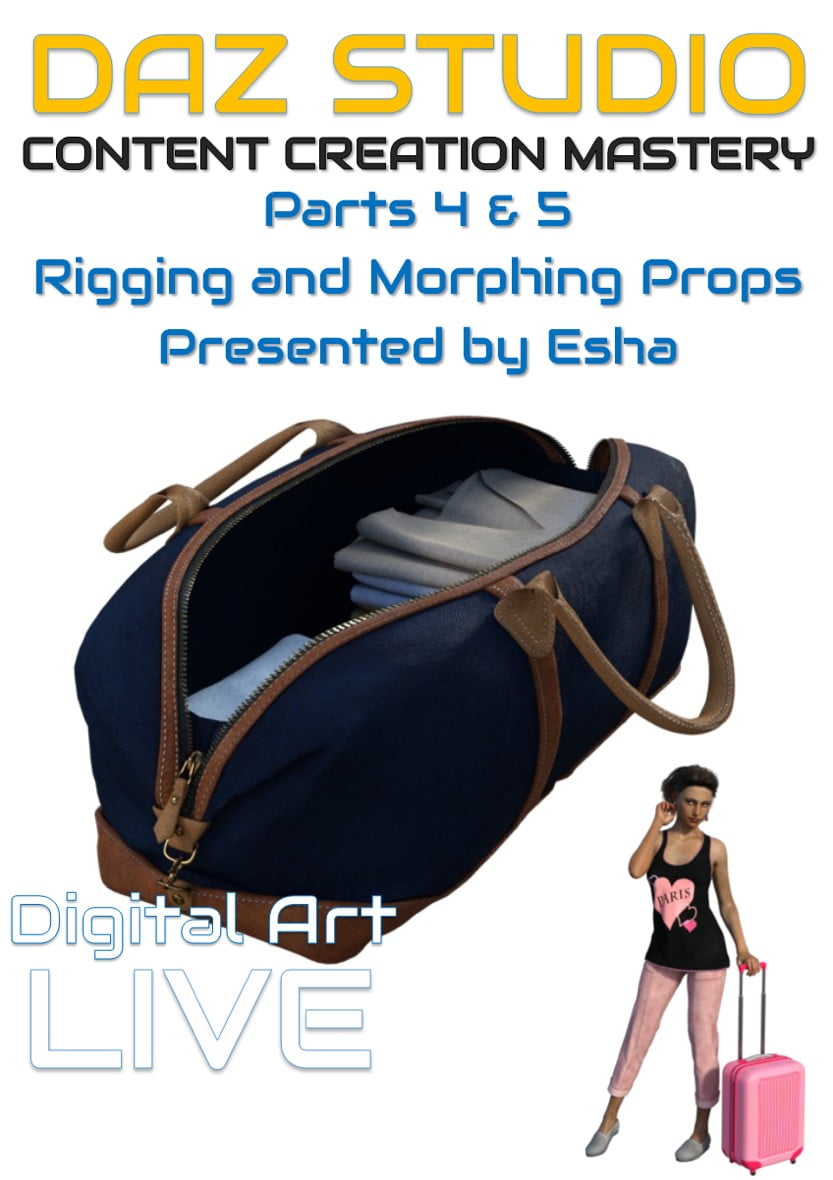 This product is in these bundle "Daz Studio Content Creation Mastery Bundle"
Two modules with over 4 hours of tuition in HD quality recordings from live webinars, recorded from the presenter's own desktop. Sessions include Q&A with the attendees.
This is a complete detailed step by step guide on how to rig and morph props, essential knowledge for DAZ Studio content creators.
This product contains two webinar recordings of approximately 2 hours each.
MODULE 4 – "EXPLORING" : RIGGING A RIGID PROP
Explore the possibilities of rigging.
We'll discuss in which cases a rigged bone structure is preferable to morphs, and we'll look at the various rigging types available in Daz Studio. I'll show you how to rig a prop from scratch and I'll give you an introduction to weight painting. We'll look into ERC in detail – how to link dials together and control them by another dial, and you'll learn how to use keyed ERC for a very precise control over your mesh's features."
MODULE 4 CONTENT : RIGGING STAND ALONE PROPS
– Difference between morphs and rigged movement
– How to rig an item from scratch
– Rigging types
– Introduction to weight painting
– Setting up dependencies (ERC)
– Keyed ERC for precise control
– Rigging
MODULE 5 – "ADAPTING" : MORPHING
When you have your mesh finally in Daz Studio you can also adapt it to your liking – using morphs. In this module we're going to talk about morphs: how they work, how you can use them, and above all how to create them. I'll show you different methods to create morphs and different ways to load them into Daz Studio. I'll also share my methods for dealing with tricky layered parts."
MODULE 5 CONTENT : MORPHING
– Using DS deformers
– Using external software
– Tricks for morphing in ZBrush (masking)
– Adjusting the rigging to the new shape
– Pitfalls
---