Dcort's Natalia 3 Ultra for Poser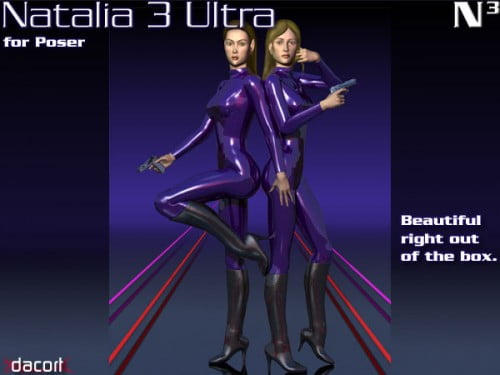 Natalia is a fully self-contained hi-res female figure for Poser 4.x and higher. She has a different look from most other Poser females, and is designed to be beautiful without extensive tweaking.
For version 3, Natalia's torso has been completely reworked and a bunch of new morphs and features have been added. The result is an even smoother and more realistic body, while still retaining the same lovely hourglass shape. The new Natalia can still wear clothing and textures designed for previous versions. The new Natalia can be completely human, or use her optional features to turn her into a beautiful creature of fantasy.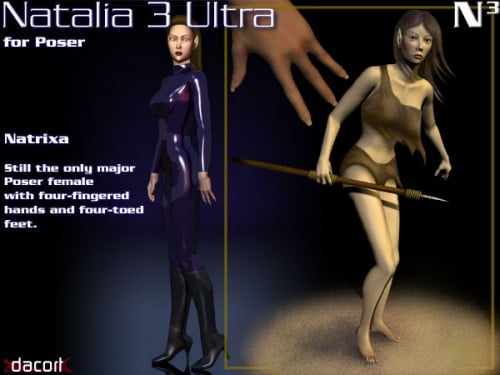 www.animotions.com/store/product.php?productid=766
---