DD PBR Marble Shaders for Iray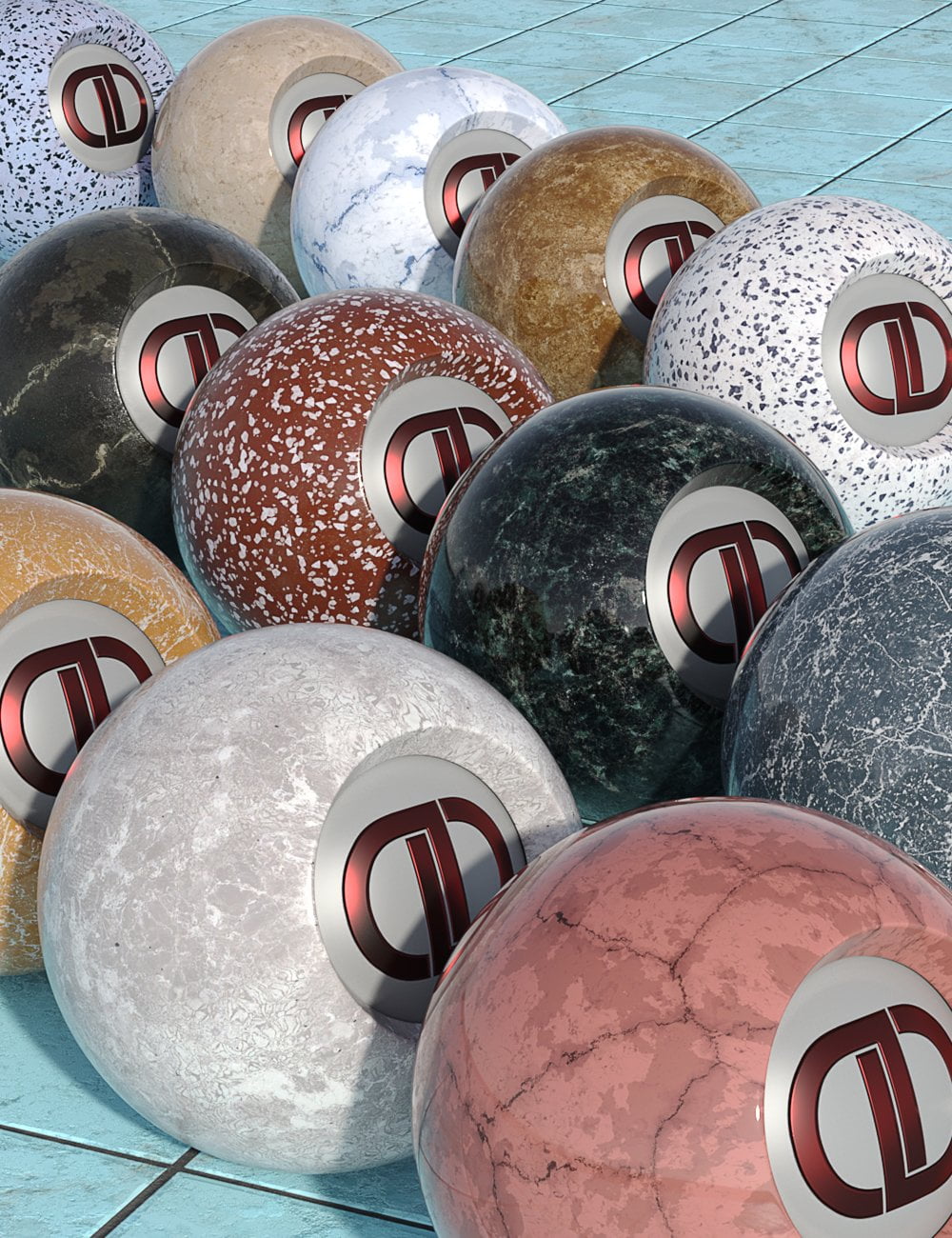 ---
Opulent, timeless, extremely versatile – this is what DD PBR Marble Shaders for Iray is all about.
It features 24 Marble varieties, 10 Terrazzo varieties, 10 Grout patterns, and 16 Grout color presets, plus a myriad of utility presets. This gives you the flexibility to apply the shaders just how you want. We literally have you covered!
Whether you need to render a detailed closeup or apply the shaders to background elements, you will find the perfect solution with this pack. All of the base shaders come in 4K resolution for those beautiful closeups, 2K resolution for mid-ground subjects or small renders, and 1K resolution for out-of-focus or background elements. This means that you can put less strain on your GFX card, saving valuable resources and giving you faster renders so you can spend more time creating your masterpiece.
Looking for a specific Marble finish? Try one of the 3 ready-made Stone Finish presets (polished, fine-honed, and rough-honed) or create your own look with the additional 5 Roughness presets, 5 Normal strength presets, 6 Displacement Level presets, and 4 Displacement SubD level presets.
To make the tiling presets more flexible, DD PBR Marble Shaders for Iray enables you to tile the grout pattern and base shader independently of one another, so you can always get the correct look and scale you need for your renders. There are 25 Tiling presets and 10 Tiling Offset presets in total, making it easy to quickly and effortlessly change up the look of your scene.
Don't lose your marbles using other products. Grab your copy of DD PBR Marble Shaders for Iray. Get creative and get rendering today!
---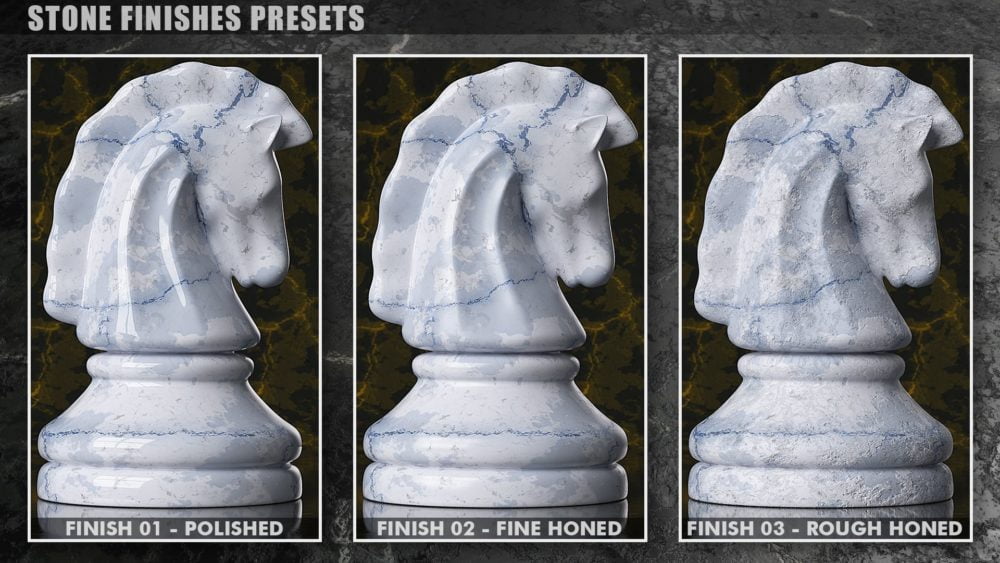 Download from QtyFiles Service
---