DeadAlive – poses for V4 & M4

159 B-Movie style horror poses for Victoria 4 and/or Michael 4.
Collection Includes:
114 poses, plus 45 special utility poses for converting V4 or M4 to body part etc.
10 camera presets to match select poses and backgrounds for quick renders
10 background images, plus 5 bonus backgrounds (1850×1876)
8 hand poses to use with included smart props for V4 and M4
23 face expressions, these are special MOR poses that only set specific expression morphs and will not change (character) morphs already in use
2 morphing props (brain and heart) with 10 smart prop options for right & left hand and head placement, V4 & M4.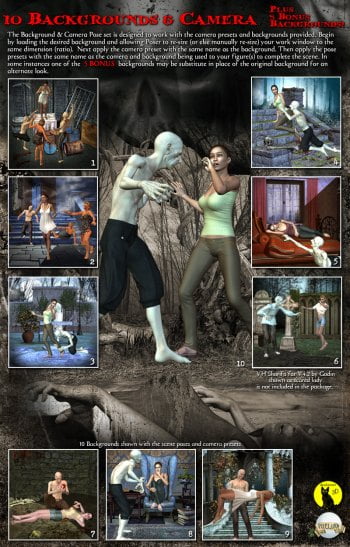 ---