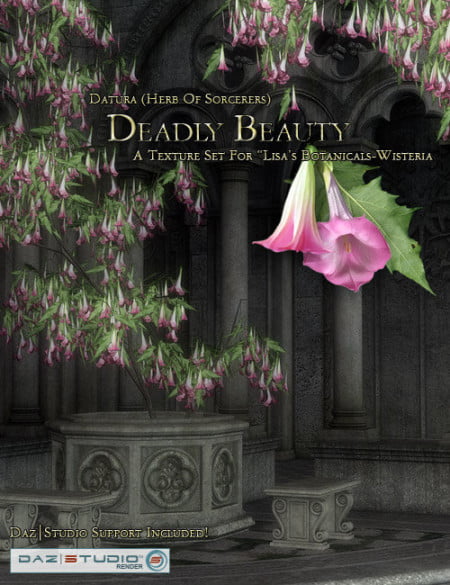 Datura ("herb of the sorcerers") in shades of gold and pink – a beautiful, mystic plant often used for sorcery and to increase supernatural powers.
But be careful! This plant can be as deadly as it is beautiful!
Each color set includes 3 different flowers and 2 different leaves, used together for a large grouping of plants. Optimized for Poser 4, ProPack and DAZ|Studio. DAZ|Studio Materials include detailed displacement maps.
This product requires: Lisa's Botanicals – Wisteria


---