dForce Adora Lace Tops for Genesis 9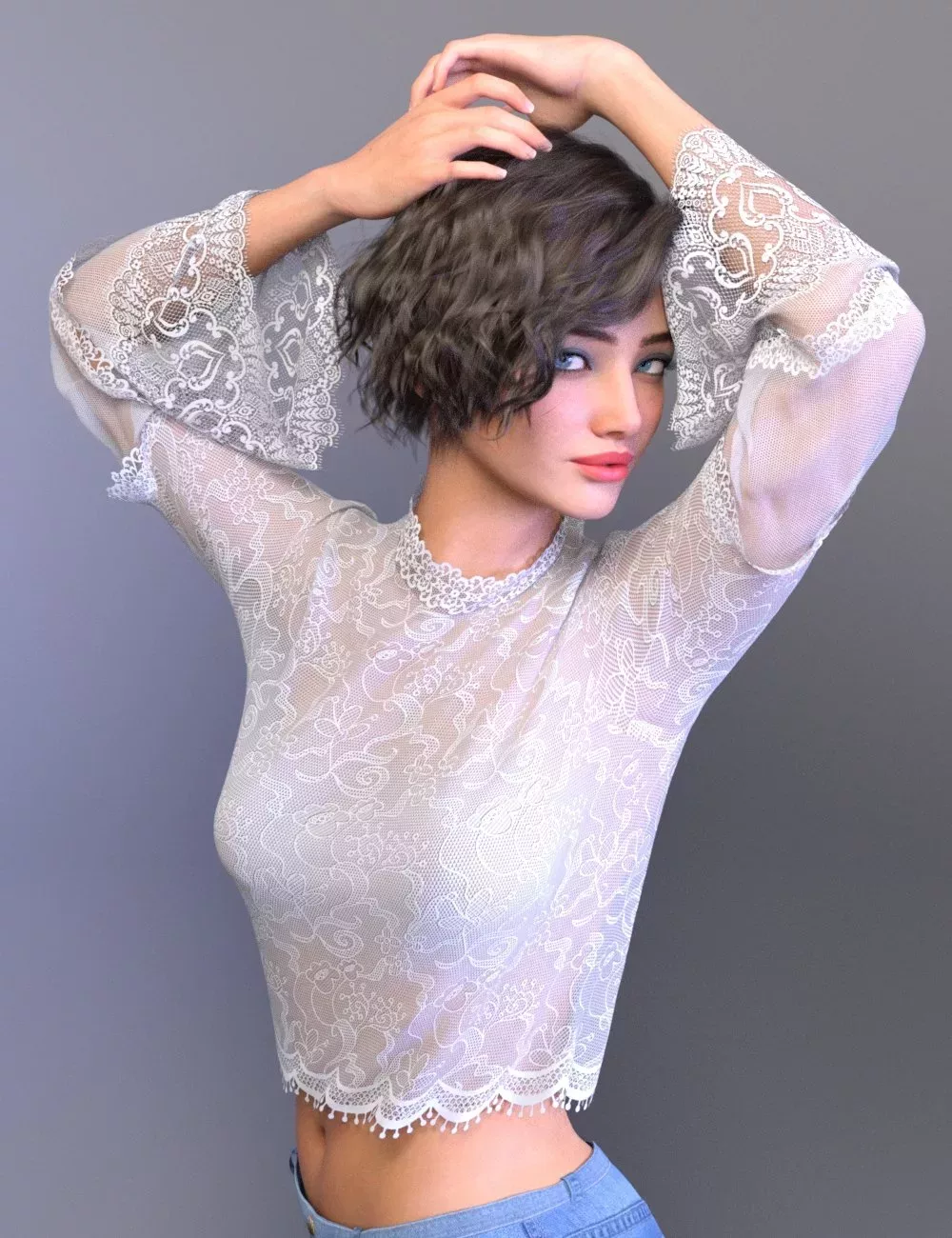 Breeze into summer with these four beautiful lace tops.
Delicate, yet fun and frisky for any type of day wear or night wear. Pair with the added bonus shorts for a full outfit.
The tops come with 2 textures each in white and black.
The denim shorts have 2 textures with a frayed hem and a lace hem.
All pieces are dForced for added realism in the flow of the fabrics. To dress up your characters' jeans or skirts, add Adora Lace Tops to their wardrobes.
dForce Adora Lace Tops for Genesis 9: (.DUF)
Adora Shorts:
Expand All
Adjust Buttocks
Adjust Thighs
Adjust Waist Lower
Adjust Waist Upper
Adora Top 01:
ExpandAll
LoosenButtocks
LoosenCollars
LoosenMidriff
LoosenNeck
LoosenWaistLower
LoosenWaistUpper
Adora Top 02:
ExpandAll
LoosenButtocks
LoosenCollars
LoosenMidriff
LoosenNeck
LoosenWaistLower
LoosenWaistUpper
LoosenWrists
Adora Top 03 Overtop:
ExpandAll
LoosenCollars
LoosenMidriff
LoosenNeck
Loosen Sleeves UpperArm
Loosen Waist Lower
LoosenWaistUpper
Left Breast Adjust
Right Breast Adjust
Adora Top 03 TubeTop:
ExpandAll
LoosenMidriff
LoosenWaistLower
LoosenWaistUpper
Adora Top 04:
ExpandAll
LoosenButtocks
LoosenCollars
LoosenMidriff
LoosenNeck
LoosenWaistLower
LoosenWaistUpper
Materials:
Adora Shorts Frayed
Adora Shorts Lace
Adora Top 01 Black
Adora Top 01 White
Adora Top 02 Black
Adora Top 02 White
Adora Top 03 Black
Adora Top 03 Tube Black
Adora Top 03 Tube White
Adora Top 03 White
Adora Top 04 Black
Adora Top 04 White
Textures Include:
21 Texture, Bump, Normal, and Transparency Maps (4000 x 4000)
Texture Templates available through the Product Library
Daz Studio Iray Material Presets (.DUF)
---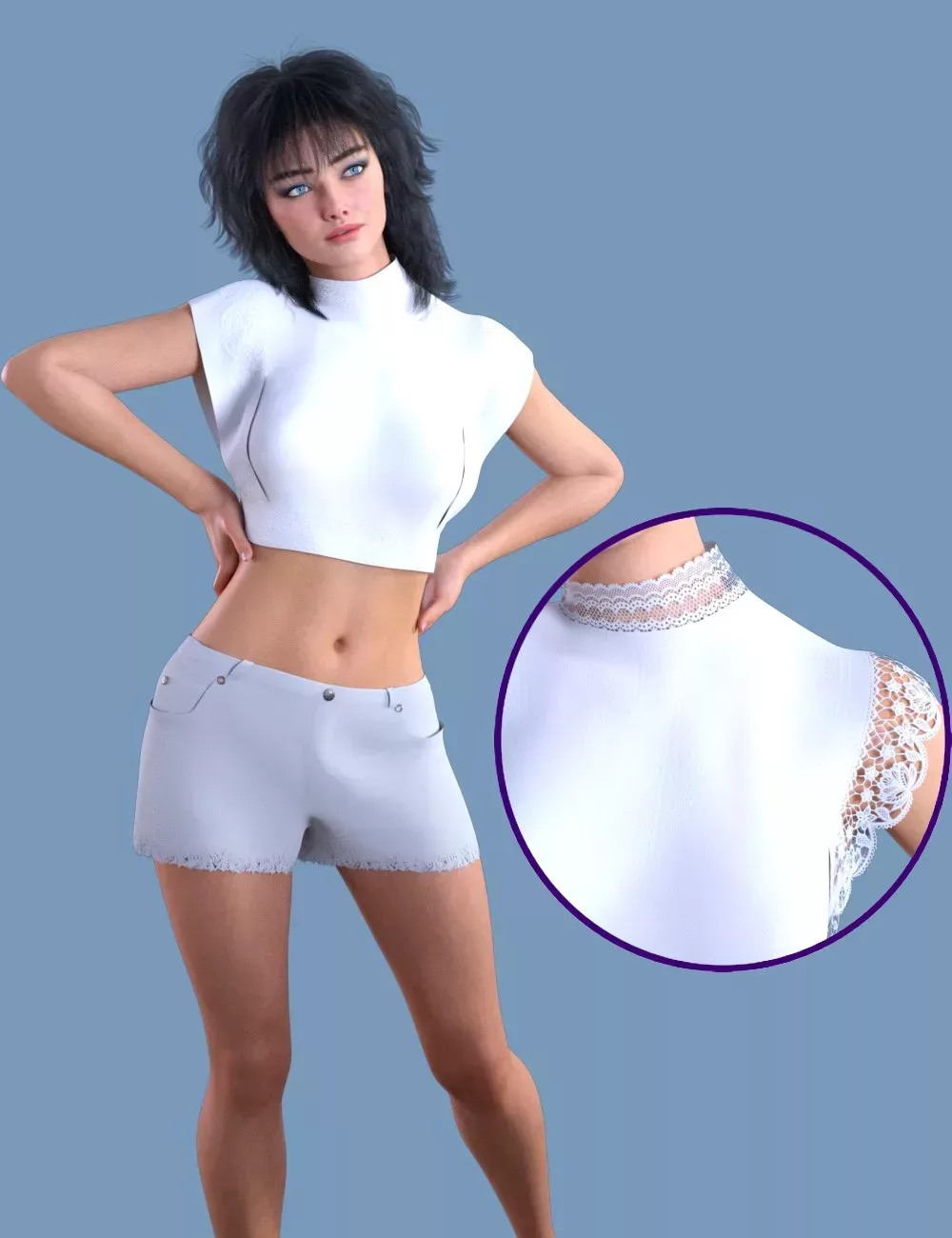 Download from QtyFiles Service
---