dForce Aesthetic Bodysuit For Genesis 9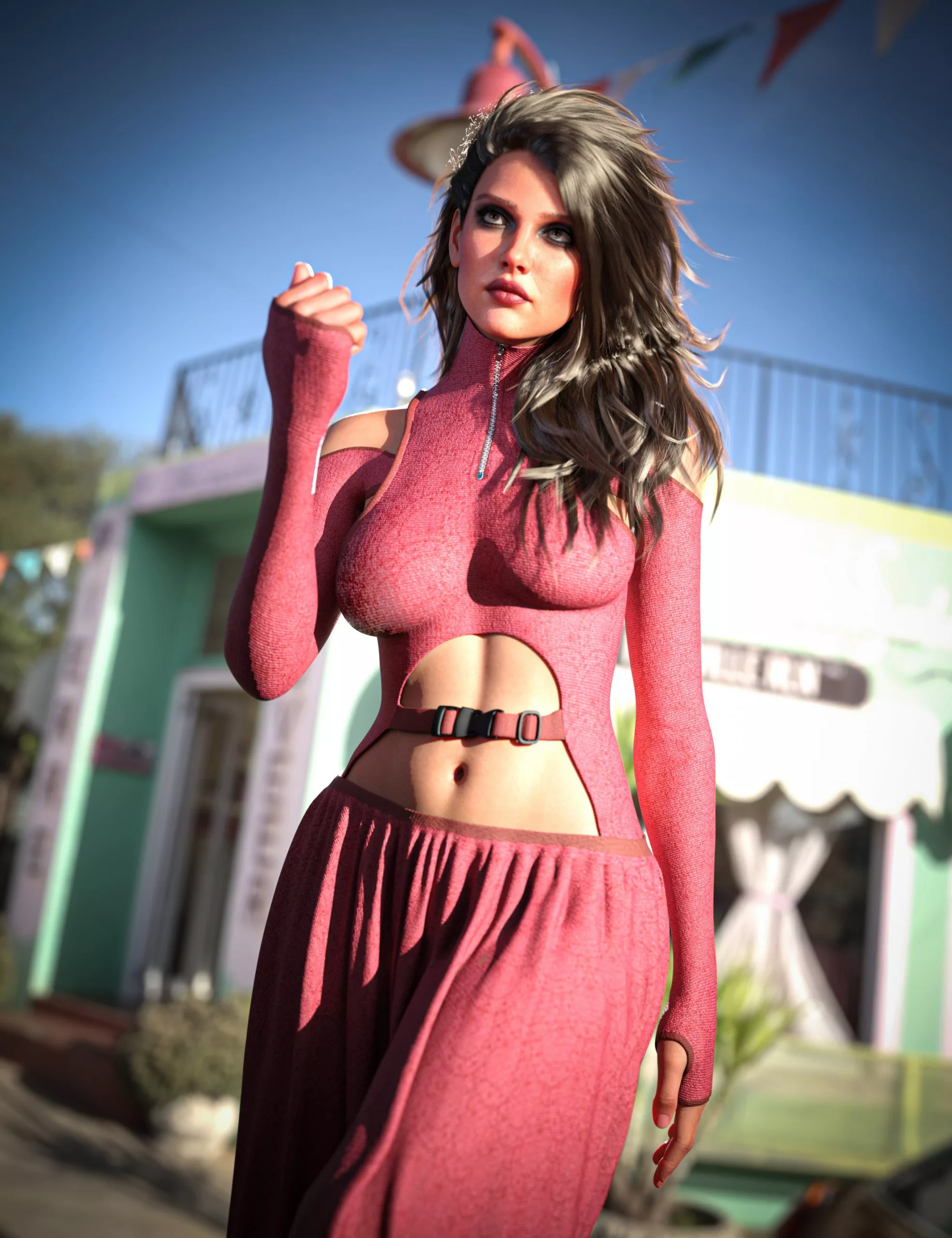 The dForce Aesthetic Bodysuit is a versatile clothing set designed for use with the Genesis 9 in Daz 3D.
This outfit includes 5 unique textures for each of the components, a top, skirt, and sleeves, allowing for a wide range of customization options.
The skirt is a form-fitting pleated skirt with a flattering cut, while the bottoms offer additional coverage and support.
The top complements the overall aesthetic of the outfit, and the sleeves add a finishing touch of sophistication.
Whether you're looking to create a trendy urban look, a futuristic sci-fi vibe, or something in between, the dForce Aesthetic Bodysuit is a versatile and stylish addition to your Daz 3D content library.
dForce Aesthetic Bodysuit For Genesis 9: (.DUF)
AH AB ALL!
AH AB Skirt:
Adj Skirt Back Lower
Adj Skirt Back Middle
Adj Skirt Back Upper
Adj Skirt Front Lower
Adj Skirt Front Middle
Adj Skirt Front Upper
Adj Skirt Side Lower
Adj Skirt Side Middle
Adj Skirt Side Upper
Adj Skirt Waist Back
Adj Skirt Waist Front
Adj Skirt Waist Side
AH AB Sleeves:
Adj Sleeves Back Forward
Adj Sleeves Front Forward
Adj Sleeves Hand Back Lower
Adj Sleeves Hand Back Middle
Adj Sleeves Hand Back Upper
Adj Sleeves Hand Down Lower
Adj Sleeves Hand Down Middle
Adj Sleeves Hand Down Upper
Adj Sleeves Hand Front Lower
Adj Sleeves Hand Front Middle
Adj Sleeves Hand Front Upper
Adj Sleeves Hand Palm Down
Adj Sleeves Hand Palm Side
Adj Sleeves Hand Palm Upper
Adj Sleeves Hand Thumb Side
Adj Sleeves Hand Top Lower
Adj Sleeves Hand Top Middle
Adj Sleeves Hand Top Upper
Adj Sleeves Hand Wrist Down
Adj Sleeves Hand Wrist Upper
Adj Sleeves Shoulder Back
Adj Sleeves Shoulder Front
Adj Sleeves Shoulder Side
Adj Sleeves Underarms Down
Adj Sleeves Wrist Back
Adj Sleeves Wrist Front
AH AB Top:
Adj Top Back Lower
Adj Top Back Middle
Adj Top Back Side Upper
Adj Top Back Upper
Adj Top Chest Down
Adj Top Chest Forward
Adj Top Chest Front
Adj Top Chest Side
Adj Top Chest Up
Adj Top Front Middle
Adj Top Front Upper
Adj Top Neck Back
Adj Top Neck Front
Adj Top Neck Side
Adj Top Shoulder Side
Adj Top Shoulder Up
Adj Top Side Lower
Adj Top Side Middle
Adj Top Side Upper
Adj Top Upper Chest Side
Adj Top Waist Front
Adj Top Waist Side
Supported Shapes:
Base Feminine
Base Masculine
Ally 9
Angela 9
Josie 9
Joan 9
Julia 9
Kala 9
Kiri 9
Minerva 9
Pixie 9
Ivar 9
Genghis Khan 9
Michael 9
Nikolai 9
Thimor 9
Emaciated
Fitness Details
Fitness Mass
Heavy
Lithe
Muscular Details
Older
Thin
Tone
Mass Body
Mass Feet
Pear Figure
Voluptuous
Portly
Stocky
Proportion Height
Proportion Larger
Proportion Smaller
Breasts Cleavage
Breasts Diameter
Breasts Downward Slope
Breasts Fullness Upper
Breasts Gone
Breasts Large
Breasts Large High
Breasts Natural
Breasts Perk Side
Breasts Shape 01
Breasts Shape 02
Breasts Shape 03
Breasts Shape 04
Breasts Shape 05
Breasts Shape 06
Breasts sides Depth
Breasts Small
Collarbone Detail
Nipples Areolae Depth Feminine
Nipples Areolae Diameter Feminine
Nipples Diameter Feminine
Nipples Feminine HD3
Nipples Tips Feminine Large HD3
Pectorals Cleavage
Pectorals Height
Pectorals Diameter
Ribcage Arched
Ribcage Pointed
Ribcage Size
Sternum Depth
Sternum Height
Sternum Width
Other Shapes may be supported in Daz Studio by Auto-follow
H.Materials:
AH AB Tex 09 Black Cement
AH AB Tex 10 Red
AH AB Tex 11 Black
AH AB Tex 12 Green1
AH AB Tex 13 Violet
Materials:
AH AB Skirt 09 Black Cement
AH AB Skirt 10 Red
AH AB Skirt 11 Black
AH AB Skirt 12 Green1
AH AB Skirt 13 Violet
AH AB Sleeves 09 Black Cement
AH AB Sleeves 10 Red
AH AB Sleeves 11 Black
AH AB Sleeves 12 Green1
AH AB Sleeves 13 Violet
AH AB Top 09 Black Cement
AH AB Top 10 Red
AH AB Top 11 Black
AH AB Top 12 Green1
AH AB Top 13 Violet
Textures Include:
63 Texture, Bump, Normal, Roughness, and Transparency Maps (4096 x 4096)
Daz Studio Iray Material Presets (.DUF)
---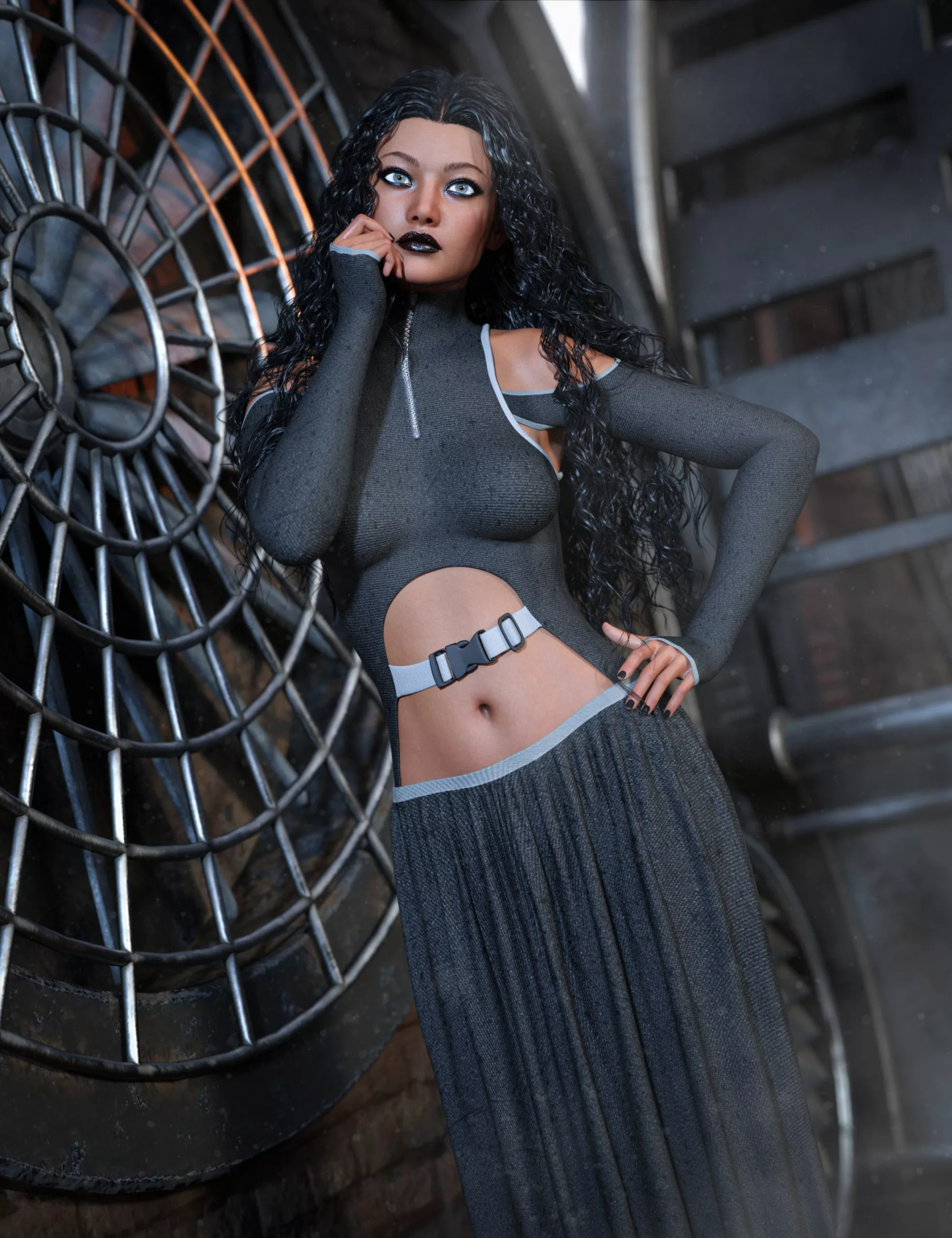 Download from QtyFiles Service
---