dforce – Autumn Witch Genesis 8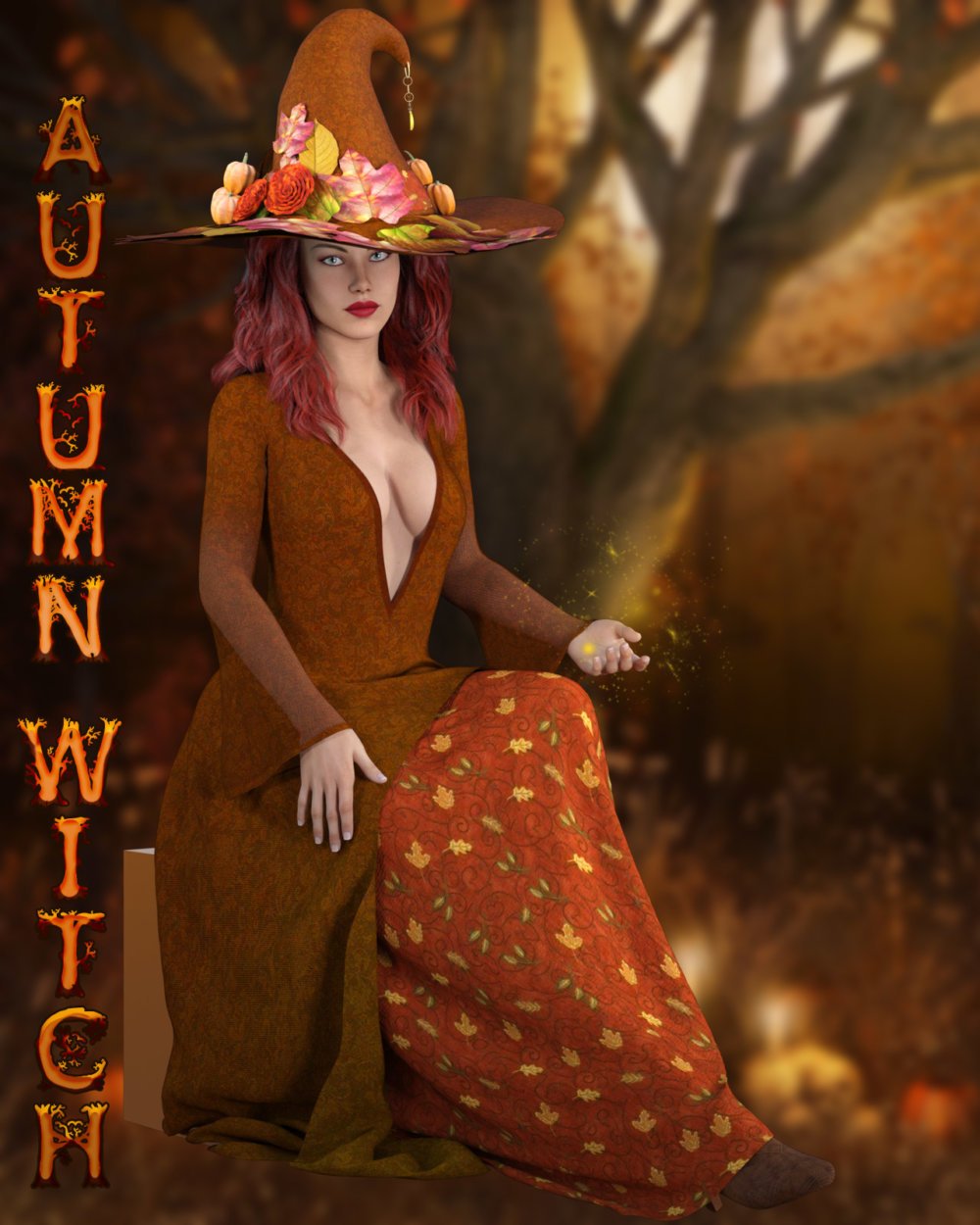 ---
Description
Editorial
Promo Credits
Gallery
More Items
Free Stuff
Reviews (0)
Get ready for some bewitching fun in this Autumn inspired witches outfit for Genesis 8. dforce is Required for the dress.
Autumn Witch includes:
Dress for Genesis 8
Hat for Genesis 8
Boots for Genesis 8
Detailed Textures
Bump and Transparency Maps
Materials:
5 Iray Materials for the Dress
5 Iray Materials for the Hat
5 Iray Materials for the Boots
1 Hide Hat Foliage Setting
4 dforce settings for different simulation options
1 foot Pose for use with the Boots
Dress Morphs:
CTRLBreastsImplants
CTRLBreastsNatural
ExpandAll
ExpandArms
ExpandLowerSkirt
ExpandOverskirt
FBM Karyssa 8 Body
FBM Kaylee 8 Body
FBM Mika 8 Body
FBMAiko8
FBMAlexandra8
FBMCharlotte8
FBMFitnessDetails
FBMFitnessSize
FBMGirl8
FBMLatonya8
FBMMonique8
FBMOlympia8
FBMPenny8
FBMThin
FBMVictoria8
FBMVoluptuous
FBMZelara8
FlareSleeveBottom
LessOpen
LoosenBreasts
LoosenHips
LoosenThighs
MoveBack
MoveFront
OpenLeft
OpenRight
PBMBreastsCleavage
PBMBreastsDiameter
PBMBreastsDownwardSlope
PBMBreastsGone
PBMBreastsHeavy
PBMBreastsImplantsL
PBMBreastsImplantsR
PBMBreastsNaturalL
PBMBreastsNaturalR
PBMBreastsPerkSide
PBMBreastsShape01
PBMBreastsShape02
PBMBreastsShape03
PBMBreastsShape04
PBMBreastsShape05
PBMBreastsShape06
PBMBreastsShape07
PBMBreastsShape08
PBMBreastsSize
PBMBreastsSmall
PBMBreastsUnderCurve
PBMBreastsUpwardSlope
PBMGlutesSize
PBMHipSize
Boot Morphs:
FBM Karyssa 8 Body
FBM Kaylee 8 Body
FBMAiko8
FBMAlexandra8
FBMCharlotte8
FBMExpandAll
FBMFitnessDetails
FBMGirl8
FBMLatonya8
FBMMonique8
FBMOlympia8
FBMPenny8
FBMThin
FBMVictoria8
FBMVoluptuous
FBMZelara8
LoosenFeet
Hat Morphs:
AdjustBack
AdjustFront
AdjustLeft
AdjustRight
The hat is a prop,when adding it to your scene drag and drop it onto the figure so that it will properly parent.
Dforce is required for the dress for best results. You may be able to use the dress effectively in very simple standing poses by using the included adjustment morphs but it is recommended for dforce only. Foot Pose must be applied to the figure to get the best results from the shoes. If you do not use the foot pose some undesirable deformations may occur. Should you get pokethrough with the overskirt after your simulation please follow these steps.
1. Run your simulation.
2. Once the simulation is finished fix the pokes with the expand morphs.
3. Redo the simulation.
In most cases this should not be necessary as the adjustment morphs alone should fix any pokes except in complex poses.
In many cases you may need to adjust the position of the foot to account for simulation issues when simulating over the shoes. When using the Flare Sleeve bottom Morph you should apply this at frame one of your simulation.
Dress loads with dforce settings already applied. You can adapt them to your liking by changing them in the surfaces tab or use one of the included presets. Other body Morphs will work using autofollow technology. Smoothing can be increased to improve the look of autofollow on more extreme body shapes. Some adjustment may be necessary in extreme poses or with extreme body shapes. Adjustment morphs are included to help with these situations as well as with posing. Autofollow morph results vary.
---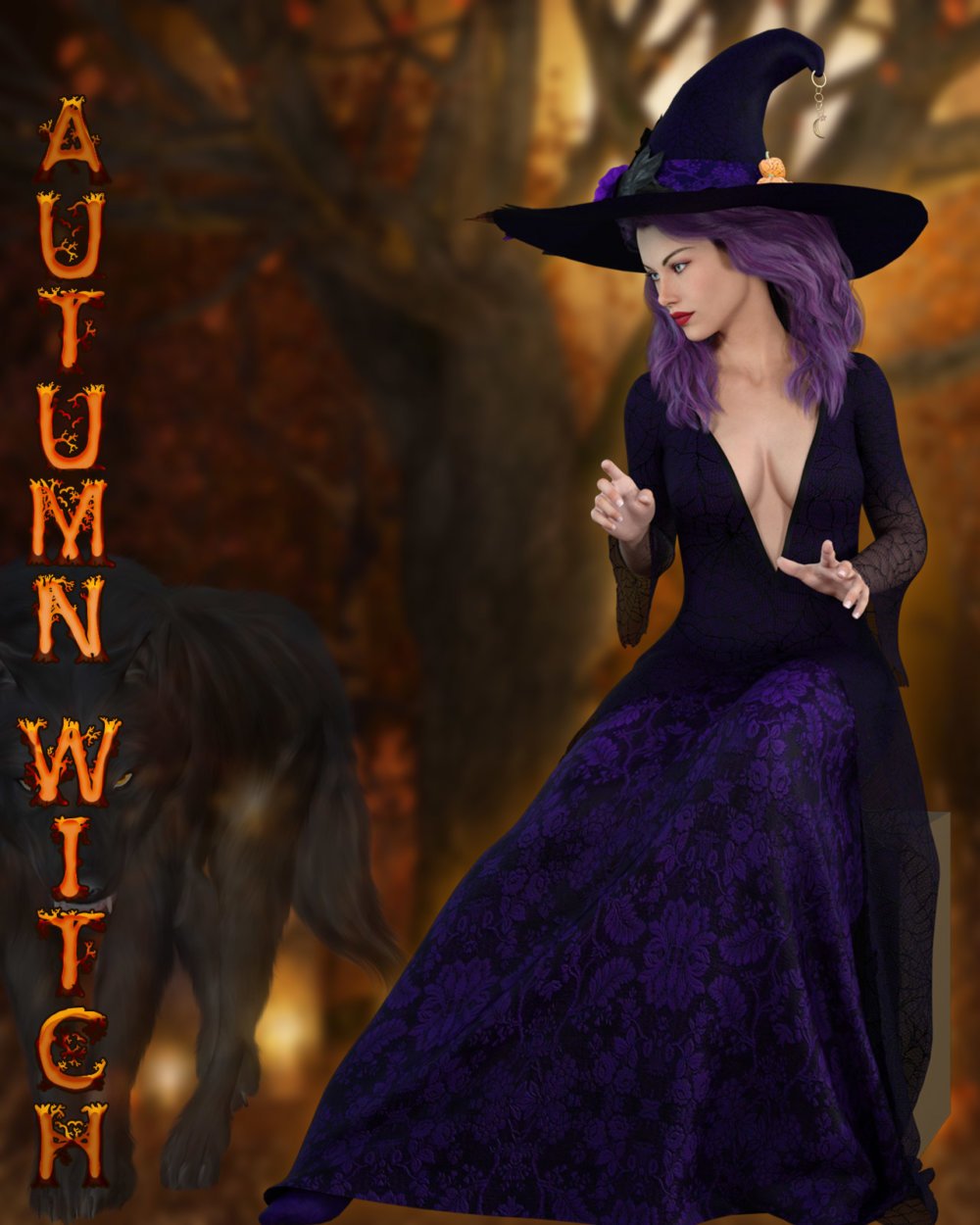 GRATEFUL MEMBERS






---