dforce - Butteryfly Shirt - Genesis 8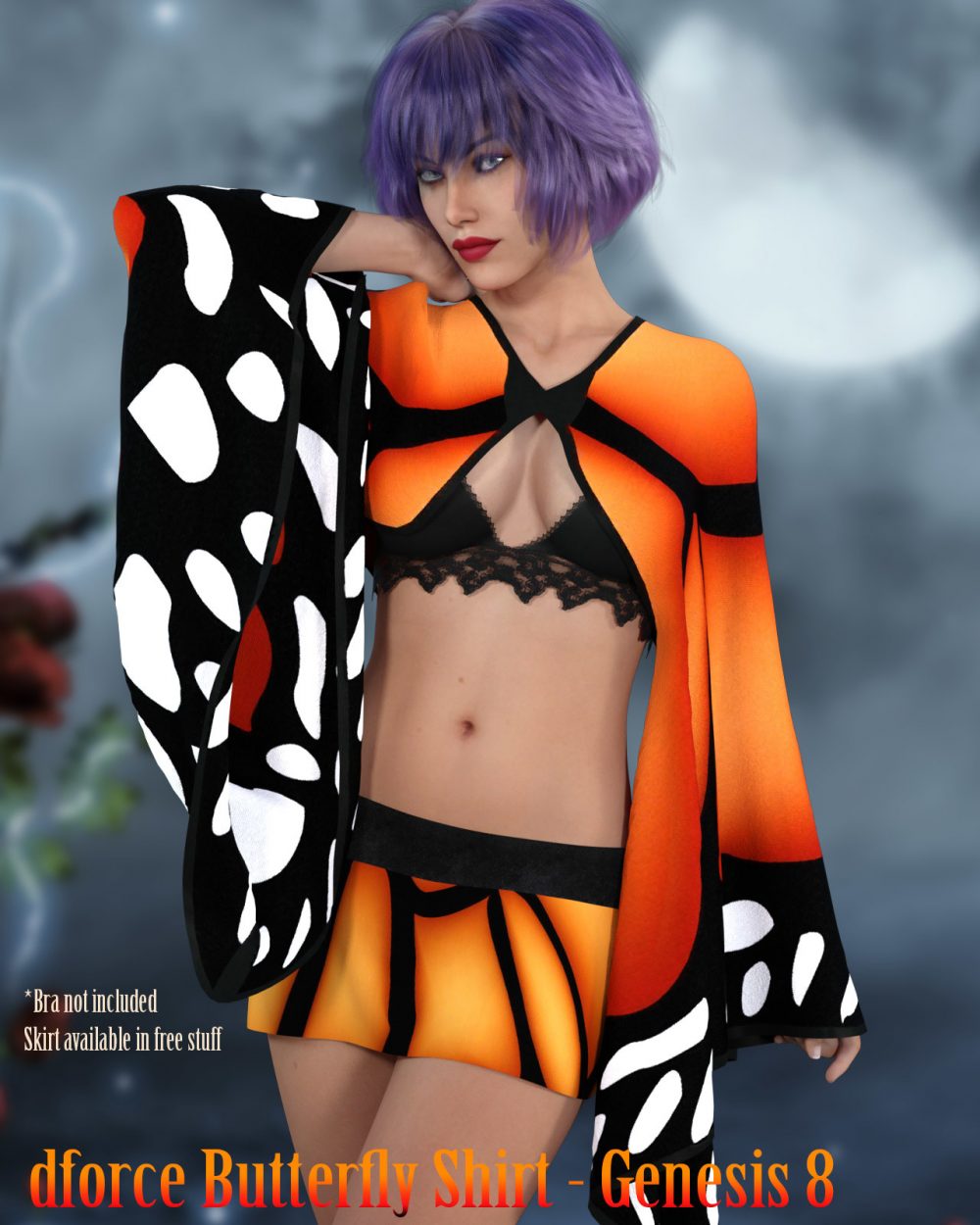 Take flight in this beautiful fantasy shirt inspired by nature. fluttering sleeves painted in the colors of nature will pair beautiful with any jeans or skirt. This shirt requires dforce.
*Bra and Skirt not included. Skirt can be downloaded from my freestuff here on Renderosity.
Shirt for Genesis 8
Detailed Textures
Bump and Transparency Maps
Materials:
10 Iray Materials for the Dress
2 dforce settings for different simulation options
Shirt Morphs:
AdjustOverBra
AdjustBreasts
CTRLBreastsImplants
CTRLBreastsNatural
FBM Karyssa 8 Body
FBM Kaylee 8 Body
FBM Mika 8 Body
FBMAiko8
FBMCharlotte8
FBMEva8
FBMExpandAll
FBMFitnessDetails
FBMFitnessSize
FBMGirl8
FBMLatonya8
FBMMonique8
FBMOlympia8
FBMPenny8
FBMThin
FBMVictoria8
FBMVoluptuous
FBMZelara8
OffShoulders
PBMBreastsCleavage
PBMBreastsDiameter
PBMBreastsDownwardSlope
PBMBreastsGone
PBMBreastsHeavy
PBMBreastsImplantsL
PBMBreastsImplantsR
PBMBreastsNaturalL
PBMBreastsNaturalR
PBMBreastsPerkSide
PBMBreastsShape01
PBMBreastsShape02
PBMBreastsShape03
PBMBreastsShape04
PBMBreastsShape05
PBMBreastsShape06
PBMBreastsShape07
PBMBreastsShape08
PBMBreastsSize
PBMBreastsSmall
PBMBreastsUnderCurve
PBMBreastsUpwardSlope
---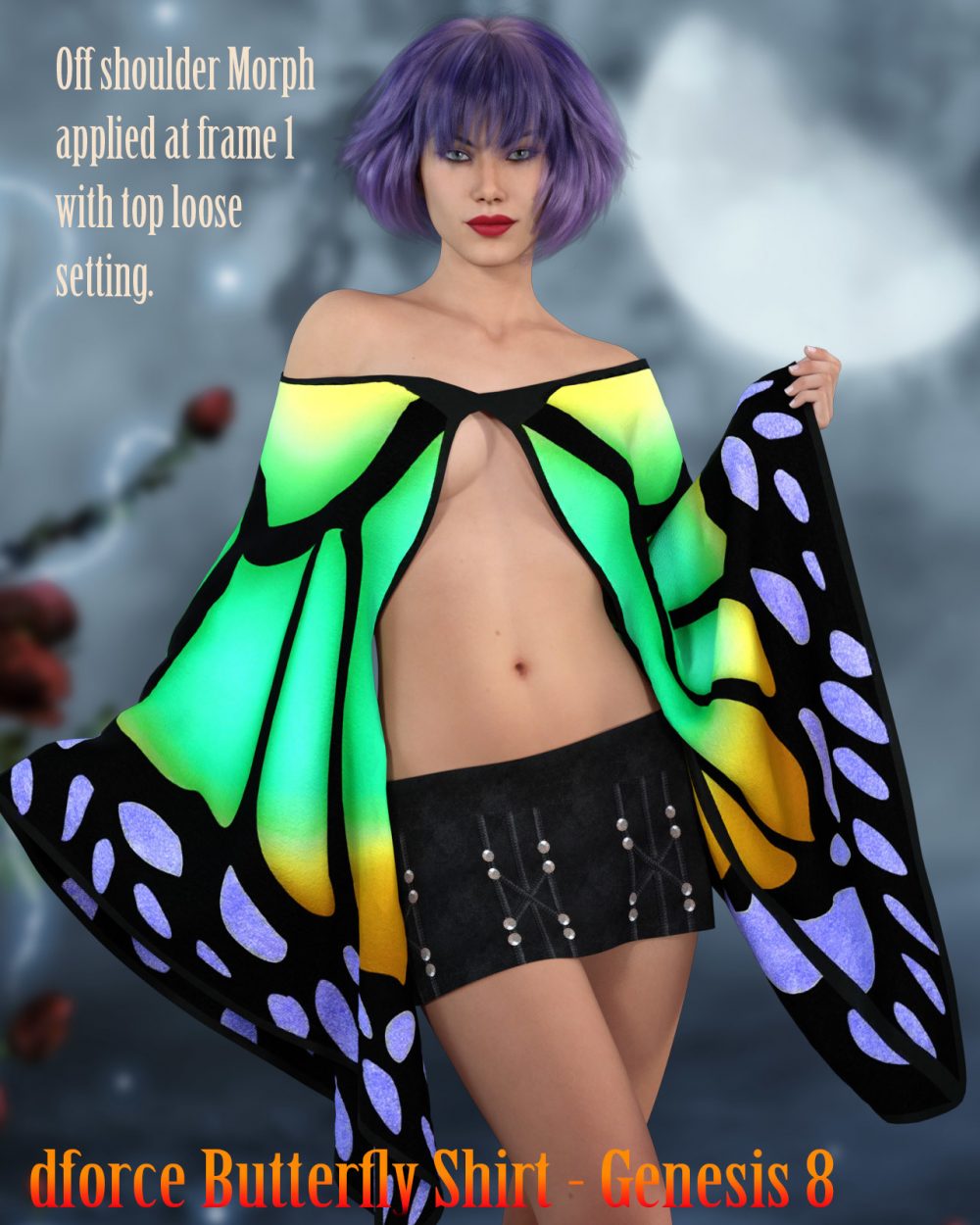 Download from QtyFiles Service
---