dForce Collection 02 - Winter Dress & Cape for Genesis 8 Female(s)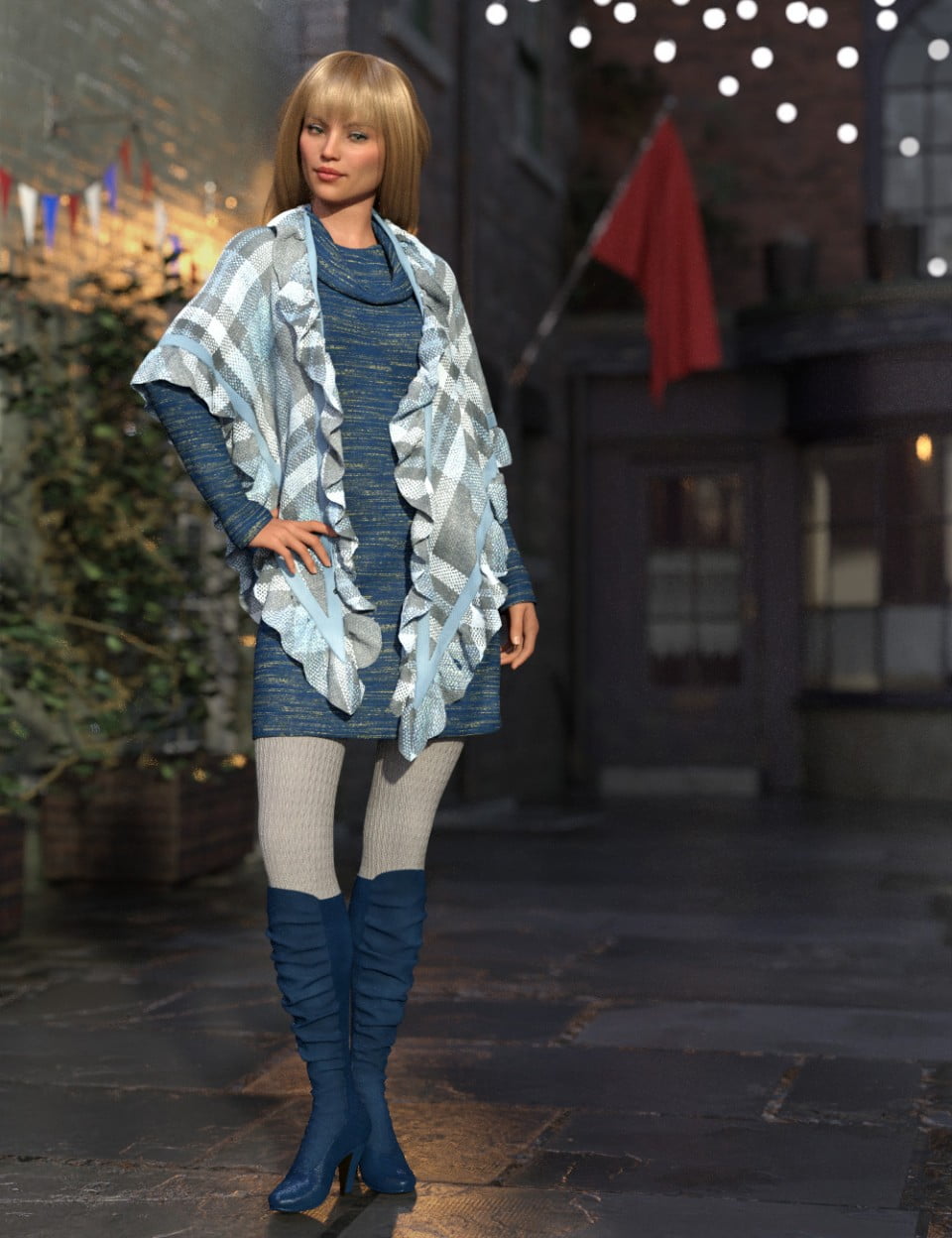 ---
dForce Collection 02 – Winter Dress & Cape for Genesis 8 Female(s)
This set is the second in a series of clothing collections with dForce support. Use the full outfit or only parts of it – this set is made for kitbashing!
This knitted dress with warm tights, cute boots, and a ruffled cape will be perfect for your winter scenes. It will also look great in close-ups which makes it ideal for your portrait renders.
Tights and boots are fully rigged and don't need dForce. I recommend running a dForce simulation on the dress for a natural look, but it is fully rigged and features a poseable skirt, so it might also be used without dForce. The cape, however, will need a dForce simulation to look good.
Cape and dress can be used at base resolution or as HD items. The cape also features helper morphs
The included PDF User Guide explains how to select single items for simulation. For your convenience the set also includes presets to freeze and un-freeze the simulation.
All items come with two textures, one features a wintery color scheme and the second one has a delicate romantic theme. Utility presets allow you to switch off the collar on the dress and the ruffles on the cape for more versatility.
This product includes:
1 DSON Core Installer
---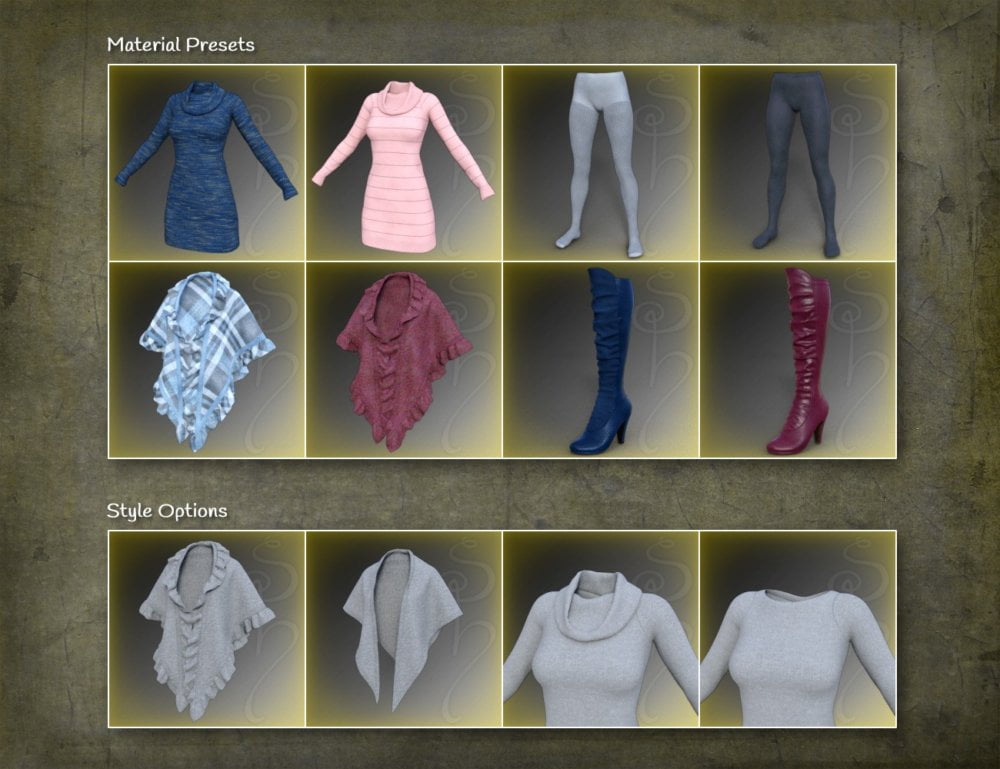 Download from QtyFiles Service
---