dForce EF Dangerous Beauty Outfit for Genesis 8 and 8.1 Females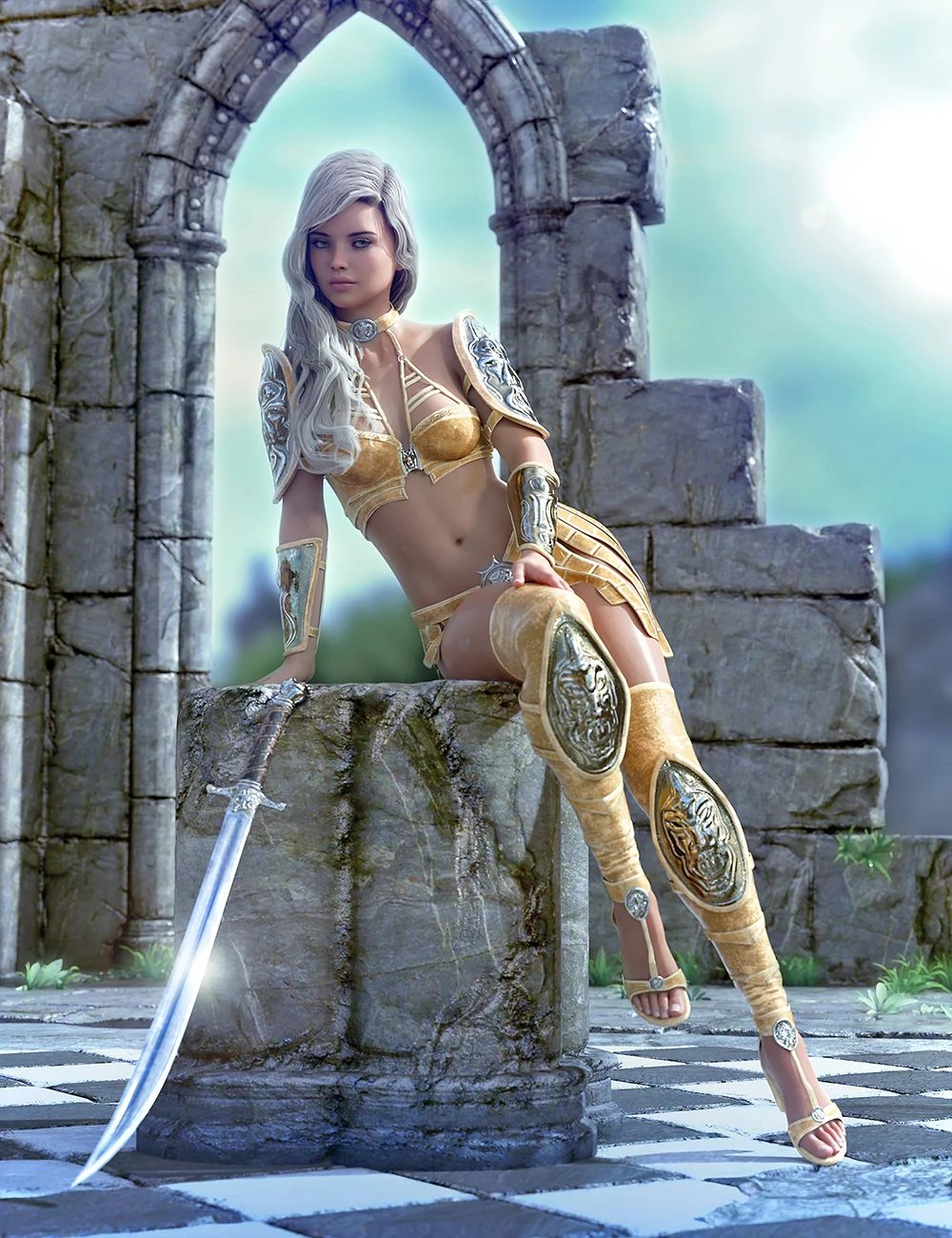 ---
dForce EF Dangerous Beauty Outfit for Genesis 8 and 8.1 Females
A dazzling beauty is ready for battle! She is going to shine!
This warrior outfit is designed for Genesis 8 and Genesis 8.1 Females. It consists of some highly authentic historical armor elements (like pauldrons, greaves, and vambraces) with a hefty addition of fantasy and elegance.
Each piece of the outfit has been carefully crafted to guarantee the most stunning effect. All the wearable items are high-quality meshes that come with the adjustment morphs.
The outfit also includes a stylish sword that automatically loads into the right or left hand of your heroine.
All the wearable articles are conforming clothes, however, the special feature of this outfit is the dForce Skirt. It is made of 26 individual strips. The dForce simulation puts each strip in a unique position depending on the pose of the female. In addition, each strip has its own bone structure. After dForce simulation, you can adjust the strips according to your artistic vision using the Active Pose Tool and Rotate Tool.
---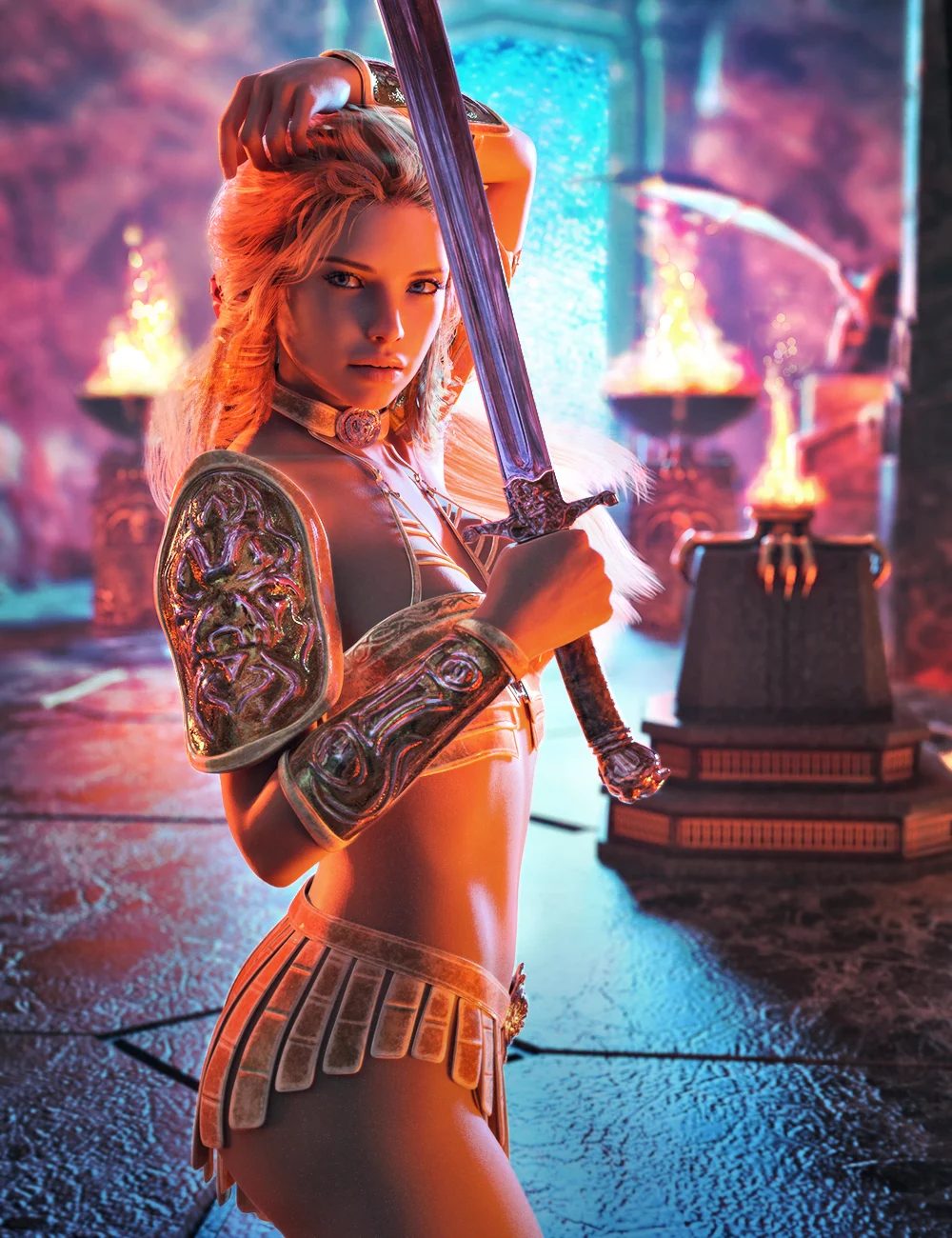 ---