dForce High Priestess Bikini for Genesis 8 and 8.1 Females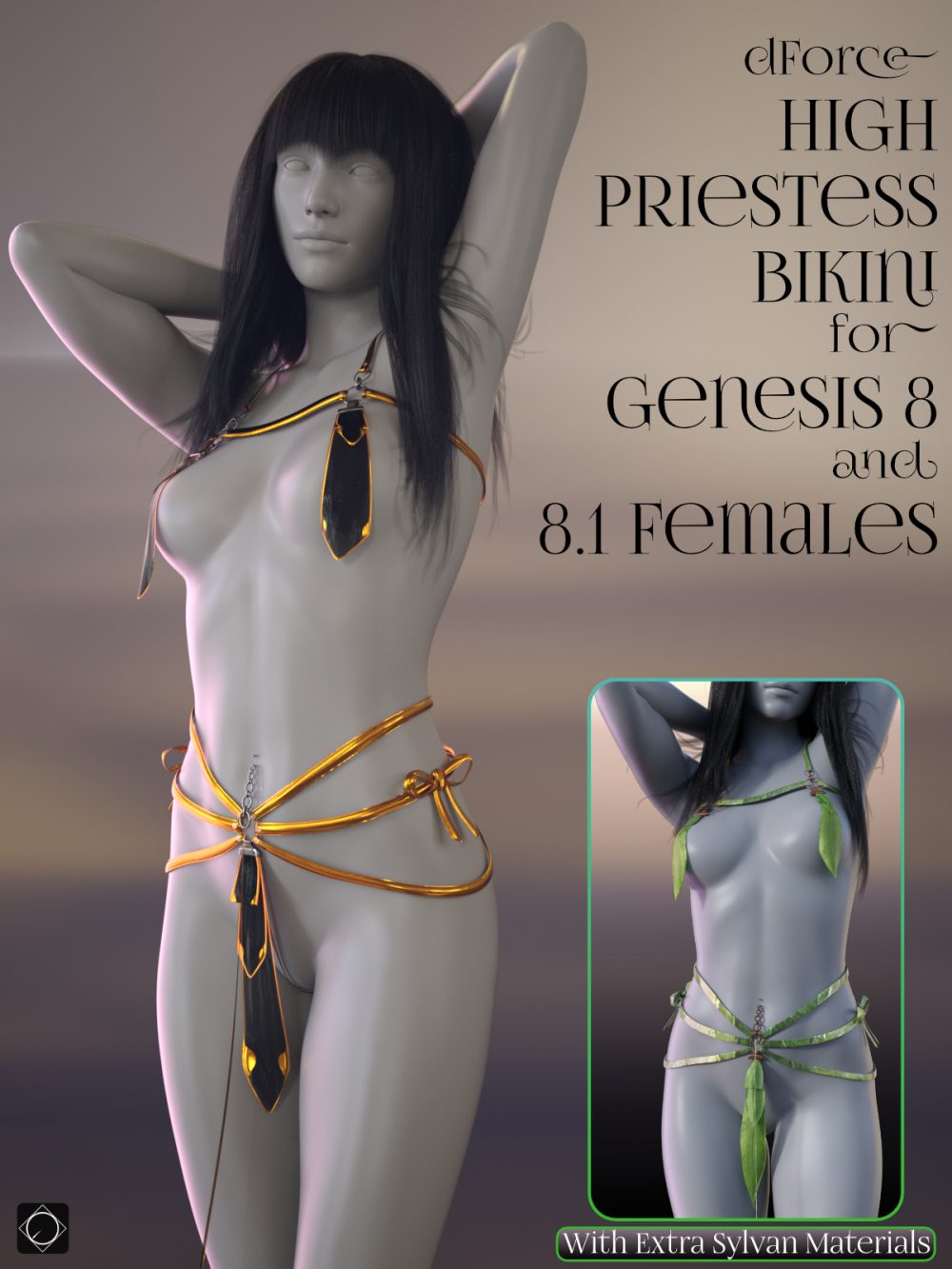 ---
dForce High Priestess Bikini for Genesis 8 and 8.1 Females
The dForce High Priestess Bikini for Genesis 8 and 8.1 Females kit is a semi-harness type bikini outfit set modeled after a fantasy/glamour based design theme, that consists of three separate wearables: the HPB Bikini Top, HPB Bikini Bottoms and the HPB Belly Piercing.
All of the wearables contain dForce fabrics and elements: triple layered, unfastened, free-floating "cups" created using dForce fabrics on the bikini top; similar to the top a triple-layered set of dForce fabric "triangles" on the bottoms and a long, trailing dForce fabric band attached to a belly piercing by my custom Dynamic dForce Chains segment.
Two distinct, themed Iray material sets have also been created for this kit. One golden-black material design that revolves around a Sun God's Priestess and another foliage themed material that draws inspiration from shamanism.
And since the wearables are all dForce ready, you can create a very diverse selection of custom looks when you factor in the list of supplied morphs (please refer to the promo images for this list) and mix them with character various poses, fabric layer opacity values and dForce simulation settings.
So if your Genesis 8 and 8.1 female characters need a bikini set that sets them apart from the usual fare, then this High Priestess Bikini product is the perfect fantasy outfit for all of their regal needs!
The HPB Bodypaint included.
---
---