dForce MK Wa Suit for Genesis 9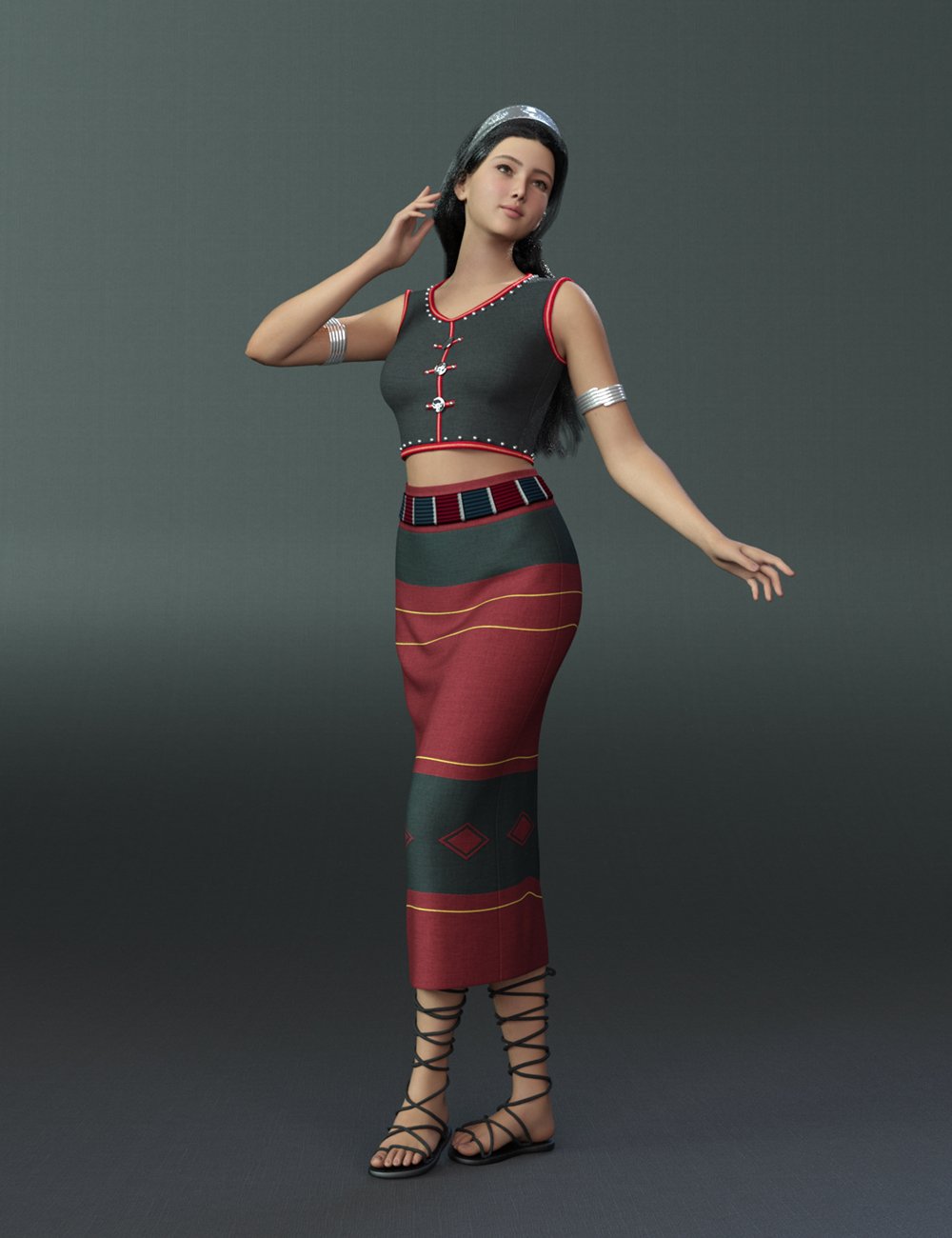 ---
Red and black clothing expresses simple and unrestrained passion.
The dForce MK Wa Suit for Genesis 9 consists of a top, long skirt, lace-up shoes, hairbands, and bracelet.
It comes in 2 patterns and 5 colors each.
The outfit was created for dForce but can be used as conforming with gentle poses. All objects provide enough morph for the user to adjust their posture freely.
dForce MK Wa Suit for Genesis 9: (.DUF)
MKWS dForce Top:
Expand All
Loosen Buttocks
Loosen Collars
Loosen Midriff
Loosen Neck
Loosen Waist Lower
Loosen Waist Upper
MKWS dForce Skirt:
Expand All
Loosen Ankles
Loosen Buttocks
Loosen Midriff
Loosen Skirt Above Knee
Loosen Skirt Below Knee
Loosen Skirt Mini
Loosen Waist Lower
Loosen Waist Upper
MKWS Shoes:
Expand All
Loosen Ankles
Loosen Shins
MKWS Hair Band:
Expand All
LoosenNeck
Forward-Back
Side-Side
Twist
Up-Down
Width
MKWS Bracelet:
Expand All
Left Up-Down
Right Up-Down
Supported Shapes:
Body Emaciated
Body Fitness Details
Body Fitness Mass
Body Heavy
Body Lithe
Body Muscular Details
Body Muscular Mass
Body Older
Body Thin
Body Tone
Body Pear Figure
Body Portly
Body Stocky
Body Voluptuous
Breasts Cleavage
Breasts Fullness Lower
Breasts Heavy
Breasts Large
Breasts Large High
Breasts Natural
Breasts Shape 01 to 06
Breasts Small
Base Feminine
Base Masculine
Victoria 9
Pixie 9
Minerva 9
Freja 9
Other Shapes may be supported in Daz Studio by Auto-follow
Materials:
Shoes Color Black
Shoes Color Blue
Shoes Color Brown
Shoes Color Red
Shoes Color Viridis
Shoes Color Yellow
Skirt Style1 Color Black
Skirt Style1 Color Blue
Skirt Style1 Color Red
Skirt Style1 Color Viridis
Skirt Style1 Color Yellow
Skirt Style2 Color Black
Skirt Style2 Color Blue
Skirt Style2 Color Red
Skirt Style2 Color Viridis
Skirt Style2 Color Yellow
Top Style1 Color Black
Top Style1 Color Blue
Top Style1 Color Red
Top Style1 Color Viridis
Top Style1 Color Yellow
Top Style2 Color Black
Top Style2 Color Blue
Top Style2 Color Red
Top Style2 Color Viridis
Top Style2 Color Yellow
Textures Include:
29 Texture, Bump, Normal, and Transparency Maps (1024 x 1024 to 4096 x 4096)
Daz Studio Iray Material Presets (.DUF)
---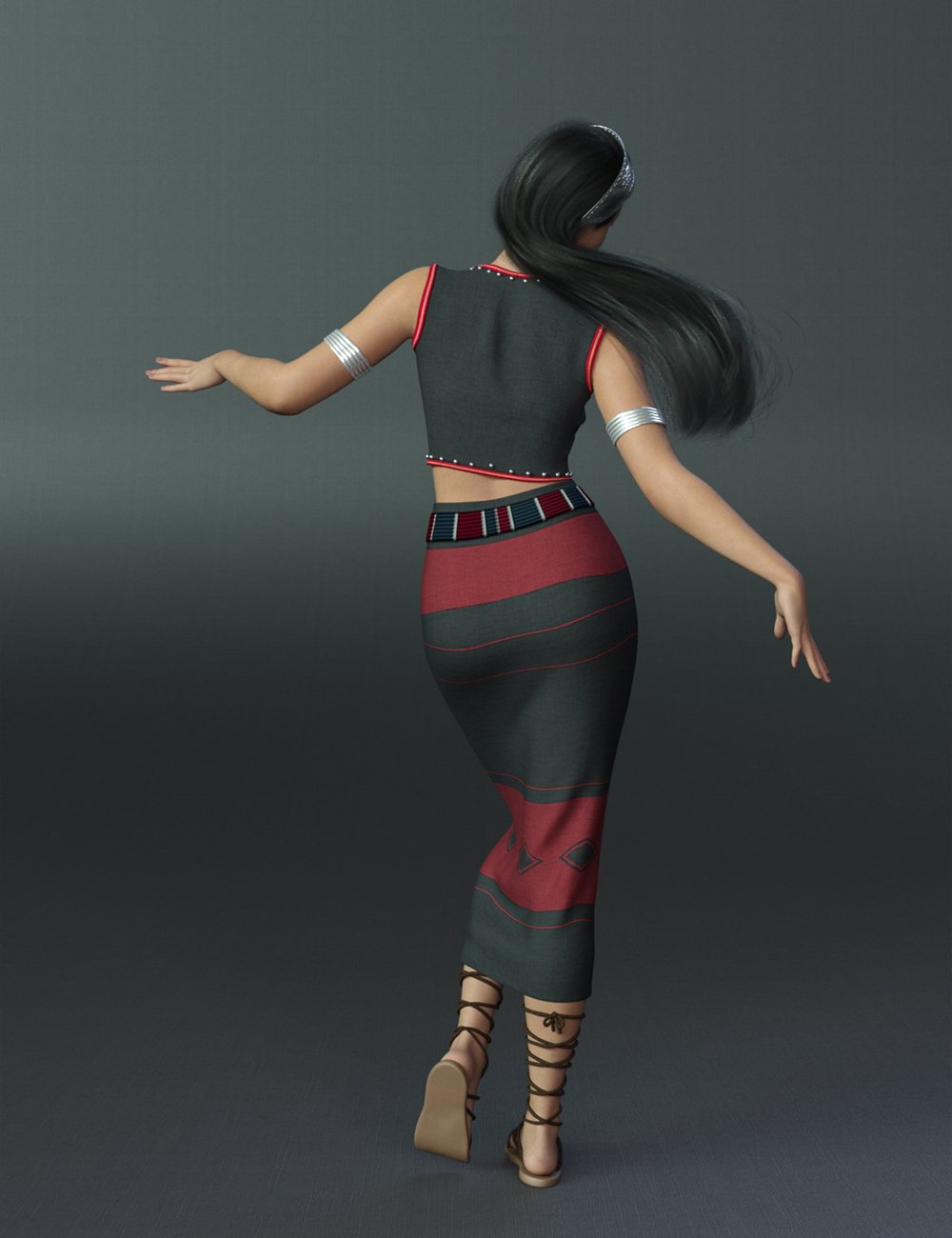 Download from QtyFiles Service
---