dForce ND Liloo Clothing for Genesis 9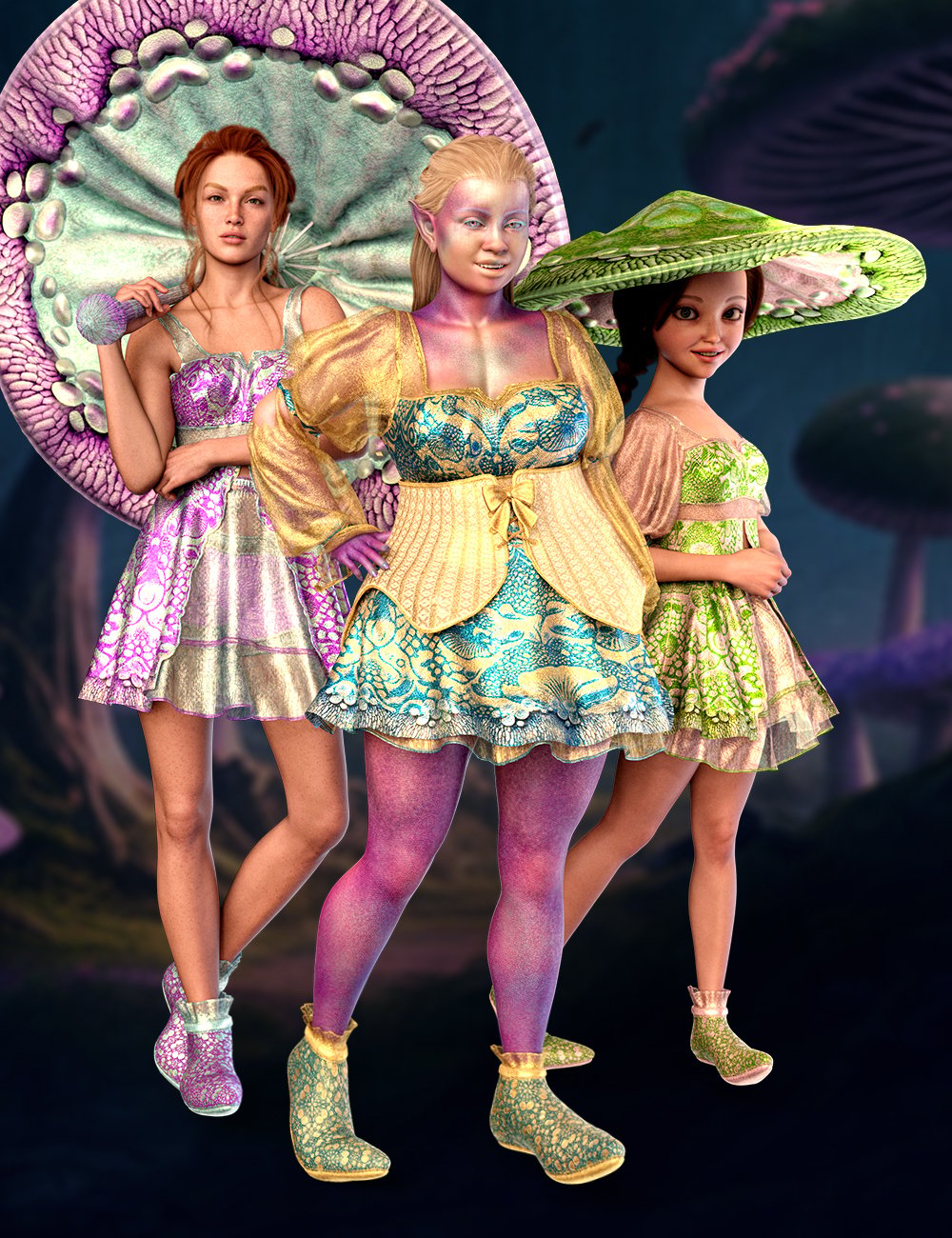 ---
dForce ND Liloo Clothing for Genesis 9 is a flexible outfit that comes with four main looks, but it comes with several different material presets and colors to help you create your own unique appearance. The outfit can range from the official garment of a Noble Fairy Ambassador of the Mushroom Kingdom to a playful and modern outfit that would fit right into the human world!
The outfit comes with both Hierarchical and regular Material Presets, as well as extra utility presets to remove displacement and play with the visibility of the outfit. As shown in the promo, the outfit has also been made with plenty of material surfaces to help you customize it to your heart's content.
Apart from the default materials, four extra material color options are available with this pack, including a monochromatic scheme to allow you to paint the garment whatever color you want from within the surface pane inside Daz Studio.
---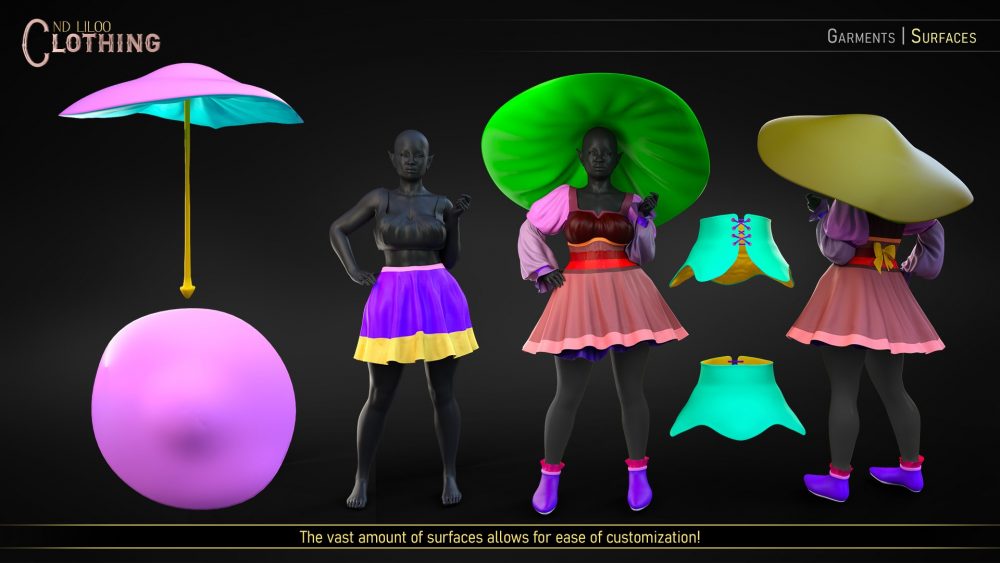 Download from QtyFiles Service
---