dForce Nun Outfit for Genesis 9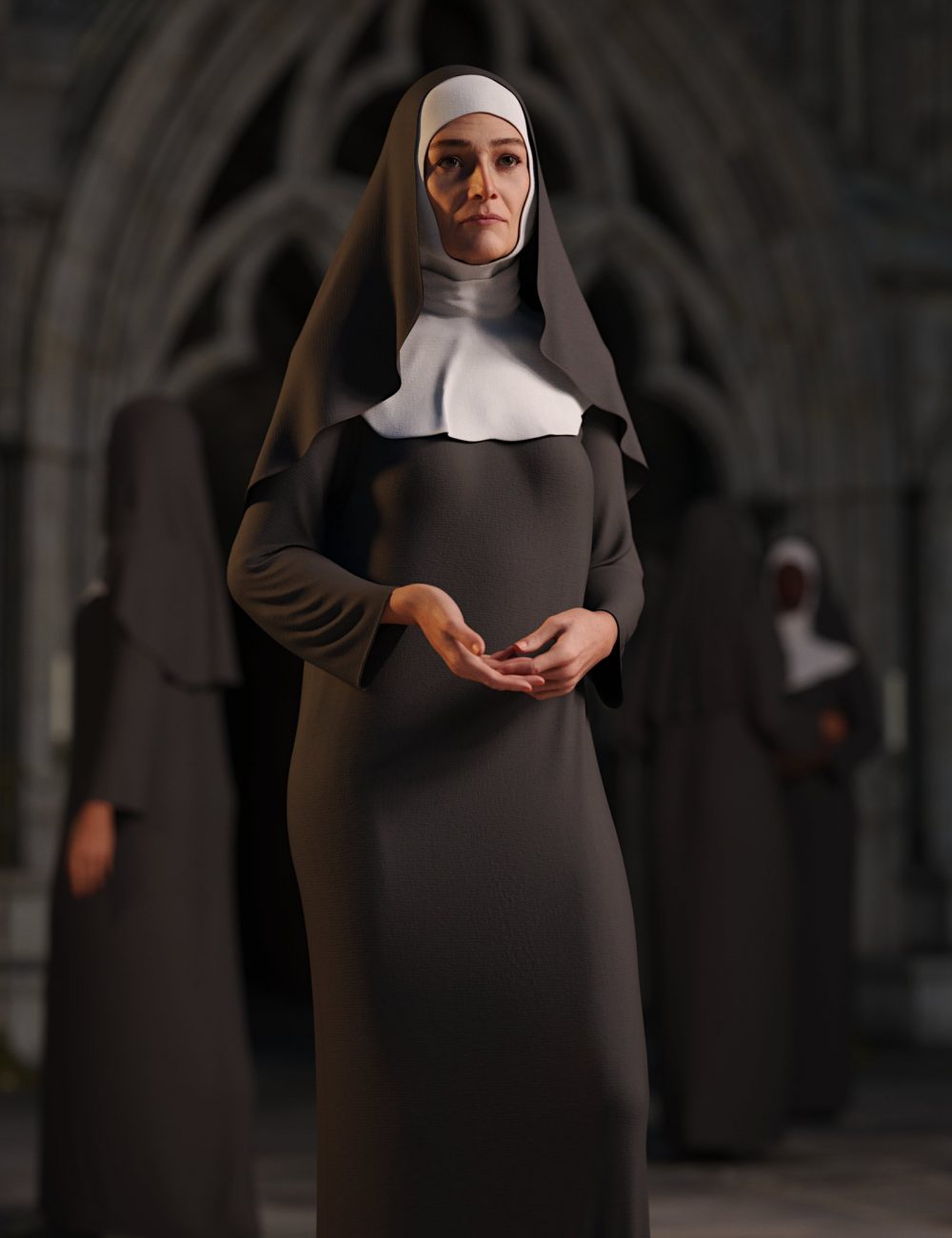 The dForce Nun Outfit is back for Genesis 9 with improved textures and clean retopology that ensures better edge flow and smoother draping results.
Included is a robe, veil, and pair of shoes.
The robe comes with several style and adjustment morphs and full body morphs for your favorite body shapes.
It's the perfect fit for all the good as well as evil nuns!
Check out this video guide for my tips on how to best simulate standing, sitting, and laying poses with dynamic garments!
dForce Nun Outfit for Genesis 9 (.DUF)
Nun Robe:
Back Arched
Collar Smooth
LFoot Bck Adj
LFoot Fwd Adj
LFoot SideA dj
RFoot Bck Adj
RFoot Fwd Adj
RFoot Side Adj
Skirt Shorter
Skirt Wider
Sleeves Longer
Sleeves Slim
Sleeves Wider
Waist In
Nun Veil:
Head BackAdj
Head Top Adj
LCheek Adj
LShldr Adj
LSide Adj
RCheek Adj
RShldr Adj
RSideA dj
Nun Shoes:
Supported Shapes
Angela 9
Minerva 9
Victoria 9
Base Feminine
Base Masculine
Body Lithe
Body Muscular Mass
Body Older
Body Portly
Body Stocky
Body Thin
Body Voluptuous
Breasts Gone
Breasts Heavy
Breasts Large
Breasts Large High
Breasts Natural
Breasts Small
Other Shapes may be supported in Daz Studio by Auto-follow
Textures Include:
22 Diffuse, Bump and Normal maps (1024 x 1024 to 4096 x 4096).
Daz Studio Iray Material Presets (.DUF)
---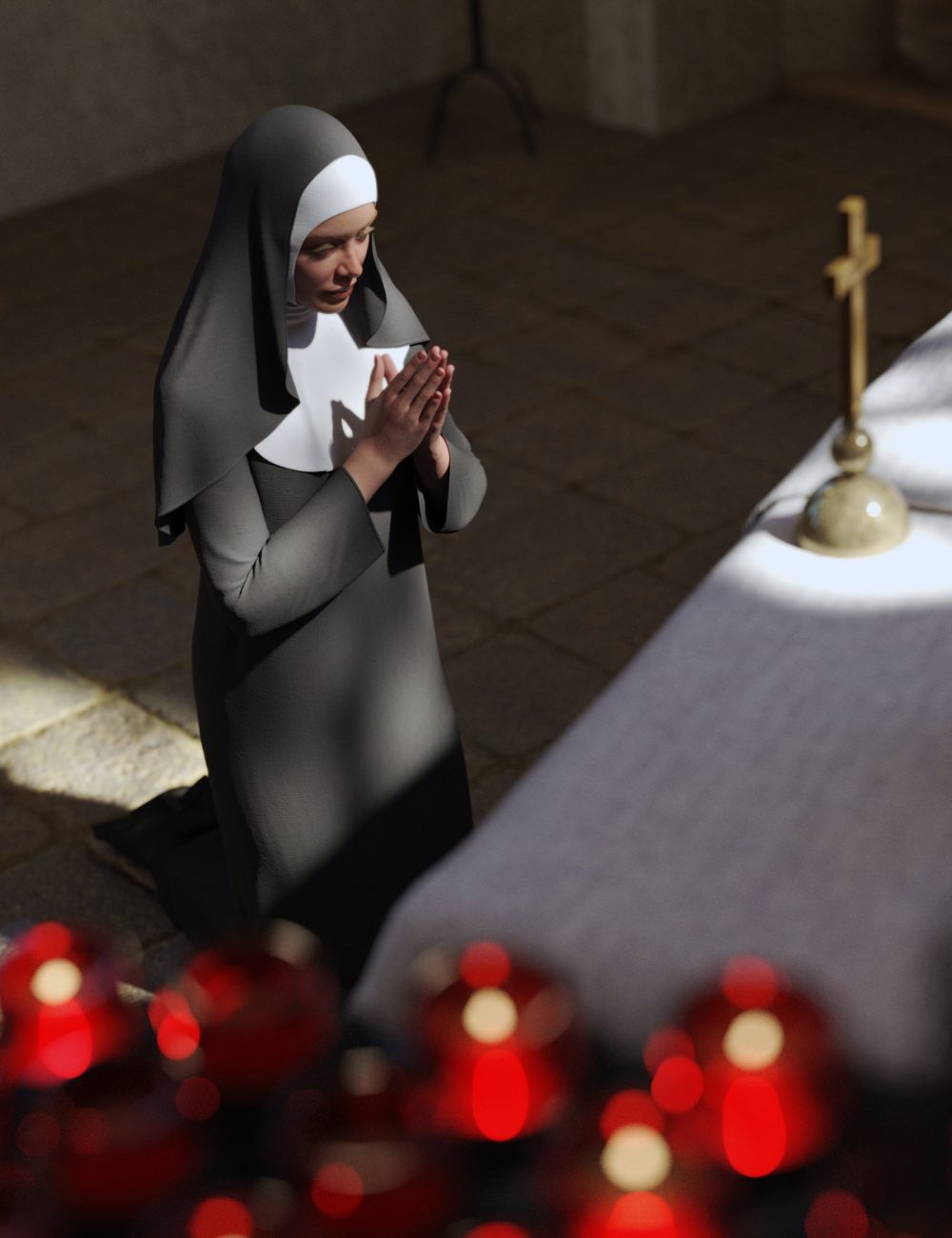 Download from QtyFiles Service
---