dForce Oversized Crop T-Shirt and Skirt for Genesis 9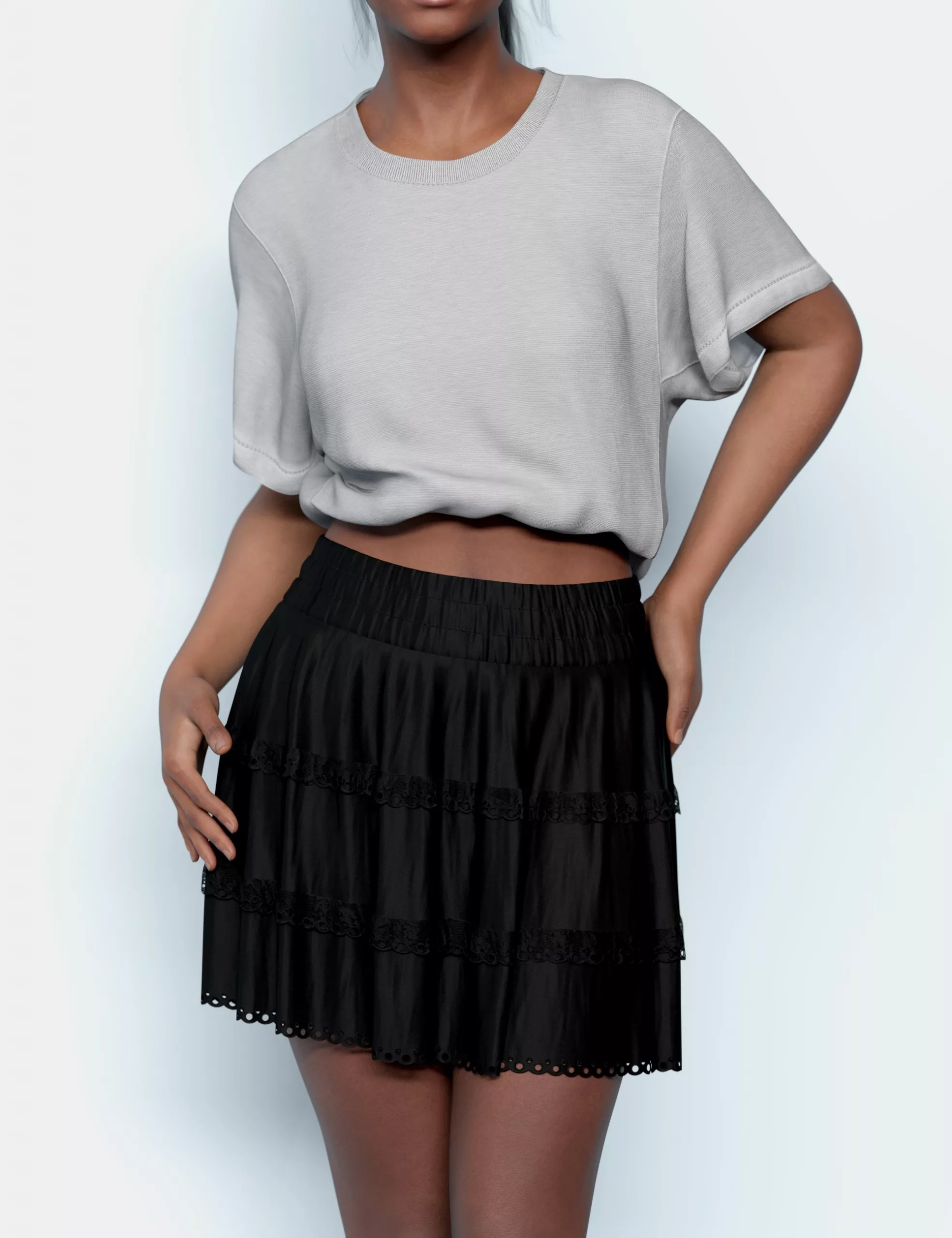 Fill your Genesis 9 wardrobe with this set of casual clothing including an oversized t-shirt with cropped look and a ruffle skirt. All items are meant to be used with dForce simulation.
All outfit parts fit both feminine and masculine versions of Genesis 9
Included are high-resolution texture options for all pieces.
Beneath the clothing wearables, all outfit parts come as props that perfectly act as scene fillers. Each clothing piece comes as a prop version on a clothing hanger and additionally thrown on the floor in two versions each. As a bonus, you will also get a clothing hanger prop and a clothing rack that comes as a preload with every clothing piece on the hangers.
All options are optimized for Daz Studio Iray.
dForce Oversized Crop T-Shirt and Skirt for Genesis 9 Wearables
Oversized Crop T-Shirt Conforming Figure with dForce
Ruffled Skirt Conforming Figure with dForce
dForce Oversized Crop T-Shirt and Skirt for Genesis 9 Props
Oversized Crop T-Shirt Prop on Hanger or Pile
Ruffled Skirt Prop on Hanger or Pile
Texture Options
18 Material Options for Oversized Crop T-Shirt
18 Material Options for Ruffled Skirt/li>
Morphs (where applicable)
Base Feminine
Base Masculine
Fitness Details
Fitness Mass
Muscular Details
Muscular Mass
Thin
Tone
Voluptuous
Breasts Cleavage
Breasts Diameter
Breasts Fullness Lower
Breasts Gone
Breasts Large
Breasts Natural
Breasts Shape 01
Breasts Shape 02
Breasts Shape 03
Breasts Shape 04
Breasts Shape 05
Breasts Shape 06
Breasts Small
Adjusting Morphs (where applicable)
Adjust Buttocks
Adjust Collars
Adjust Midriff
Adjust Neck
Adjust Thighs
Adjust Waist Lower
Adjust Waist Upper
Adjust-BreastL-Full
Adjust-BreastL-X
Adjust-BreastL-Y
Adjust-BreastL-Z
Adjust-BreastMid-X
Adjust-BreastMid-Y
Adjust-BreastMid-Z
Adjust-BreastR-Full
Adjust-BreastR-X
Adjust-BreastR-Y
Adjust-BreastR-Z
Textures Include
42 Texture, Height, Roughness, Normal, and Opacity Maps (4096 x 4096)
Daz Studio Iray Material Presets (.DUF)
---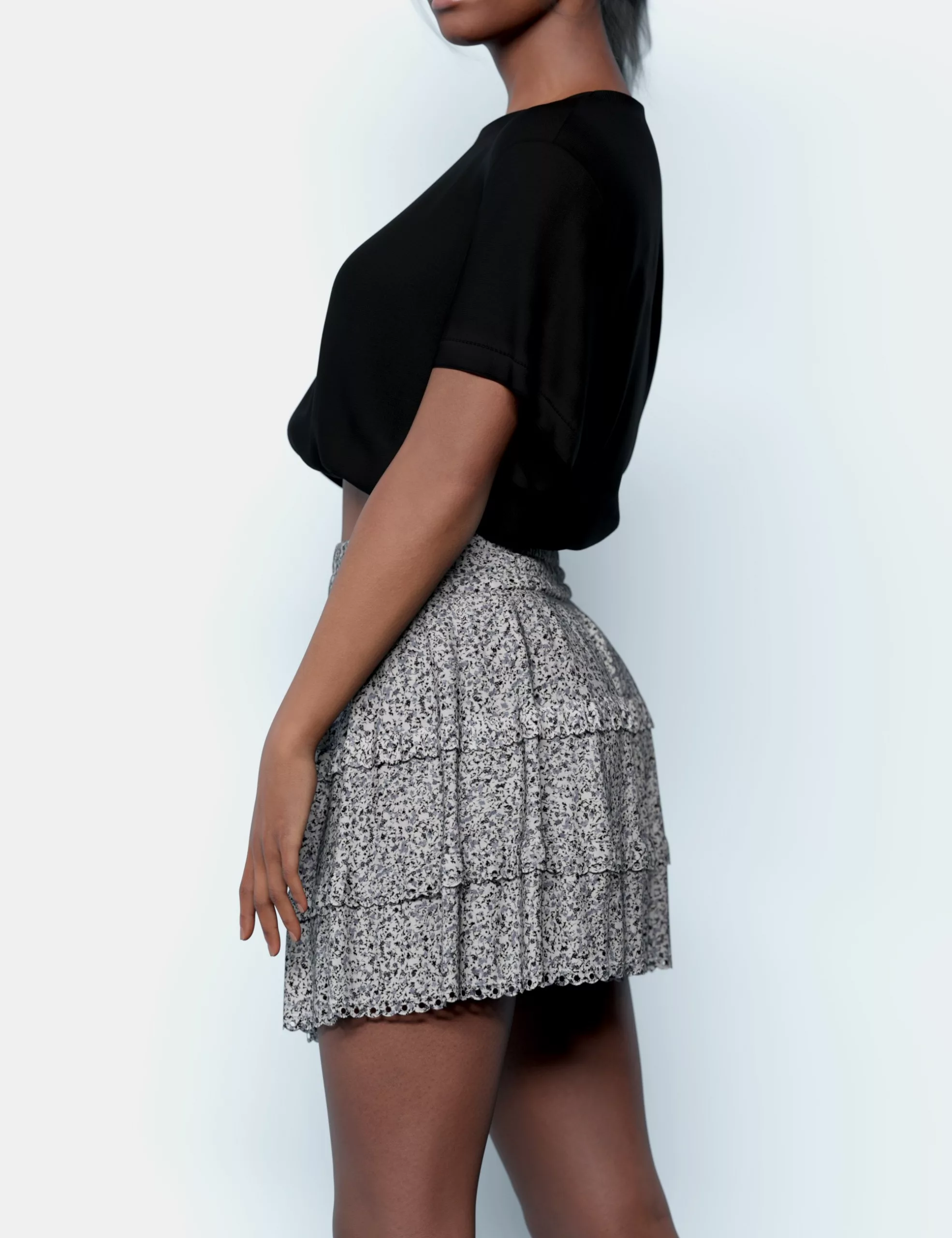 Download from QtyFiles Service
---