dForce Poolside Swimwear for Genesis 8 Females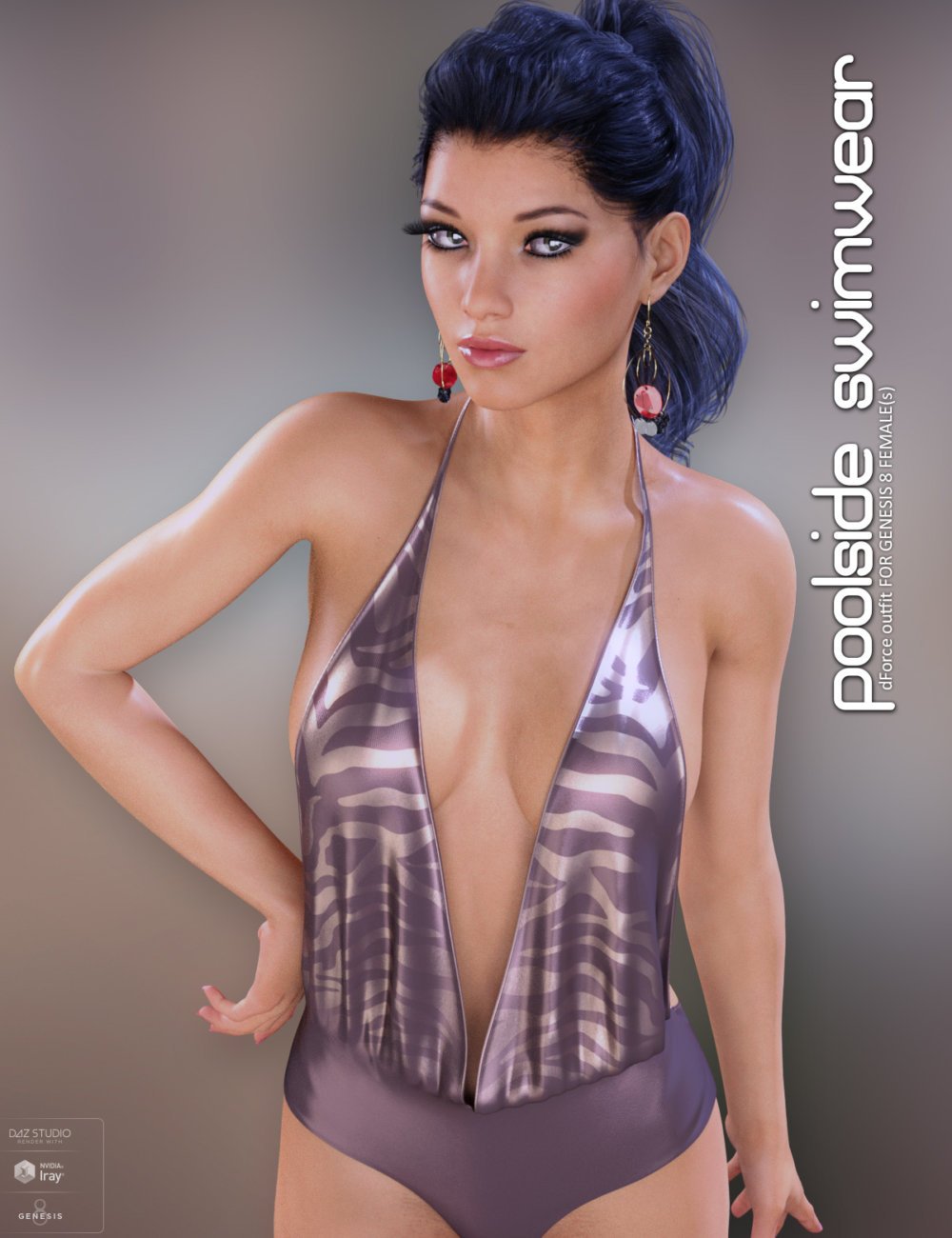 dForce swimwear with for Genesis 8 Female(s), Victoria 8.
Other body morphs supported by Auto-follow.
Note that this swimwear is created for dForce.
Files included:
1. Swimwear (duf)
2. 4 Materials Iray (duf)
Supported Shapes:
Girl8
Aiko8
Alexandra8
Karyssa8
Charlotte8
Sakura8
Penny8
Victoria8
Olympia8
Monique 8
Teen Josie 8
BodyTone
BodybuilderDetails
BodybuilderSize
Emaciated
PearFigure
Thin
Voluptuous
Extra morphs and Adjustment morphs included:
Many Adjustment morphs for different body shape adjustment.
Detailed list of morphs in readme.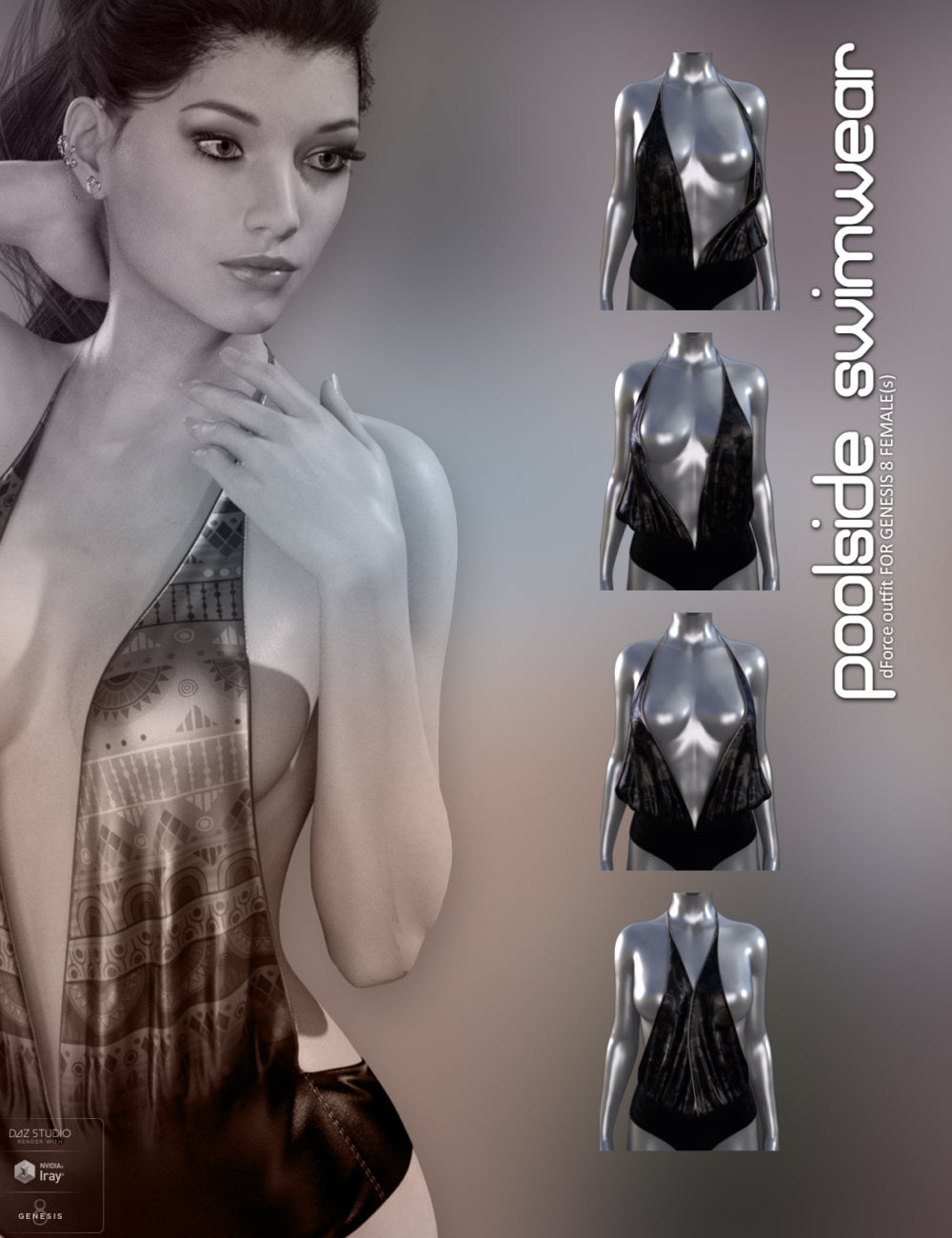 GRATEFUL MEMBERS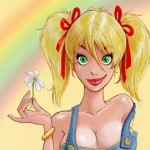 ---