dForce Seraphine Wardrobe for Genesis 8 Female and Genesis 8.1 Female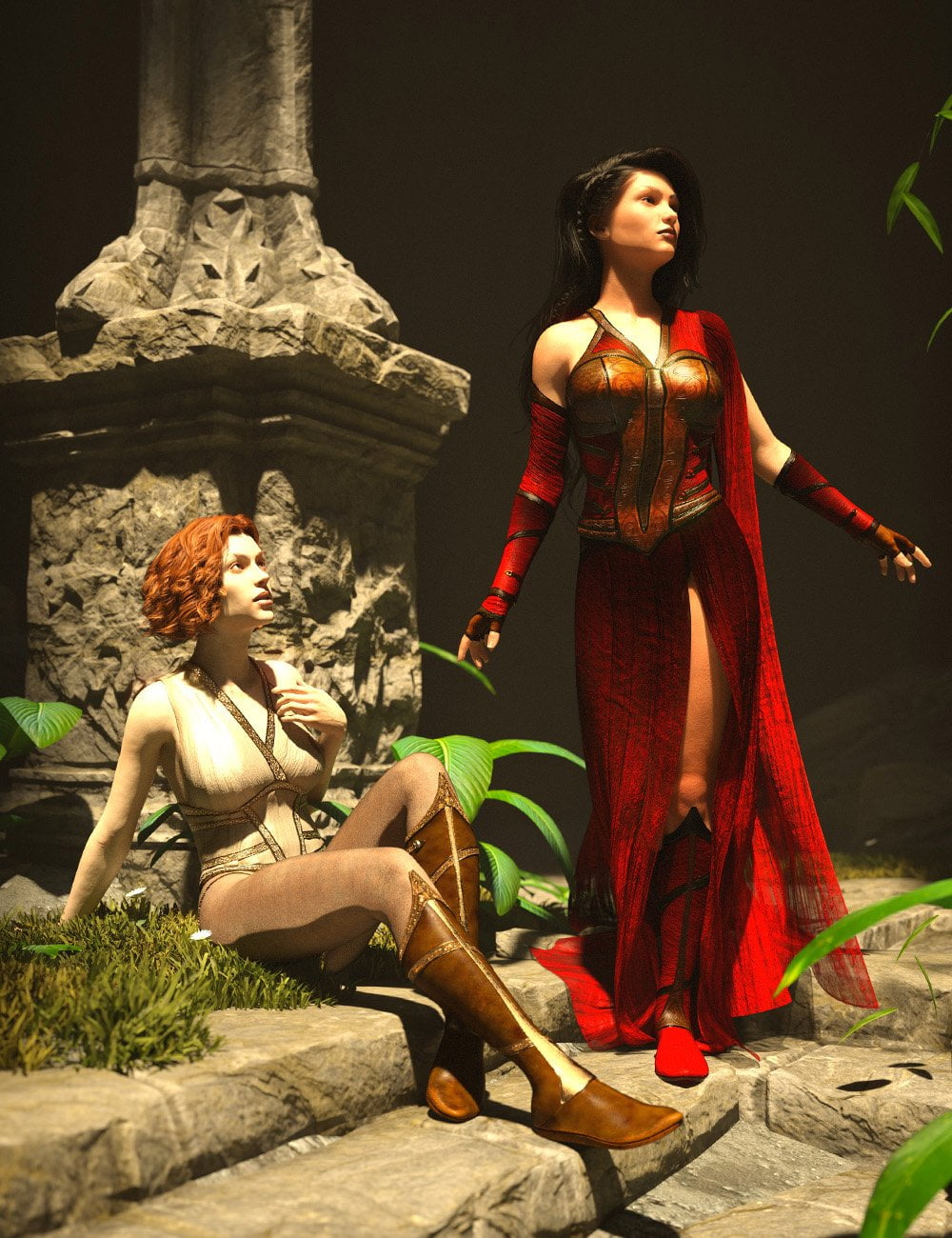 ---
The dForce Seraphine Wardrobe for Genesis 8 Females is a multi-piece wardrobe set which can be used to create a great variety of looks.
It comes with two different Skirt types, two Dress Tops and one Dress Mid, two different Shoulder Drapes, Glove attachments, Boots and Bracers. All of the dress and drape figures feature movable parts so they can be moved and adjusted before and after running a dForce simulation. Also included is a geoshell bodysuit with multiple configuration options. It can be used as an underwear piece to be used under the dress, or as an outfit piece of its own.
A big Library of texture sets with 12 full hierarchical material presets complete this set and make it a must have addition to your virtual wardrobe collection!
---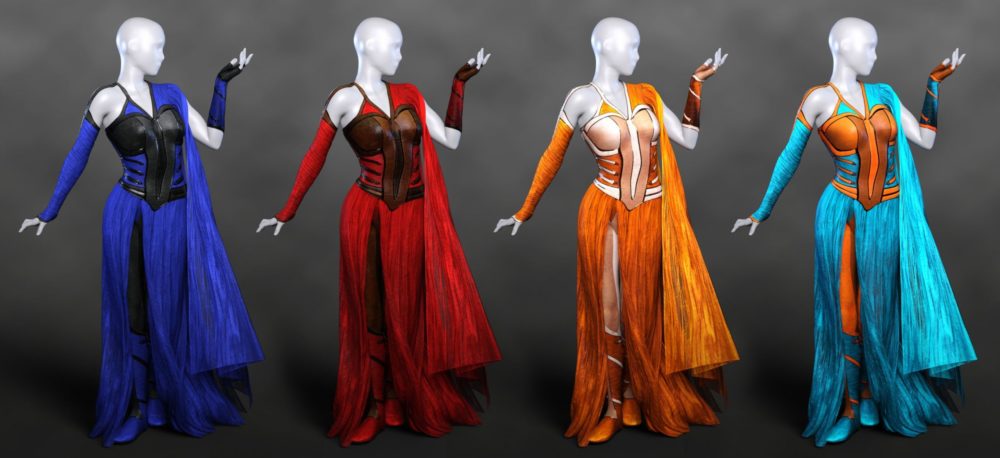 Download from QtyFiles Service
---