dForce Unionsuit for Genesis 8 Male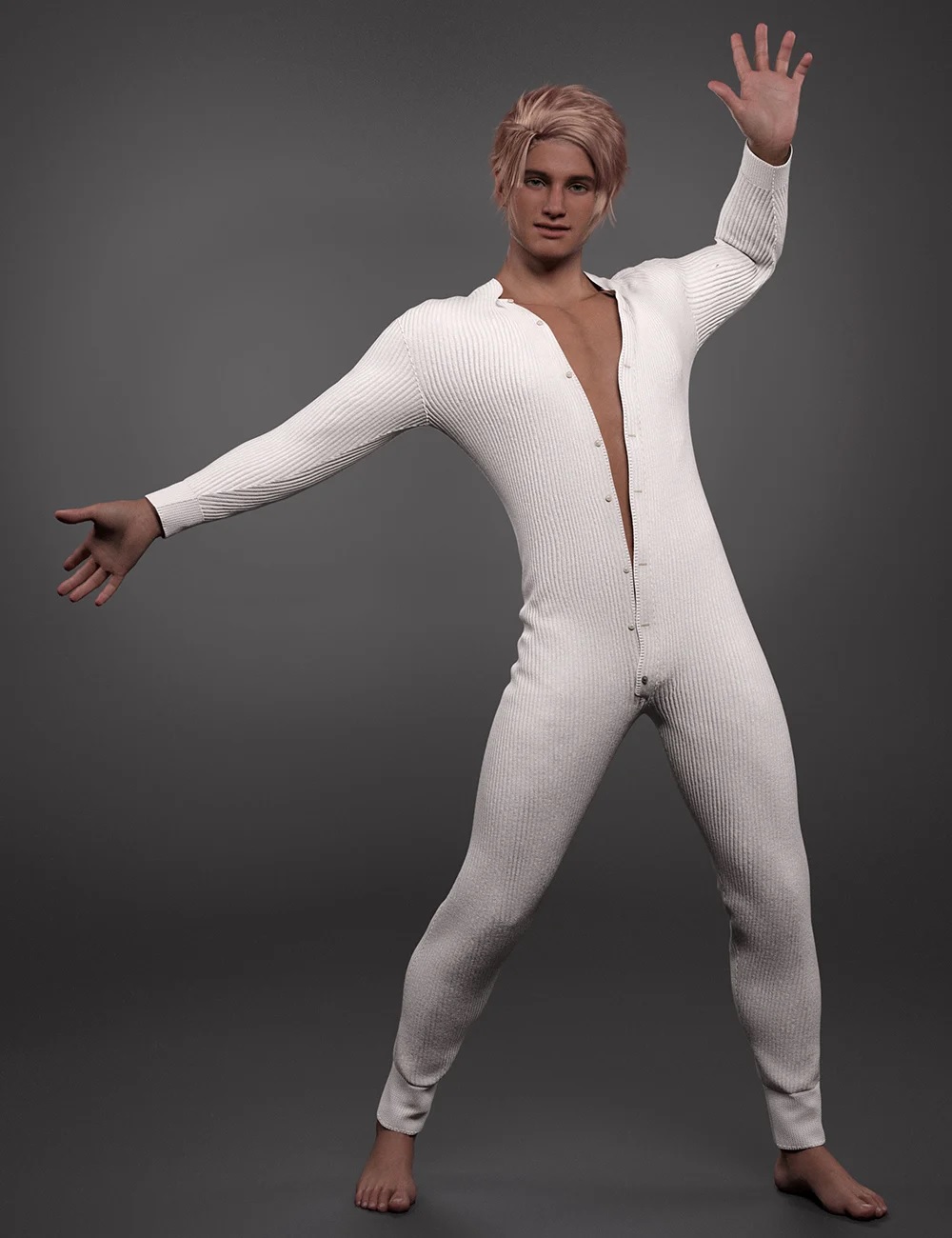 ---
dForce Unionsuit for Genesis 8 Male
'Tis the season to be freezing cold outside! Bundle up warm with this classic one-piece unionsuit.
Made a staple by the American pioneers and still beloved today, the unionsuit is now an everyday clothing item for anyone outside in winter weather or even cuddled up by the fire with holiday cookies.
This item supports most Genesis 8 Male morphs including baby Tobyn.
The buttoned front opens with several morph options, and the back access hatch has morphs to open and close. dForce simulation is set up already but not necessary for use.
Eight texture options are included in both solid colors and holiday patterns.
Several material zones on the suit allow for customization as needed.
---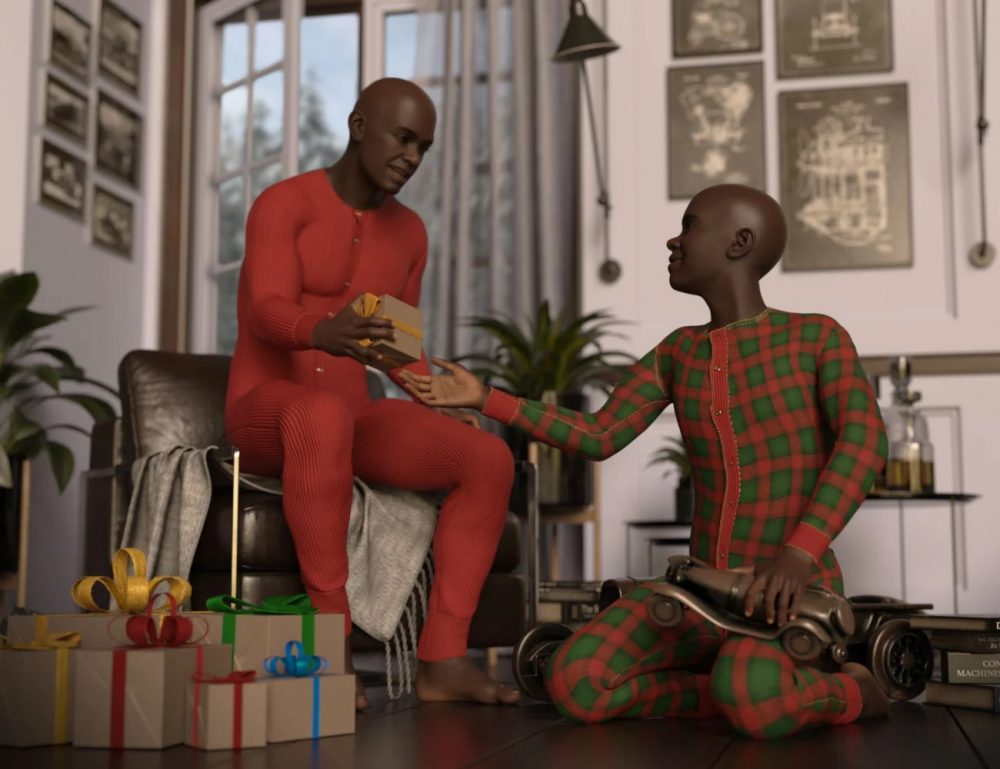 ---