dForce Urban Outfit for Genesis 8 and 8.1 Males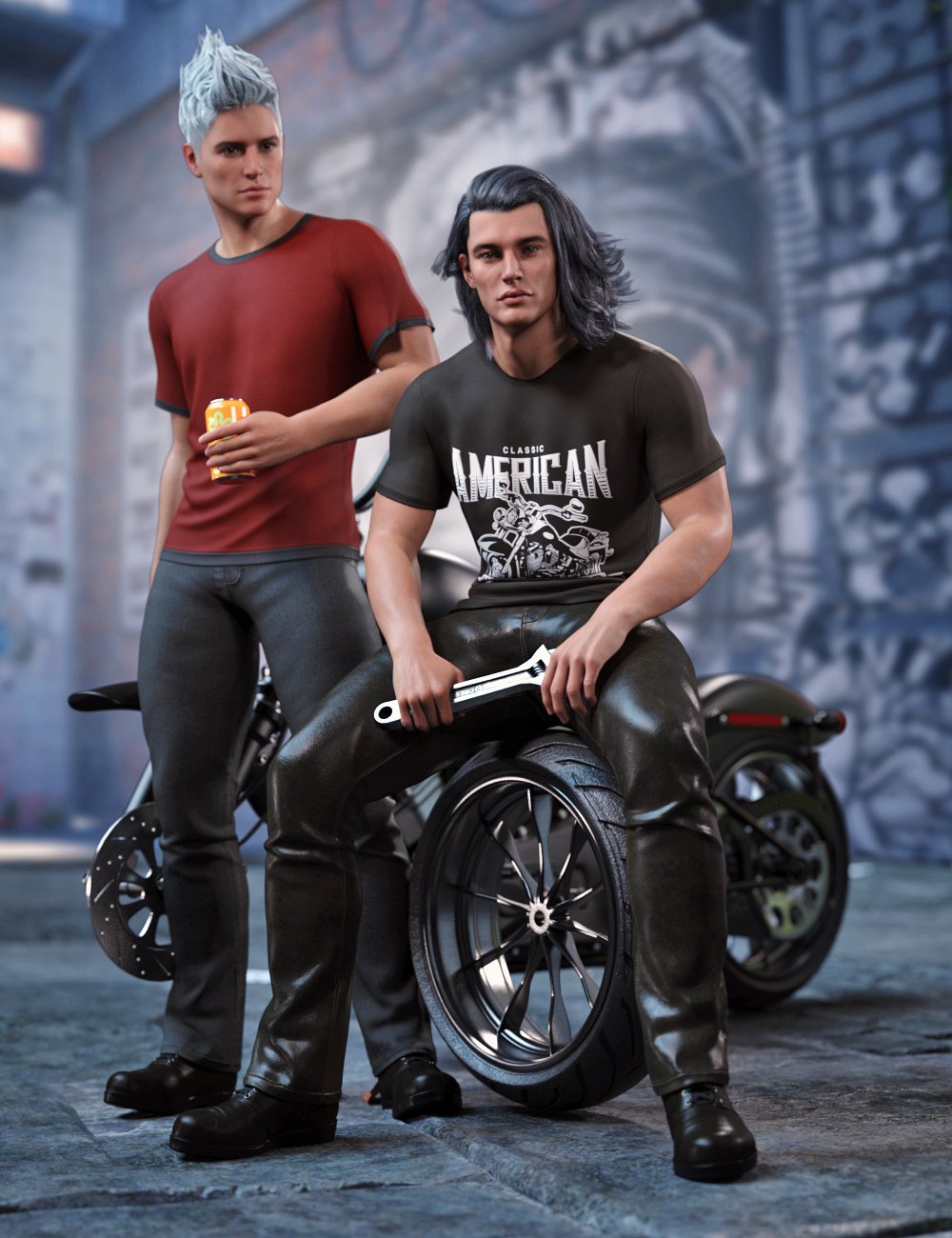 ---
dForce Urban Outfit for Genesis 8 and 8.1 Males
The dForce Urban Outfit for Genesis 8 and 8.1 Males features pants, a t-shirt, and boots.
The pants comes with 4 different materials presets, including 2 different leather materials, dark jeans, and light blue jeans.
The t-shirt comes with 6 different materials presets, and the boots come with 4 different leather materials.
The t-shirt materials are easy to adjust, make different color variations easily by changing the base color in the surface tab, changing the whole t-shirt color, or the parts of the t-shirt.
The product is made for dForce but works well as conforming.
Clothing for Genesis 8, 8.1 Males: (.DUF)
dForce Urban Outfit Pants:
Expand All
Wider Flares
dForce Urban Outfit T-shirt:
Expand All
Expand Chest
Expand Waist
Tshirt Longer
Sleeves Tight
Urban Outfit Boots:
Expand All
Supported Shapes:
Bodybuilder Details
Bodybuilder Size
Body Size
Emaciated
Fitness Details
Fitness Size
Portly
Stocky
Thin
Ashan 8
Anderson
Kota 8.1
Michael 8
Michael 8.1
Darius 8
Torment 8.1
Other Shapes may be supported in Daz Studio by Auto-follow
Materials:
dForce Urban Outfit Pants:
Pants Jeans Black
Pants Jeans Light
Pants Leather 1
Pants Leather 2
dForce Urban Outfit T-Shirt:
T-Shirt Green
T-Shirt White
T-Shirt Brown
T-Shirt Dark Green
T-Shirt Black
T-Shirt Biker Brown
Urban Outfit Boots:
Boots Dark Brown
Boots Black
Boots Light Brown
Boots Yellow
Textures Include:
28 Texture, Diffuse, Normal, Roughness, Metallic Maps (8192 x 8192)
Daz Studio Iray Material Presets (.DUF)
---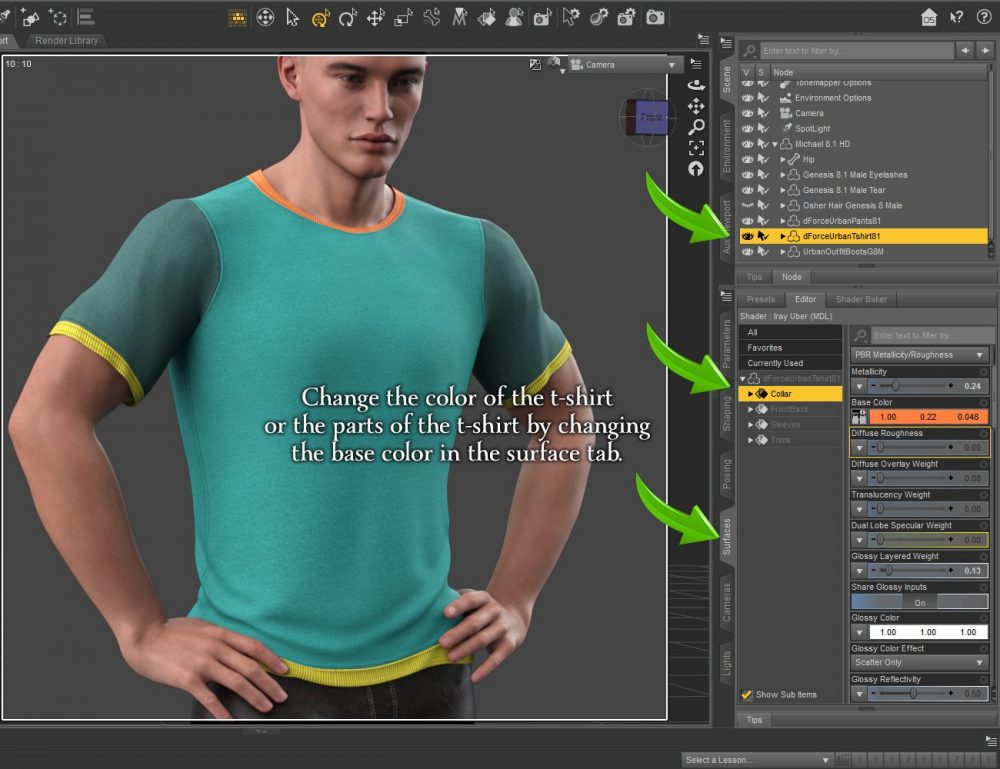 Download from QtyFiles Service
---